Viva weekend beauty rambles and reads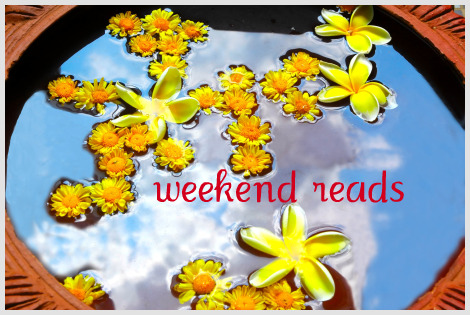 It's the weekend again and I'm feeling peppy!  I'll like to say a big THANK YOU to all of you who took time to vote for me at TBS blog – I really appreciate it!  It doesn't matter even that I don't win the title; I'm happy knowing that my blog is liked by some of you.  And before I head out, here are some reminders and reads to leave you occupied today.
Viva promos & giveaways
The 15% discount from Easy-Eye Solutions on their products for dark circles and eye bags have been extended to mid December.  Do check up my post here for further information on the product and how to claim the discount.
VivaBella October Giveaway is still open for participation.  A galore of assorted goodies including handmade jewelry and beauty items valued at US$270 are still up for grabs.  Click here to enter now!
Viva reads
Total Beauty shares expert advice from leading dermatologists on 12 major hair and skin woes such as cystic acne, acne scars, spider and varicose veins, milia, excessive facial hair, dandruff and more.
Why can't we have facial anytime we like?  Is there a best time for facial? Should it be in the morning, afternoon, or evening?   Find out at Face Good.
Besides the active ingredients, what differentiates a serum from a moisturizer and why is there a need to use a moisturizer after a serum?  Makeup Stash tells you more!
Going green can help the environment and also help you beauty wise. Yes, it can help you stay beautiful and healthy too!  Can't figure out the connection?Read it all at Positively Nice.
Enjoy your weekend all!
© www.vivawoman.net copyright notice ☺
______________________________________________________________
Comments