DIY Beauty: brown sugar honey hand scrub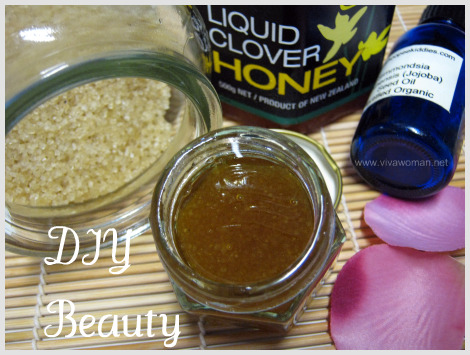 I'm quite afraid to use sugar in my recipes because I'm always worried about attracting the ants. However, my curiosity got the better of me when I picked this up while watching a local Chinese drama. It's a hand scrub said to make the hands smooth again after doing too much housework and definitely sounds like something I'm in dire need of!
Ingredients needed
The recipe is really easy too! All you need is to mix brown sugar and honey with some jojoba oil. And since it is for the hands, I used normal, non-organic ingredients. The brown sugar isn't very fine as well. In terms of proportion of the ingredients, this is what I used, enough to store in a small 50g bottle:
– 5 teaspoons of brown sugar
– 2 teaspoons of honey
– 3 teaspoons of jojoba oil
Brown sugar is great for exfoliating our skin while honey is a natural humectant that attracts and retains moisture. As for the oil, you can use any others you fancy but I went with jojoba because that's what I have. If you use extra virgin olive oil for cooking, that should do too!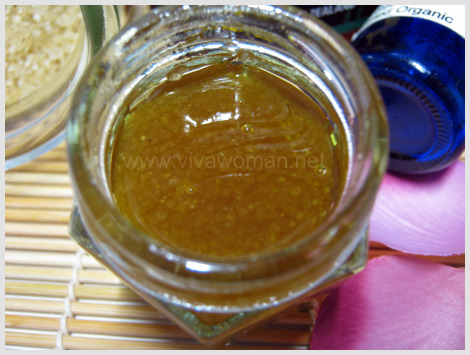 Best used when refrigerated
Okay, I found that this recipe works particularly well after I refrigerated the mixture. When it's cold, I only needed to use very little and it really made my hands soft and very smooth! They did feel a tad oily after washing but the oil is quickly absorbed and I swear my hands were glowing after being scrubbed by these wonderful ingredients. I really love how my hands feel after using this and I don't have to moisturize it with anymore hand cream!
Can double as a foot scrub
If you're concerned about your state of hands, I would highly recommend you to try this. It's easy, cheap and best of all, it works great! I've learnt that some girls use this recipe for the face but I wouldn't recommend unless you use really fine brown sugar. Even then, I would urge you to use with care as the skin on your face is far more delicate than your hands. But this recipe can definitely double up as a foot scrub if you like!
Comments