To conceal or not to conceal?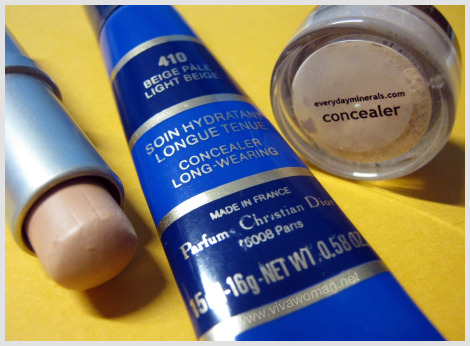 Because of my recent breakout due to a hormonal imbalance, I've been using quite a bit of concealer to cover up the acne spots and marks. However, I was told that I shouldn't use such corrective makeup because it'll only darken my acne marks.
When I first heard it, I thought it was quite an irony because concealers are what we rely upon to cover up the ugly marks. But apparently, like what I have written before about makeup absorbing more energy from the sun and possibly leading to color toxicity and pigmentation problems, concealers can lead to the same problem too. I also came across a source that state that sun exposure following some cosmetics can cause a phototoxic reaction where the chemical substance absorbs UV light.
Although this might hold some water, I'm still using my concealer. It's quite hard to resist using it as some of the marks are really unsightly. I guess if I do not head out to the sun that much, it might not be a problem. Anyway, it's not a good idea to expose acne marks to sun exposure as that'll definitely cause more darkening.
So what do you think? Do you use a concealer to cover your acne or acne marks? And would you still use your concealer if it really leads to a phototoxic reaction?
Comments