Share: are you bothered by stretch marks at all?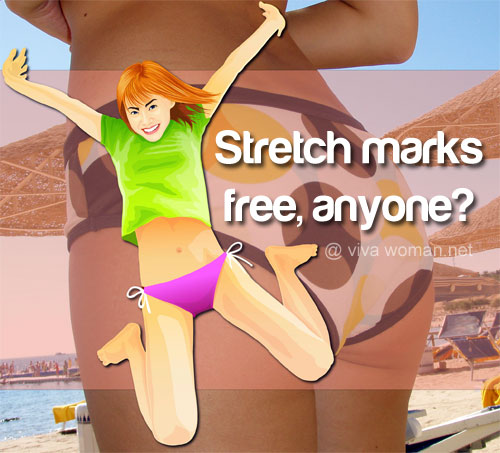 Is it safe to say most women have stretch marks regardless of whether they have been pregnant or not? I know I have them and I have never been pregnant, just that I've lost quite a bit of weight from my teenage years, resulting in the stretch marks on my thighs. I have to confess, they used to bother me when I was younger and I would apply anything that claims to lessen the marks. But now, I find myself not caring anymore to the point where I don't even bother to do anything about them.
What are stretch marks?
Stretch marks are usually a result of sudden weight loss or sudden weight gain. It happens when the dermis is unable to retain the elasticity after the skin has been stretched to a certain extent. It can also be the result of hormonal changes in the body that occurs during puberty, pregnancy, and when taking hormone replacement drugs. Sometimes stretch marks can appear red or purplish but with time, they tend to fade to a whitish, off-white hue. The most common areas for stretch marks to appear are body parts that contain fatty tissues, such as the stomach, thigh, buttock, breasts and upper arm area.
What causes stretch marks?
Hormonal influx within the body can cause stretch marks, even though the most common reason is weight loss or weight gain as the skin gets stretched beyond its ability to withstand, leading to the tearing of the skin in deeper layers, causing stretch marks. Athletes who do a lot of sports, or body builders and gym goers, may find stretch marks on them as well, as the muscles they gain from the exercising will result in tearing of the skin too.
Can you prevent stretch marks?
Personally, I feel it is almost impossible to naturally remove stretch marks because it is, after all, tears in the deeper layers of skin. If you think about it, some stretch mark causes are inevitable, such as pregnancy. Although impossible to totally avoid having stretch marks, I believe you can help lessen appearance of stretch marks and stop them from getting worse by making sure your skin is moisturized enough from inside out. It helps to drink lots of water and eat foods that boost the skin's elasticity and growth such as berries, eggs and nuts.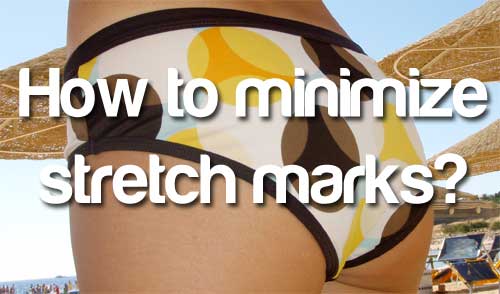 What can lessen stretch marks?
Applying body oils that contain vitamin E and massage the areas prone to stretch marks also help in blood circulation, and in turn, helps lessen stretch marks from worsening. Getting sufficient sleep and not being stress helps in prevention of stretch marks too.
Are stretch marks heredity?
Some doctors are also saying that stretch marks are sometimes heredity and if your mother and grandmother have it, chances of you having it are higher. Even though it could be genes that determine your chance of getting stretch marks, not many scientific researches are able to thoroughly prove it yet.
Are stretch marks unhealthy or just unsightly?
Although unsightly, stretch marks do not pose any serious health risks nor are they signs of an unhealthy skin or body. I think that unless your skin is exceptional, stretch marks are common to most people, men and women. While it is difficult to remove stretch marks entirely, it is possible to lighten or prevent them from worsening the moment they are spotted. I find the stretch marks on my thighs fascinatingly weird at times because I find it hard to comprehend that the body allows elasticity in the skin, but not enough to the point your skin can tear and cause stretch marks, especially for stretch marks that occur during pregnancy.
What's your say?
So ladies, do you have stretch marks? Where are they? And do they bother you a lot? If anyone has any remedy to prevent stretch mark formation altogether, do share as I'm sure many of us are interested to know too.
Comments