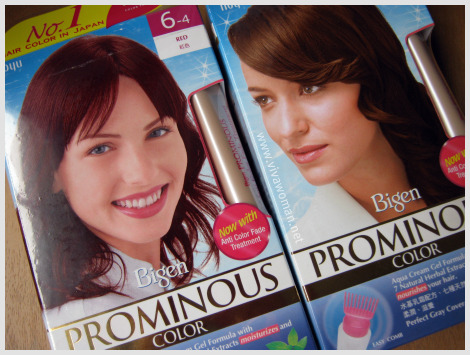 I received two packs of Hoyu DIY hair color kits over Christmas but they're still in the original gift bag as I have no guts to try them out. The instructions seem easy enough but I am so afraid of doing something irreversibly wrong. So while I need to color my hair soon and do not have the time to go to the professionals, I dare not go DIY.
Actually, I used to watch my mom coloring her hair at home and it all seem so breezy. However, I also remember my friend's horror story of having her hair turned green after a session of self-administered hair color!
So do you color your own hair? Or do you prefer to go to the professionals? And if you color your own hair, how was your experience like? Was it relatively easy and were you happy with the outcome?