Less of a hobbit with these chunky heels?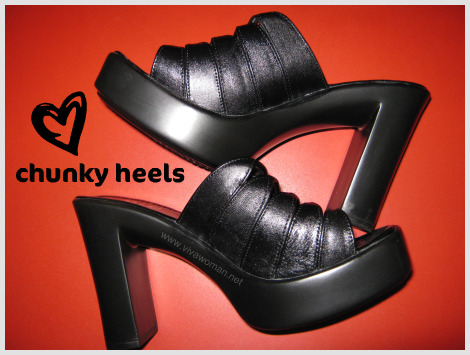 I'll let you in on my fashion secrets. I hardly venture into the shoe department or stores and I have very limited footwear. Apart from sandals, I don't have nice fashion shoes. Well, I hardly buy them because I rarely wear them. And I hate stilettos. They're too filmsy and make me feel wobbly.
So when I wanted to get a pair of brand new heels, I chose these chunky heels with platforms instead. I don't care if they're in fashion or out of style; at least I know I'm not about to fumble and fall anytime walking in these. They're 4 inches tall but they're so comfy and I can certainly make a dash in them!
Anyway, my husband took a look at these and rolled his eyes. He's always rolling his eyes about my fashion choices – and that'll make another story next time. But at least, my son loves them and said that I look like an adult with these. HA. Should I be happy with that remark since it implies that I'm actually looking like a hobbit without them?
Comments