Ankle socks with heels: match or mismatch?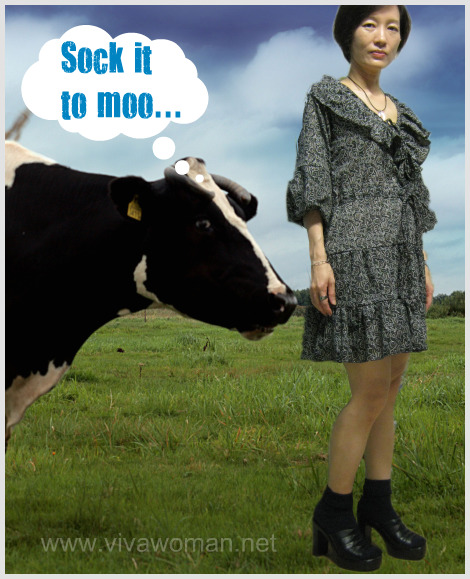 Recently, I picked up a vintage ruffle dress, complimentary from Club Couture. The dress definitely looks better with heels but I wanted to try a different look, and so experimented with black ankle socks since socks and heels have been spotted frequently at the runways. Looks like I'm wearing ankle boots isn't it?
I used to wear lacy socks in my younger days but I've never worn with heels though. It was definitely considered a fashion faux pas then. And with open-toe sandals, it was a big NO NO! But now, socks and heels are quite a common sight. I kind of like the look because it's a little boho chic to me and I think it'll work nicely with longer dresses or skirts too. And I'll like to defy convention by saying that older ladies can wear this look too as long as they don't try to look cute.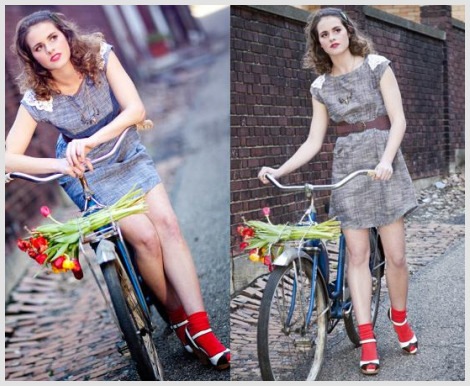 Just that I definitely wouldn't try different colors for the socks and shoes like this assemble taken from ModCloth
. The red socks are definitely too tacky looking and I think the look would be better with socks in the same color as the dress at least. That, or the socks should be the same color as the shoes. Or do you think the dress is better off worn without socks?
© www.vivawoman.net copyright notice ☺
______________________________________________________________
Comments