The real reason why I can't find clothes to wear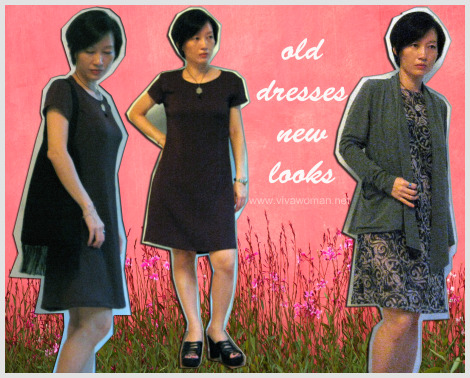 I'm really pleased with myself this week. I managed to score two new dresses without spending more than S$10! Well, actually, these are my old ankle length dresses and I just had them shortened to above my knee. I was clearing my wardrobe a bit and found them lying at the bottom. I think they must be about 10 years old now but because they still look so brand new and I hardly wore them, I was reluctant to throw them out. Well, good thing I didn't because vintage is in and they're wearable now. Never mind they're not pretty dresses but they're good enough for work. So go dig your wardrobe…you might have something you have use for now.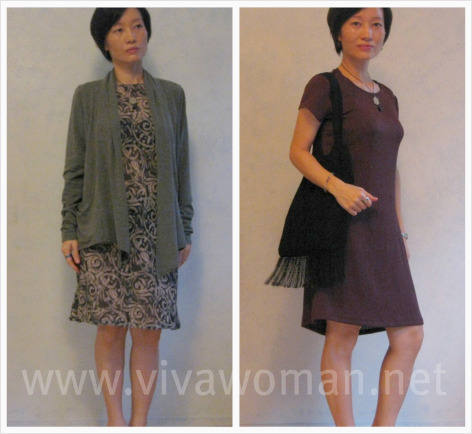 Anyway, I have a fashion gripe this week. It seems that all my life, I'm dressing to please someone else other than myself. First, it was my mom and now, it's my hubby. They're always criticizing my fashion choices and I find it hard to buy anything without thinking if they'll say something negative. Believe me, it's exasperating! According to my husband, my dress sense is quirky. Well, I'm not quite sure about that but I don't think my choices are in poor taste. In fact, just the other day, a lady stranger complimented me on my coordination out of the blue.
And to think that I used to be quite creative in the fashion department. As a matter of interest, I used to sew my own clothes and if I were younger, I'd probably end up being a fashion blogger than a beauty blogger! But now, I just wish I can dress for myself more often without being judged. Yes, I can of course if I want, but I just hate to see the look on my husband's face. If he's not passing some mean remarks, he'll be giving me a dirty look. I no longer have much fashion creativity so to speak and I guess that's why I am always finding it hard to shop for clothes! And it's even more annoying that he has more clothes than me!
Comments