Are you into cheongsam during Chinese New Year?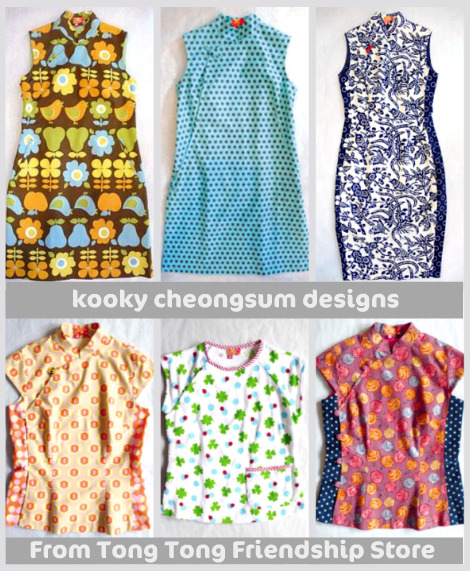 Happy Chinese New Year & a sweet Valentine's Day! I had a terrible throbbing headache in the middle of last night and was afraid I had to stay home today. Luckily, I'm feeling better now after popping some pills and good thing, my visiting don't start till later in the day.
I'm visiting my mom today, and feeling quite excited to see my side of the family because I've always missed them as I usually head back on the second day.  Speaking of gathering, I expect to see at least one of my sister-in-laws in her cheongsam because she always wear it during the Chinese New Year.
I've never worn a qipao although recently I contemplated getting a top because I saw a colleague in it. These that I found on Tong Tong Friendship Store looks quirky enough to fit my taste. But the dresses are way prettier aren't they?
Actually, the last time I posted about buying cheongsam or qipao in Singapore, I had comments that a cheongsam looks elegant but can age a lady. However, I think a lady can get away with the age issues with these designs. Some of them are not so dressy and can be worn on casual occasions.
The reason why I've never considered wearing a cheongsam dress is because I always think I don't good in them with my big hips. But now that I'm much slimmer, I wonder. Perhaps I should give them a try someday. So are you into cheongsam or qipao this Chinese New Year?
Comments