Natural & organic nook at Chinatown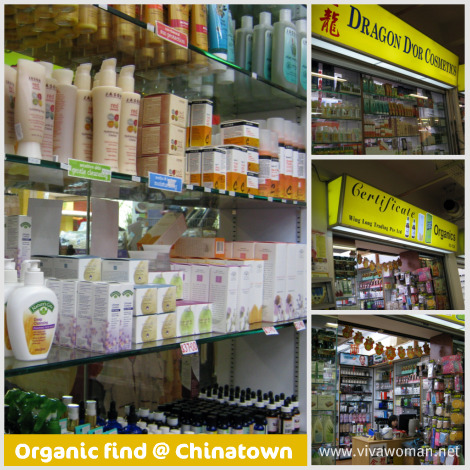 It may have been two years since I last stepped foot in Dragon Dors Cosmetics at People's Park Complex in Chinatown. This is the store I first got hold of Burt's Bees products and perhaps the one that got me more interested in natural and organic skin care products. The store is like your neighborhood shop and is owned by a mother and son team, Anna and Sunny, the latter who reminded me so much of one of the members of Mayday (五月天), Taiwan's no. 1 rock group with his long tresses and tatoos.
The shop is still the same and in fact, most of the brands I saw two years ago are still around. Half of the store is dedicated to selling natural and organic skin care plus food products, while the other half is dedicated to selling popular commercial brands. The only difference I noticed was the words "Certificate Organics" at the shop facade. I'm not sure if that's a typo as I have no idea what they're trying to convey with that.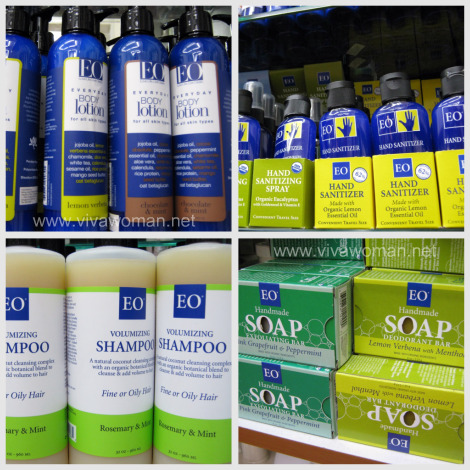 EO organic bath & body range
My favorite items from the store has always been the bath and body products from EO. I recalled that when I was first at the shop in 2007, I was so impressed with the demonstrated benefit of its organic shower gel on the wrinkled arm of an old lady. Since then, I'll always grab a bottle from the store whenever I can as besides online resources, I am not aware of this brand being sold elsewhere in Singapore. Besides bath and body range, the store also carries EO hair care products as well as essential oils.
Jason natural skin care & hair care range
Dragon D'or Cosmetics also carries an extensive range of skin care products under the Jason brand – from skin care, hair care, sun care, oral care to baby & kids. In fact, this was where I purchased the Jason Sunbrella sunblock and the Esther-C facial products. I was told that this brand is their best selling under the natural/organic category.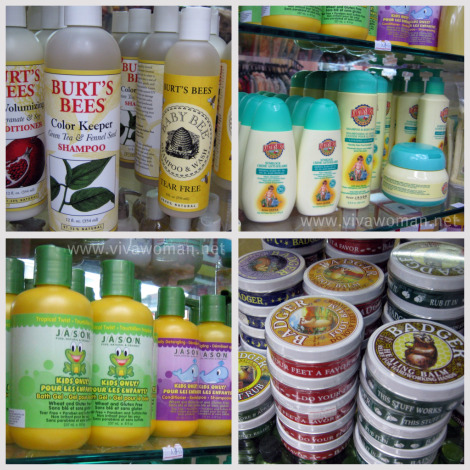 Burt's Bees, Badger & Earth's Best range
And of course this is where I got my first Burt's Bees and Badger fix. In fact, I still have the Badger balms I bought from this store in my drawer now! However, I found Burt's Bees to be cheaper online and so I've since not purchased anymore items from the brand at this store. Plus, I find the products at Sephora looking somehow more attractive?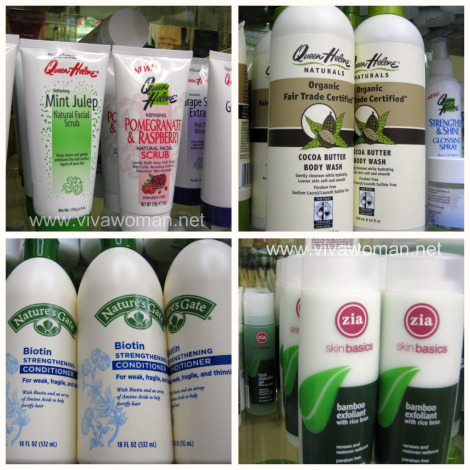 Cult brands like Queen Helenee
I remember Zia and the papaya enzyme mask I bought there but I was quite surprised to find the entire range of products from Nature's Gate at the store. Maybe my memory failed me, but I didn't remember seeing so many back then. Another surprise was to find Queen Helene, a brand that has a rather strong cult following for its Mint Julep Mask and now has a natural category to its family.
Experienced and knowledgeable team
Don't ask me about the prices because I didn't really bother to take notes or make comparisons. The listed prices are higher than what you'll find elsewhere but with the 10 – 20% discount given for all purchases, I believe the prices are more or less comparable. I also noted that there is a bit of bad mouthing going round about the company but personally, I have found their service to be good. As a matter of fact, both mother and son are very knowledgeable about organic skin care and I've picked up some valuable information from them in the past. And if I'm not wrong, Sunny's wife runs an outlet at Changi Hospital.
Location & website
So the next time you head down to Chinatown, you might want to check out Dragon D'or Cosmetics, which is located at 32 Market Street #03-1126 People's Park Complex. They also have a website under Wing Long Trading if you're interested to know what other products they carry.
Comments