Am I too old to wear mini skirts?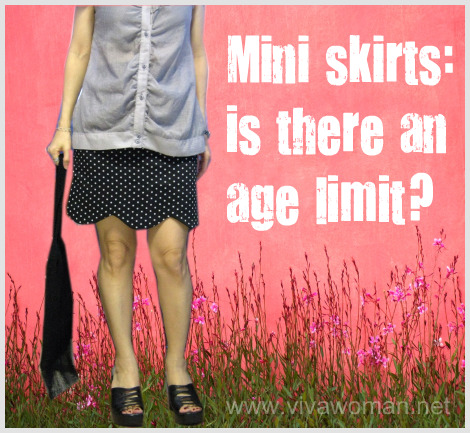 My legs are probably not my best assets and that's why, somewhere along the way maybe a decade or more ago, I stopped wearing mini skirts. I've often envied ladies with beautiful legs and wish I can look as good as them in shorter hemlines. However, since losing weight these two years, I noticed that my thighs don't look so fat and my knees a lot less pudgy and decided, perhaps it's time. But I'm now in that age group where mini skirts are said to out of limit so am I too old to wear them?
Funnily, my husband who is often critical of my fashion choices don't think so and has been encouraging me to wear one. So the other day, I bought this cute little polka dotted mini skirt at a neighborhood store but it has been weeks, and I still haven't got round to wearing it out.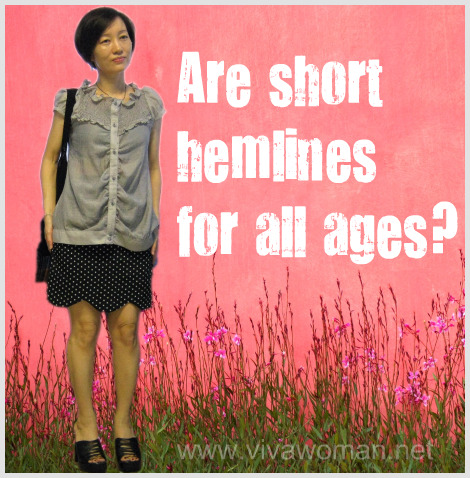 I personally don't think older women can't wear mini skirts, unless their modesty is being compromised. In addition, why stop them if they have nice legs to begin with? I don't have nice legs and so my issue is still, does this look good on me or more like, do I look good in this? Plus, I think I need to pull off the whole look with heels and that's something I don't always like to wear too.
Anyway, in times of uncertain fashion choices, I do turn to ask my husband. Again he never fails to surprise me, saying that this is not even a mini skirt! His idea of a mini skirt is one that barely covers the buttocks and THAT I think, I'm really too old for!
Comments