Chocolate & coffee: bad for acne-prone skin?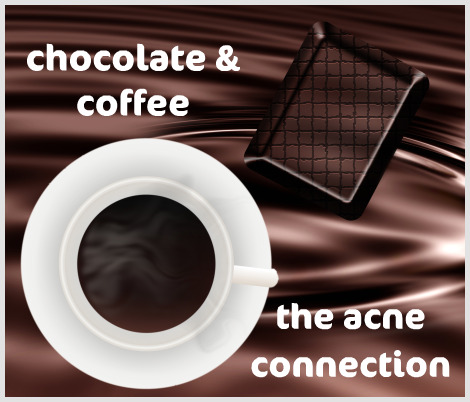 There have been quite a bit of bad press that eating chocolates and drinking coffee promote acne. But the question is, do they? Awhile back, a reader by the nick of Loveless commented in one of my entries that chocolates do not promote acne and consuming about 10g a day would be good for our heart.
Difference between good quality and bad quality chocolates
As she rightly pointed out, chocolates sold in most supermarkets are of lower quality and contain more sugar as well as trans fats; eating those would cause skin problems for those acne-prone. However, I have since avoided eating chocolates because I can't differentiate too well between good and bad chocolates – until I started reading Nicholas Perricone's The Acne Prescription.
Eat chocolates containing 85 percent cocoa
If you're acne-prone but love chocolates, there is good news. According to Dr Perricone, chocolate is high in antioxidants and good for our health when consumed in moderation. The type of chocolate you should be eating are those that contain 85 percent cocoa and Dr Perricone mentioned Lindt, which is a very good brand that I used to love. However, it is better to read the label just to be sure. I noticed that even though some brands state that they do not contain sugar, a check on the labels reveal otherwise.
Coffee can cause a spike in cortisol level
However, if you're acne-prone and love coffee, then you might want to cut down your consumption even in decaf form because Dr Perricone stated in his book that coffee contains a number of organic acids that affect blood sugar and cortisol levels that trigger a rise in blood sugar level and insulin level – hence causing acne. Of course some coffee lovers are going to diss this as a myth but as in all things, I suppose it's always good to observe moderation. If you're a heavy coffee drinker and you do breakout a lot, perhaps it's time to examine what you've been consuming?
Comments