Review: Kiehl's shampoos for fine, thin hair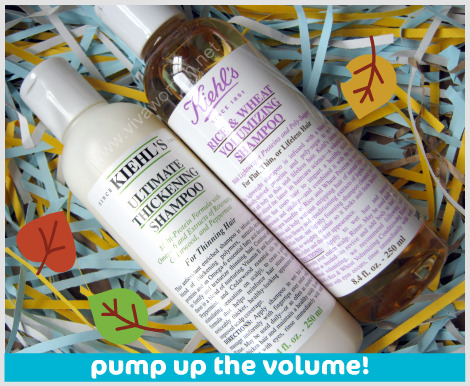 It's a dire situation to live with fine, limp and greasy hair; those who share my predicament know exactly the pain I'm going through. So I'm all for checking out shampoos – natural or otherwise – that will create volume or thicken my hair. That's also why I zoomed straight in on Kiehl's range of shampoos, when I was given the choice to pick some products on the house last week. And of course the two I picked had the words "Thickening" and "Volumizing" on them.
Kiehl's Ultimate Thickening Shampoo 250ml S$41
This shampoo looked really promising: it's a multi-protein formula with Omega-6 essential fatty acids that will help to reinforce hair strands for noticeably thicker hair and improved scalp coverage. In addition, it had won the Her World's Beauty Award! Sounds like my kind of shampoo!
Fuller crown with improved scalp coverage
The first time I used it, I wasn't impressed. It could be because I'm already using volumizing shampoo so if there was a difference, I couldn't tell. However, by the second usage, I was in love with this product. I noticed it does what it promises about giving improved scalp coverage and my crown was looking fuller. Plus, my hair looked healthy and not dried out even without conditioning. The most impressive for me was that my fringe did not get greasy two hours after shampooing, a fairly common phenomenon for me.
No need to use conditioner for my short hair
The shampoo is a creamy white and has a mild peppermint smell. It foams pretty well for my short hair and leaves my hair very squeaky clean but not overly drying. I didn't need to use conditioner with this shampoo for my short hair; I suspect the thickening polymer provides a coating and made my hair more manageable as a result.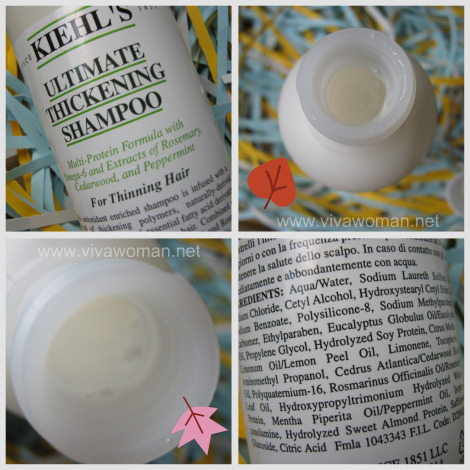 Kiehl's Rice & Wheat Volumizing Shampoo 250ml S$41
This lightweight shampoo is infused with a blend of naturally-derived proteins and poly-sugar to revive and add body to thin and lifeless hair. It contains the goodness of rice and wheat proteins to create fullness and body plus honey, jojoba seed and rice bran to condition without stripping hair of natural lipids.
Mediocre results
I was actually expecting this to make my hair look fuller because of my past experience with Burt's Bees Very Volumizing Shampoo. However, the results are mediocre by my standard and my fringe was looking greasy just after two hours. The shampoo smells great with a fruity scent though and left my hair squeaky clean too. And I was also able to use this shampoo without conditioner but I did experience some tangling when combing.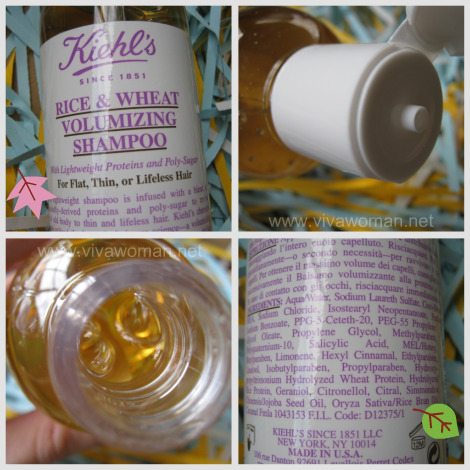 Overall summary
Between the two, my vote goes to Kiehl's Ultimate Thickening Shampoo. If you've thin hair that needs some boost and do not mind a non-natural kind of shampoo, then this one may work for you. But I suspect that this shampoo probably works better for those with oily scalp and may not be so suitable for those with dry scalp or hair. In that case, Kiehl's Rice & Wheat Volumizing Shampoo might do the trick.  However, I do reckon that the price point of the Kiehl's shampoos are rather high, compared with what I'm used to.  Anyway, you will be happy to know that samples are available for customers to try  – I was told this is something the store encourages.
Update: You can go to any of the 7 Kiehl's stores in Singapore and ask for samples freely. Just mention you came from Viva Woman.
Comments