Is it really a Shinzi Katoh Zakka Tote?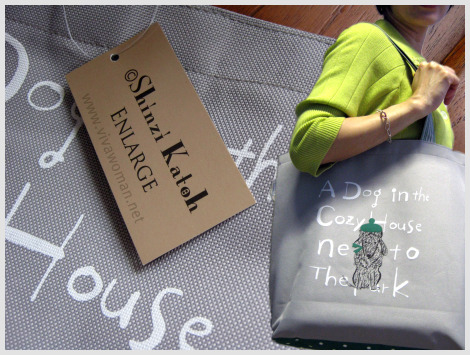 Guess what I spotted at my favorite stationery shop located at level 2 in Funan Centre? Shinzi Katoh zipper tote bags! I was so excited especially after finding out that each only cost S$18.90! If you're a lover of Shinzi Katoh Zakka and Art like me, you'll know that their stuff are pretty expensive. My Shinzi Katoh Sheep Tote already cost S$49 before any discounts and even a little memopad cos about S$7. So naturally, I had my doubts on the authenticity of these bags. Upon verifying with the store assistant, I was told that the lower price is due to the fact that the bags were brought in directly, bypassing any middlemen and that the bags were made in China.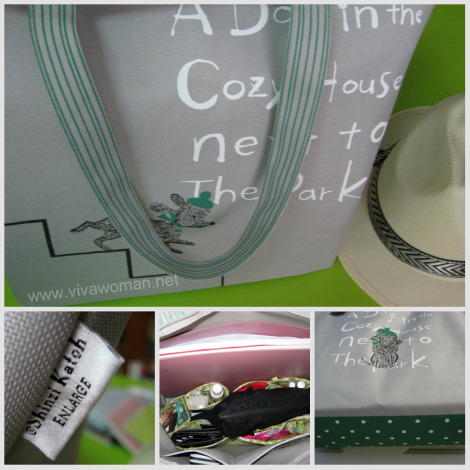 Well, real or not, I decided to get one anyway. The bag is labeled as Shinzi Katoh Enlarge and it is larger and roomier than Rootote. Five designs were spotted at the store, all made from light canvas material with zip closure and internal pockets. There are two red ones, but I couldn't recognize the designs immediately as Shinzi Katoh's. But apparently, the one I bought is called A Dog Tote Bag after I ran a search online and found four of the designs at JStyle.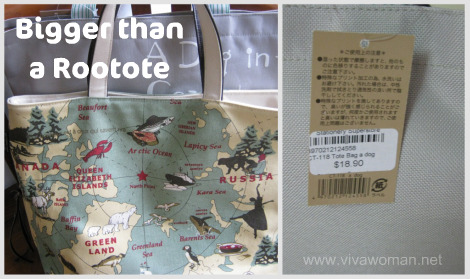 Each Shinzi Katoh Enlarge bag comes with two different designs on both sides and this is quite typical of Shinzi Katoh bags. Even the base has a separate design. I'm going to use this as a work bag as I can fit in my large files plus my barangs.
For those who are new to Shinzi Katoh, he is Japan's best known Zakka artist and designer and his collectible goods are to-die-for as I often have written. If you love Zakka, then you'll love his stationery and bags.
Comments