Replace my old Tweezerman Slant Tweezer?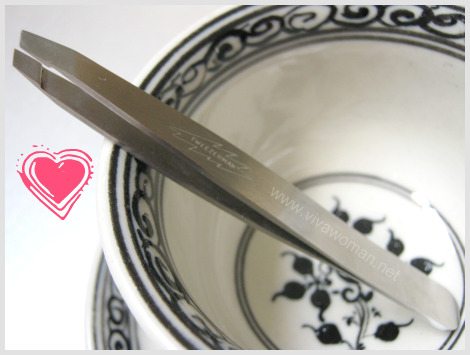 My right and left brains are fighting because I'm undecided if I should get the Tweezerman for Benefit Tweezers. My right brain insist that the new Tweezerman for Benefit Slant Tweezer is too pretty to give it a miss and come on, the current Tweezerman Slant Tweezer is too old! My left brain on the other hand insist that there's nothing wrong with using the old tweezer because it is still trusty and precise so why waste the money? So which side should I listen to?
Best beauty tool ever
It's true. My current Tweezerman Slant Tweezer has served me over 10 years and is still doing well despite having been dropped a few times. It's a gift from my bestie and I've been using it every week to tweeze off my stray eyebrow hair…and sometimes armpit's too. It's positively the best beauty tool I've ever used as it can grab even the finest hair. But granted, it is looking old and dull, especially in the light of new and sexy looking ones from Benefit Cosmetics.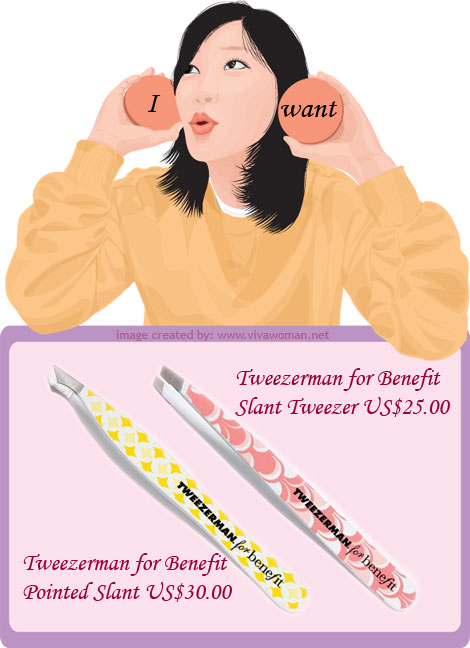 Anyway, I'm also undecided if I should get the Tweezerman for Benefit Slant Tweezer or Tweezerman for Benefit Pointed Slant. The difference is a mere US$5 but the pointed slant is touted as THE ultimate precision tweezer for those hard-to-reach hairs. Perhaps getting this will make my left brain shut up since it's different from the slant tweezer? Yes, no, maybe? But is it worth it to pay another US$10 just to ship? Or should I wait till it's launched here? Oh, this is getting to be a bit mind boggling!
Comments