Are inconsistent cosmetic formulas acceptable?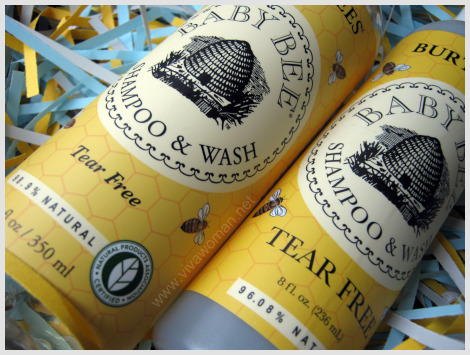 I have been buying my supplies of Baby Bee Shampoo and Wash for my boy from Sephora all this while. The size I used to buy was the 236ml one. However, about two months back, they brought in the 350m size instead. I purchased that, assuming it's the same formula, but the smell was vastly different upon usage. It smelled a little like the dog shampoo I used to bathe my dog in! Then recently, I headed back to replenish my stock and now, they only have the 236ml bottles and thank goodness they smell familiar again!
Of course I wasn't happy with the 360ml purchase but it was too much trouble for me to bring it back to the store. In the end, I just stuck with it and used it up since it was just the smell I wasn't happy with although I was wondering if they've missed out anything or added something else in that bottle. While I do know that the smell and color of products sometimes differ, but this one was too different! Moreover, I don't think Burt's Bees products are made by hand and was surprised by the inconsistency in the formula although I did notice that the smaller bottle stated that it's 96.08% natural and the number is different from the bigger bottle. Anyway, I ran a quick check up their website and no where did they state they hand make their products or that their product consistency may differ from batch to batch. But I've used some handmade cosmetics and they're always pretty consistent in terms of smell and texture.
This kind of reminds me of what I often read whenever I purchase handmade jewelry online – that each piece is unique and the designs may differ slightly since they're handcrafted. Just that this isn't handmade jewelry but cosmetics. So I wonder if any of you have experienced something similar and if inconsistent cosmetic formula is something acceptable to you. Personally, I would mind if the smell and color is greatly different from the original, particularly if it's a facial product. If the ingredients are all the same and there are no indications that the formula has been revised, I would really have doubts on the quality of the manufacturing process. I know for a fact that you can be precise in terms of the formulation so this is not something I can accept. A variation of 10 percent is understandable but anything more will send me wondering if they've changed the ingredients or forgotten something. And honestly, I won't compare the ingredient lists since it's basically the same product.
Comments