Fashionably comfortable with dressy shorts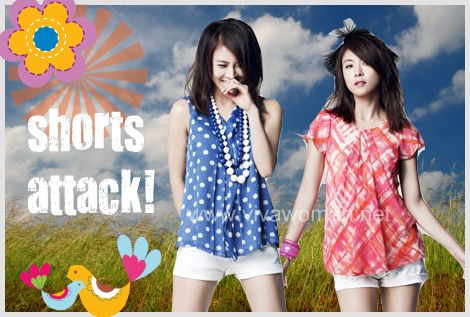 While I'm not so keen on mini skirts, I'm perfectly fine with wearing shorts. In fact, I used to go out in them before I lost too much weight. That was two years ago. Now, I only use them at home because those in my closet are so loose and ill fitting, and I don't want to be seen in them anywhere. So I've been looking for some smart dressy shorts but can't seem to find anything yet to suit my fancy. Some of the designs are decent but they're way too short for my modesty. I know hot pants and boy shorts are in, but they're certainly not my cup of tea.
Anyway, shorts don't just go with tees. You can get pretty dressy with shorts if you combine with fashionable tops and accessories, like these few Korean fashion inspirations from Compagna and Yetts. Some of them look pretty hot! (Or maybe it's the model!)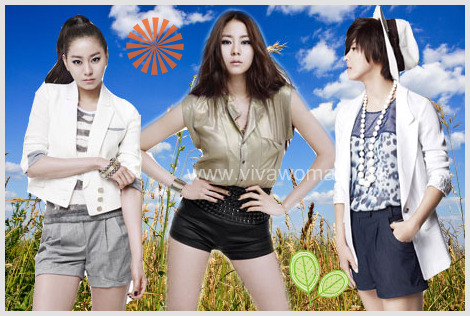 So are shorts your kind of thing? And what do you wear them with? I haven't been looking hard enough and need some help here – where would you recommend me to get dressy shorts in Singapore with a decent price tag?
© www.vivawoman.net copyright notice ☺
______________________________________________________________
Comments