Lomi Lomi traditional massage at St. Gregory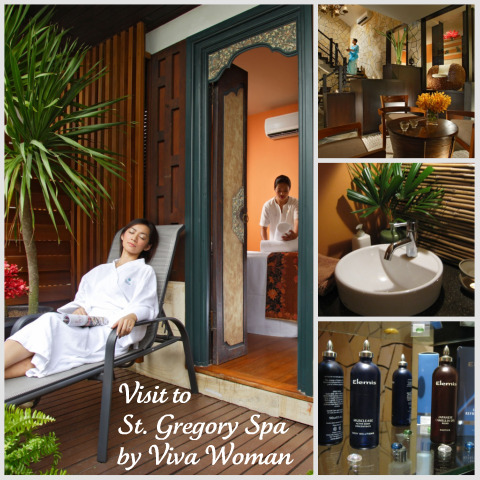 When I was invited to a complimentary body massage at St. Gregory in Park Royal Hotel, I wondered if it was the same spa I used to visit for my Javanese facial about nine years ago. It was strange that I am familiar with the name because of their Tui Na Massage my husband had tried but had actually clean forgotten that this used to be the fitness club we got our gym fix for about a year then! It was only when I took a lift up the fourth level of the hotel that I had a sense of dejavu walking down the long corridor to get to the spa. A nice warmth feeling I must add because it reminded me of my carefree life then!
Traditional healing therapies
Anyway, St. Gregory at Park Royal is one of the first bona fide day spas to be launched in Singapore in 1997 and their range of traditional healing therapies originate from China, India, Indonesia and Thailand, performed by authentic qualified therapists. Like I had Maria, who is from Indonesia, performing the 50-minute Lomi Lomi Massage on me.
One-stop fitness and wellness centre
Besides spa services, St. Gregory offers aesthetic treatments using products from Elemis and Thal'ion from Europe and it is also a one-stop fitness and wellness centre offering health management programmes to enhance overall well-being. And other than Park Royal, they also have facilities at Marina Mandarin Hotel and Conrad Centennial.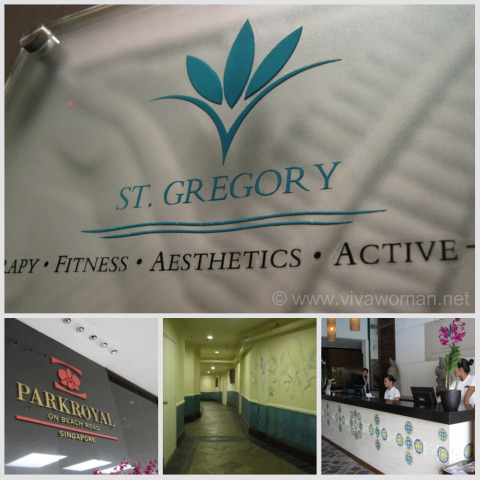 Comfortable and cozy rooms
We had signed on as members of St. Gregory in 2001 because of the convenience of the location for us at that time, plus we had liked the pool just outside the spa. So we used to work out at their gym every week and that's how I found out about their Javanese facial too. Don't expect outdoor breeze for your body massages though as the spa services are not done at the poolside. Rather, it's performed within enclosed rooms. Much as I prefer more open space, but I'll say the rooms are comfortable and cozy so it's easy to relax and doze off during the facials. It's harder to sleep through a massage though because of the constant rubbing.
Choice of oils for treatments
I was told that the Lomi Lomi massage would be rather gentle but because Maria is twice my size and rather strong, her kneading and rubbing were steady and powerful. Although Lomi Lomi massage is supposed to sweep the entire body using gentle strokes, Maria specifically asked me which areas I like more help and she paid more attention by working her hands to soothe those sore muscles. There were three choices of oil to pick and I chose Ylang Ylang oil for detox purposes. It has a soothing scent and of course I emerged feeling relaxed and notably less tired than before.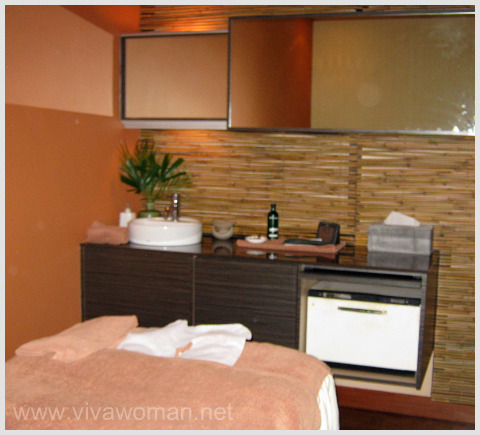 No hardsell
There isn't much to rave about the spa in terms of the room facilities or ambience. However, you'll likely enjoy their services if you prefer authentic traditional treatments, which I did. That was why I had done a series of the Javanese facials there. I found their therapists experienced and unassuming. They will make you comfortable but they don't speak much unless required. Neither do they engage in hardsell tactics. Maria apparently wasn't aware that I was invited to review their spa service and had briefly mentioned during the treatment that I should perhaps purchase their package so that I would not have to pay so much per session. But that was it and she didn't try to push further. She also made sure I felt comfortable in the room by constantly checking if I felt too cold or if I needed a warmer blanklet.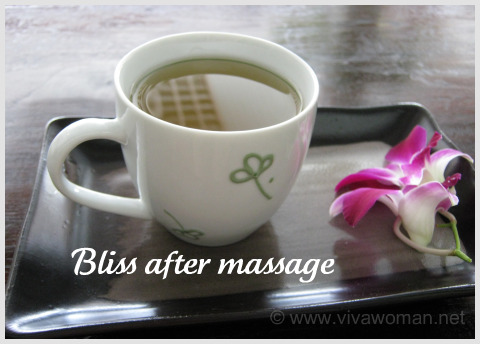 Weekday promotion
The 50-minute Lomi Lomi massage I received costs S$120. But the good thing is St. Gregory is having a weekday special, comprising a 30% discount on all a la carte spa treatments. This offer is available from Mondays to Fridays, 10am to 5pm, at St. Gregory at PARKROYAL on Beach Road till 31 July 2010. To get an idea of their other offerings and their prices, check out their website.
Comments