Do you heed your mom's beauty advice?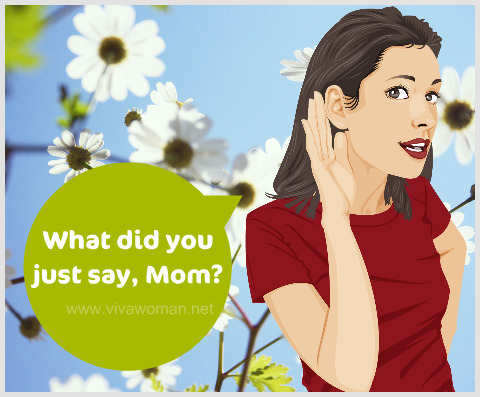 Yesterday, as I was walking under the hot afternoon sun, I suddenly remembered that my mom used to make me wear a hat when I was walking to and back from my primary school. I did wear it initially but I got too self conscious later and became too embarrassed to be seen in it. Then when I went to my secondary school, she tried making me carry an umbrella, but without much avail. In fact, she used to say I'll live to regret for not heeding her advice and she was right. I wish I had taken her advice and used my hat and umbrella diligently. Those were such wise words but I chose to turn a deaf ear to them and now, it's all too late.
Mom on skincare
My mom is almost 80 years old now; she wasn't into skin care so much when she was younger but there were certain things she used to preach to me. Going out under the blazing hot sun and not using any form of sun protection was something she was particularly against. Other than that, she also influenced me into using some of her products and one of these was Hazeline Snow Moisturizing cream. I can still remember the smell but I can't remember now if it was great for my skin. Mom used Oil of Ulay (now known as Olay) too but somehow, I was never sold on that product.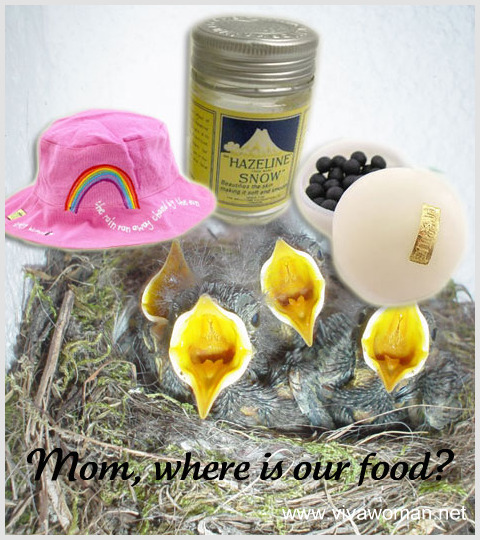 Mom on well being
Besides skin care, my mom also made me take Pai Feng Wan, a Chinese pill that help to strengthen the blood and is considered good for women. The pill is much easier to ingest today but many years ago, it resembled those antidotes often seen in Chinese sword fighting dramas and was one big black ball of bitter pill that was horrible to the taste. Many a times, I wanted to throw the pill away but my mom was not to be fooled; to ensure that I really ate it, she would make me swallow the bitter pill in front of her. As I'm writing about this now, I can distinctly remember the agony I went through and the hatred I developed for that awful black ball that I had to eat every month. However, I am now thankful for the efforts she put in because it did help to improve my general well being over the years.
Mom on fashion
My choice of color for my clothes is also greatly affected by my mom. She used to tell me that black is a color for mourning and I wasn't allowed to wear it. So over the years, I grew an aversion to the color and would shun wearing all-black outfits.
Mom and her influence
So my question to you is, do you or did you heed your mom's beauty advice? What kind of advice does or did she give you? And are you more likely to use a beauty product because your mom has recommended it? Are you also affected by your mom's fashion choices?
© www.vivawoman.net copyright notice ☺
______________________________________________________________
Comments