Bai Feng Wan: a woman's pill from a black chicken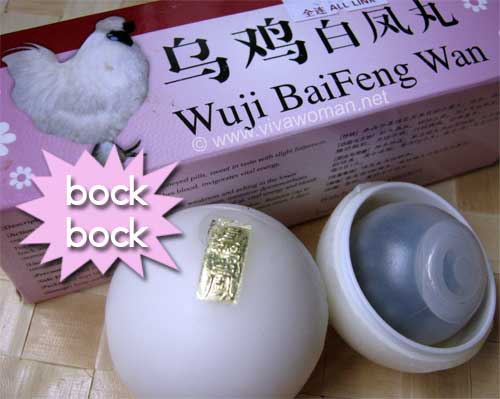 Let me introduce you to Bai Feng Wan (白凤丸), a medicine used by some practitioners of Traditional Chinese Medicine (TCM) to replenish blood and treat gynecological problems. It is said to be particularly great for those with pre-menstrual syndrome or menstrual problems as well as those with anemia or other types of blood disorder.
Old formula was horrible to taste
Thanks to my mom who forced me to take this on a monthly basis since I was around 13 years old, I had very little menstrual issues until I stop taking it in my 30s. The reason I stopped taking this was because many years ago, this pill was horrible to ingest as the old formula was just one whole lump of a black-brown ball that tasted both bitter and sweet.
Newer formula is more palatable
It sometimes took me a good hour to finishing gnawing at the stuff and all the time, my mom had to keep a watch over me just to ensure I didn't spit out the content. Today, the big lump is made into smaller pills that are much more palatable. So the women today are much more fortunate!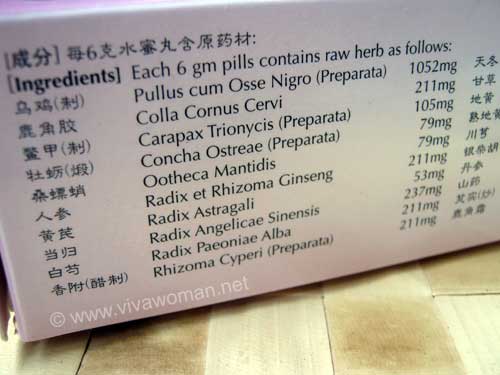 Main ingredient is the black chicken
The name you see on the first picture literally means black chicken (Wuji), white phoenix (Bai Feng) pills because the main ingredient of this pill comes from a particular chicken with pure white feather but has black colored bones, meat, and skin. You see the image of the chicken on the box too and most Chinese would be quite familiar with this black chicken because it is often used in the brew of herbal soups.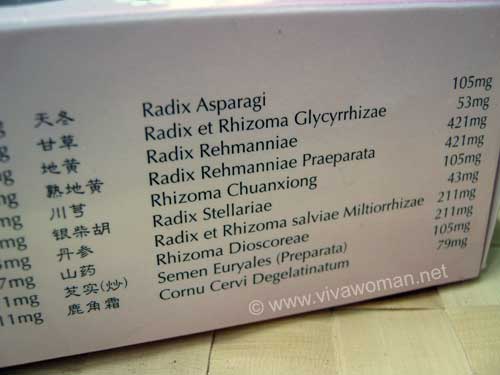 Help maintains health and youth
There are many brands of Bai Feng Wan in the market today but all of them are supposed to help adjust estrogen levels, lower blood pressure and boost the immune system. Regular consumption of this pill is said to relieve menstrual cramps, prevents the symptoms of menopause and PMS, corrects hormone imbalance and acts as a general tonic for the female reproductive system. Apparently, it is also good to treat dry cough as well as dry skin and consuming it regularly will help one maintain better health and youth. I even understand that there are new versions incorporating collagen within the formula.
I'm not sure if many ladies today still take this stuff but seeing that they're still sold in the medical halls, I suppose there must be a group of them who consumes this regularly. Are you one of them?
Comments