Natural Korean skincare from TheOrangeCo.com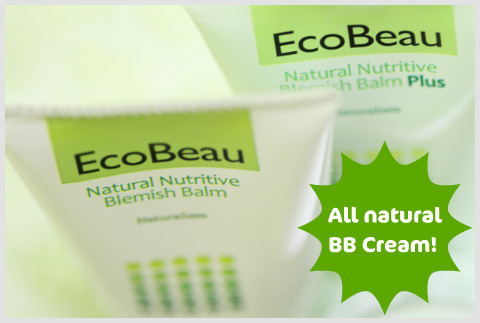 If you like Korean skincare and makeup products, or you like using BB cream, then this shop feature on TheOrangeCo.com is definitely going to interest you. The company offers some of these popular Korean skincare and beauty products but the chief reason why I'm covering them is because the company is the exclusive distributor for Ecobeau Specialist Skincare – a natural series from Korea that is said to be made from botanical extract and contains no alcohol, no preservatives and no parabens. While I haven't tried the range as yet, but I thought the products deserve some highlight here. Plus, TheOrangeCo is generously giving away some of the products to three lucky Viva Woman readers. Keen to know more? Read till the end to find out!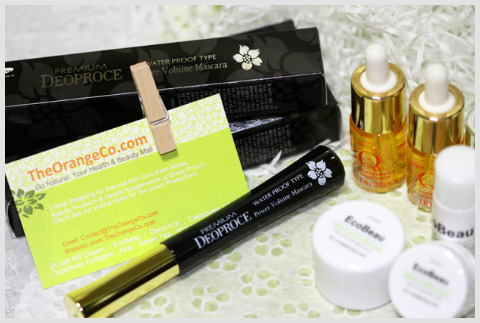 Good variety of different products at affordable prices
TheOrangeCo.com carries eight different brands and product lines ranging from dermatological labels, anti-aging series to whitening regime – all direct from Korea. I was told that their best sellers are from Ecobeau, Dr Jart, Deoproce, and Coenzyme Q10. When asked what's their unique selling point, the company mentioned "specialist skincare at affordable prices, formulated for the most sensitive skin". And as for their competitive edge, the company indicated that it is their great variety of products offered at a lower price of between 30 and 75 percent cheaper than those on the retail shelves. It also looks like the company puts in extra effort to maintain a good customer service so as to keep their customers happy and returning for more.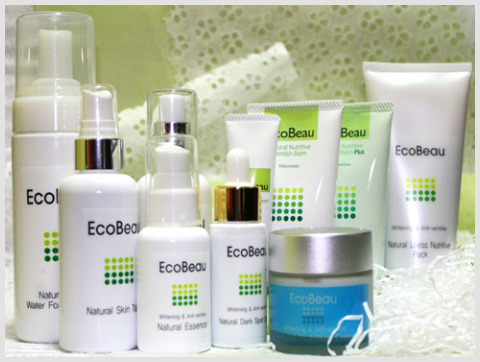 Ecobeau botanical range
Ecobeau is a natural line formulated by Professor Choi from Kwangwoon University (Korea) and co-developed with University of Toledo (Ohio) specially for Asian skin types. The products containing herbal and botanical extracts are also said to be suitable for sensitive and acne prone skin. In Korea, the series is primarily offered through specialist skin centers and spas. Apparently, TheOrangeCo.com had to turn down several invitations to offer the range in department stores as they would like to keep their prices affordable by selling them online. I understand that the Ecobeau Loess Cleanser and Loess Nutrtive Mask are their top sellers. The BB creams under Ecobeau are also rather popular as they're naturally formulated and do not contain silicones; maybe that's something I will try as I haven't used any commercially available BB cream till now.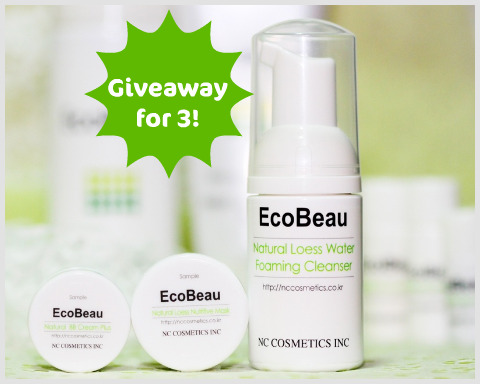 Giveaway for local readers
So, as promised earlier, three lucky Singapore readers will be getting a gift!  TheOrangeCo.com is giving away three sets of travel kit worth S$30 each containing the following items:
– 1x Ecobeau Loess Cleanser (30ml)
– 1x Ecobeau BB Cream Plus (New! Sebum Control) (5ml)
– 1x Ecobeau Nutritive Loess Mask (10ml)
To enter in this giveaway, just answer the following two questions in the comments section:
1. Name one of the latest product introduced by Ecobeau.
2. Tell us why are you best person to receive the gift.
Other guidelines to note are – each Singapore-based reader is allowed one entry only; please provide a valid email address and the item is not redeemable for cash. The giveaway will be opened till 12 midnight SST on 25 July 10 and winners will be selected by TheOrangeCo.com and notified via email.  So enter right away!
Comments