Do BB creams work well as concealers?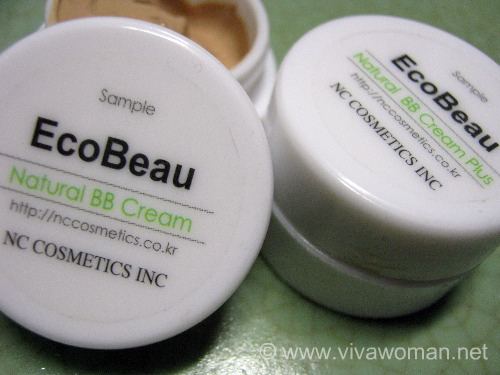 I wrote about BB cream as early as 2007 when it was relatively new in the market, but guess what? Until now, I haven't actually tried them. I think the main reason is because while some people use BB creams as skin care, I choose to see BB creams as makeup and hence, the lack of enthusiasm. So the closest I got to test BB cream was with samples at the stores, and of course, my DIY BB cream. In addition, I was once told that BB cream is for those with bad skin condition and I don't need it.
BB cream to conceal skin blemishes
The person who told me that BB cream was for those with bad skin condition was actually a store assistant from the Skin Food store. According to her then, BB creams work best for those with lots of skin blemishes. Well, at that time, I didn't have any acne breakout so I guess my skin condition was indeed a lot better than now. So if what she said is correct, then BB cream should work well as a concealer isn't it?
BB cream as a tinted moisturizer or light foundation
Based on most of the BB creams that I've tested (on my hands mostly), I noticed that their texture fall into two groups – either light and lotion like or thick and creamy. In fact, the DIY cream that I concocted was of the former texture, because we had added quite a bit of water. It provided a very light and sheer coverage when I applied it to my skin, and served only to even out my skin tone but was not able to conceal my skin blemishes. To me, it was almost like a very light liquid foundation. No wonder some girls actually use BB creams as their tinted moisturizer or a light foundation because they seem to like the more natural finishing these creams yield.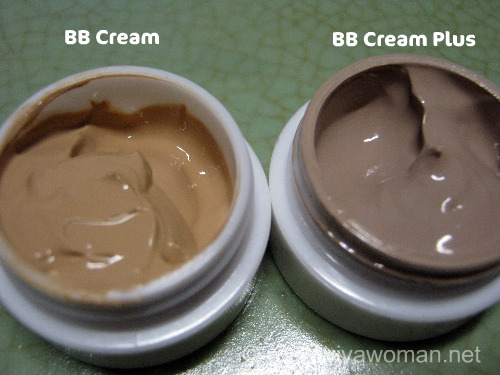 BB cream provide partial coverage to dark under eye circles
Some BB creams claim to be able to conceal dark under eye circles and dark spots but I can't really comment extensively on that since I've limited experience with these products.  My feel is that they probably work best to even out skin tone and cover up light blemishes. If you have really dark under eye circles and dark spots, these creams may only provide partial coverage. The reason I say this is because I recently tried two BB creams from Ecobeau; one is dubbed the Ecobeau BB Cream and the other is the Ecobeau BB Cream Plus. Ecobeau BB Cream is similar to liquid foundation and it provides a rather light coverage but EcoBeau BB Cream Plus is thick, creamy and dark, and provides a better coverage when blended. I tried using EcoBeau BB Cream Plus as a concealer to cover up my dark under eye circles and acne spots but noticed that the cream wasn't able to provide a complete coverage.
BB creams are best to even out skin tone
What I can say is that the Ecobeau BB cream even out my skin tone, and concealed the light spots. The darker ones were only partially concealed and if I want a better coverage, I would have to blend less, which will make my makeup look patchy and unnatural.  However, the good thing I noticed about using BB cream as a concealer, especially for the under eye area is that it doesn't make the area cakey or dry because the cream is more moisturizing than the typical concealer. Actually I kind of like using the Ecobeau BB Cream Plus for my under eye area as I noticed that there were less creasing from my powdered foundation.
BB cream as a concealer: nay or yay
Well, perhaps some of you who have tested more BB creams can tell me if you have come across any that worked well for you as a concealer?
Comments