How the mini USB fan keeps my nails cool and dry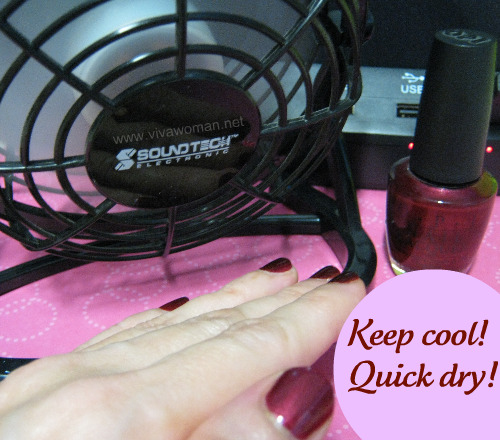 Do you own one of these mini USB fans? I love them and I think whoever introduced them is ingenious because they don't need to be plugged to a power socket. Instead, they're powered by the USB port of your computer, laptops or even PS3 game machines. I bought two of these from Home-Fix a couple of months ago and I have one sitting permanently on my desk, keeping me cool while I'm working on the computer. Then the other day, I was painting my nails and I realized that these mini fans can help to dry the nails! Why didn't I think of that earlier?
The good thing about these fans is that they are rotatable and so you can leave your hand on the desk and adjust the fan accordingly. I suppose a quick dry top coat does a better job of drying the nails but if you don't own that and you have some time, the mini fan can work well too. I mean, it is quite a fun idea isn't it?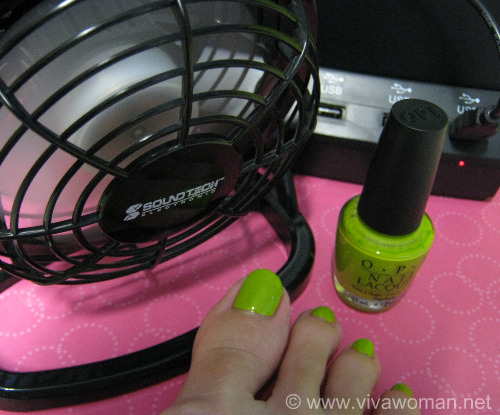 I do more pedicures than manicures so these little fans work to dry the polish on the toes while I'm on the PS3 game machine punching and kicking some nutcase. And lookie, I can plug two fans and dry my nails at the same time! How's that for being fast and furious, and yet keeping my cool?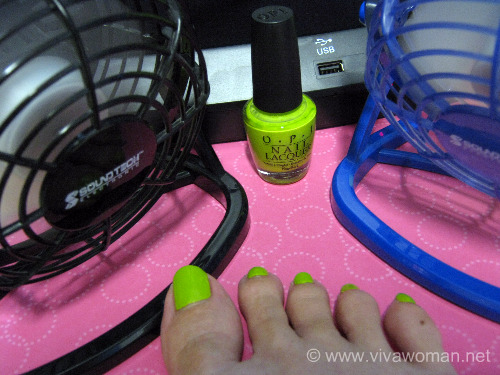 Okay, this isn't as sophisticated like your salon style UV light nail dryer but well, this is home-fix standard – I did say that's where I got it from. And they're way cheaper too; I got the two fans for S$15!
Comments