Lessons from fairy tales: beauty beyond skin deep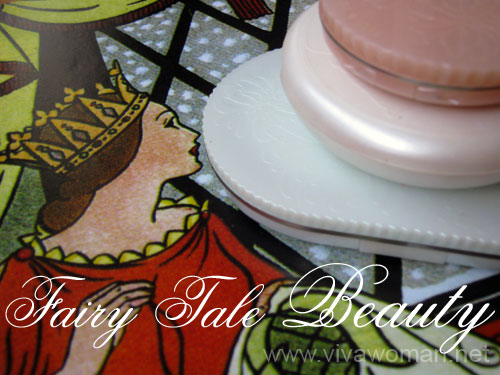 A study by Purdue University sociologist Liz Grauerholz and Lori Baker-Sperry, an assistant professor of women's studies at Western Illinois University had suggested that fairy tales are sending strong messages about the importance of having a beautiful appearance. "Beauty or ugliness is referred to in 94 percent of the Grimms' fairy tales; the heroines are usually beautiful in the Grimms' tales, and ugliness is seen as a sign of evil in 17 percent of the stories", according to the study. I've been re-reading some of these fairy tales and to my surprise, I found there are some hidden beauty lessons to be learnt from them. So today, I'm sharing with you my interpretation of beauty beyond skin deep in seven of these classic tales.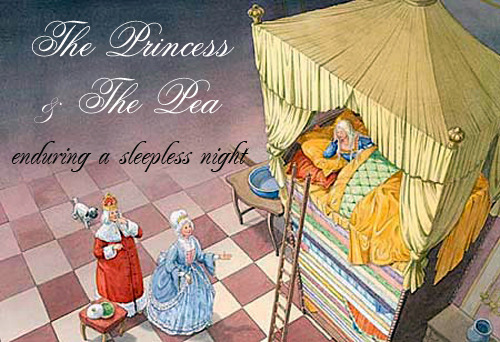 Princess & The Pea by Hans Christian
Story: A prince found his real princess, who endured a sleepless night because she was sensitive to a pea placed on a bed and buried underneath 20 mattresses and 20 featherbeds.
Lesson: Besides the fact that princesses need beauty sleep, real ones do not toss and turn all night long on their beds if they want to maintain their beauty. They understand that the importance of a good bedding, which allows them to sleep on their backs on night long so that they would not develop sleep wrinkles when they accidentally push their face on the pillows. That, or they get their rich papa kings to get them good quality silk pillow cases.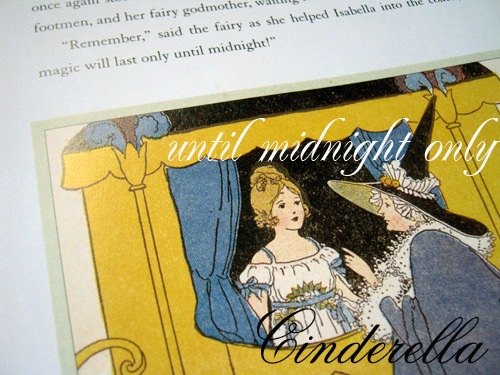 Cinderella by Brothers Grimm
Story: With the aid of her fairy godmother, poor suffering Cinderella went to the ball dressed beautifully complete with a delicate pair of glass slippers to meet the prince. However, she must return before midnight for the spells would be broken and she would go back to being the simple country wench she was.
Lesson: To upkeep one's beauty and remain desirable, a woman must be rested at home by midnight and preferably be alseep by then. A real beauty understand that no matter what challenges she's been presented, she must never forget that the optimum time to sleep is between 10pm and 3am.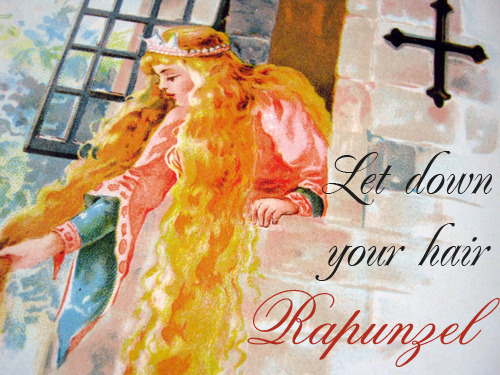 Rapunzel by Brothers Grimm
Story: Rapunzel was being locked away in a tower in the middle of the woods by an enchantress. She has long golden hair, which she would let out of the window so that the witch can climb up to visit her each day, bringing fresh food. It was also her long golden hair that finally got her saved by a prince.
Lesson: Beautiful, voluminous strong hair will always save a damsel in distress and give her a good hair day. And sometimes, a new haircut signals a positive change of luck as well.

Hansel & Gretel by Brothers Grimm
Story: Brother and sister chanced upon a cottage built of gingerbread and decorated all round with candies and icing. Being ravenous after days of not having anything to eat, they stuffed themselves silly without knowing that they would soon be in the clutches of a cannibalistic witch who built the house to entice children so that she may eat them.
Lesson: Sweets and candies are bad for your health and beauty, not to mention your teeth too. Sugar is a bad skin food and it can make you fat as well. If you're not careful, sweets may even get you killed.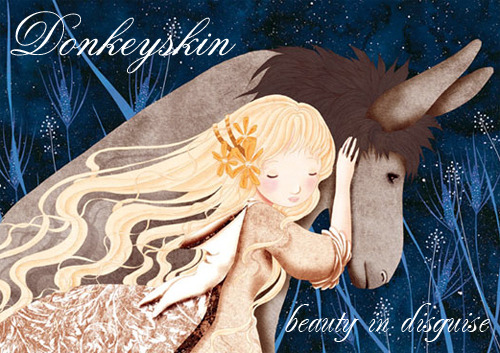 Donkeyskin by Charles Perrault
Story: A princess disguised herself using a donkeyskin to fled her castle so that she won't have to marry her father. She was considered ugly by all because of her disguise until she found her prince.
Lesson: Beautiful princesses know that added protection is necessary when it comes to their skin. Even with no sunscreen invented, they could always don extra clothing or accessories, even if they look unsightly. Everyone can laugh but at the end of day, these princesses will have the last laugh with their beautiful skin.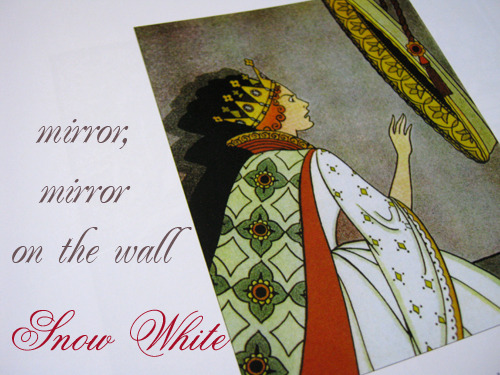 Snow White by Brothers Grimm
Story: The vain queen who tries without success to kill Snow White as she wants to be the most beautiful woman. She eventually died an envious woman after learning that all her efforts were wasted as Snow White remained the fairest of all.
Lesson: Have you ever heard of an angry, beautiful woman? No? That's because emotions filled with anger, fear, jealousy and hate can actually create acid-forming chemical reactions in the body according to Jeanette Graf. M.D. and rob your beauty.

Sleeping Beauty by Brothers Grimm
Story: Princess Briar-Rose was cursed at birth to die when she touches a spinning wheel's spindle before the sun sets on her sixteenth birthday. The curse was eased by a blessing and the princess fell asleep for 100 years instead. She was eventually saved by the kiss of a Prince Philip.
Lesson: Dr Graf also mentioned that joyous, love-filled emotions tend to create alkaline forming chemical reactions that is good for our skin and health. You must have heard the saying that women are the most beautiful when they're in love. So in the same vein, make-believe romances do the same as a bit of heart-throbbing excitement makes a great supplement for healthy skin since these fantasies excite the secretion of endorphins – natural hormones that your brain releases when it senses happiness. It can make your complexion glow and in the case of Princess Briar-Rose, wake her from a coma.
Exclusive at Viva Woman only
Did you enjoy reading this? I hope so as I had a lot of fun writing it. I've never actually read a lot of fairy tales and if you ask me now, I'll say the fantasies in fairy tales are not that great for children, especially little girls. But well, I guess they'll grow up to realize that themselves. Still, it was quite enjoyable reading some of them to my boy now.
So tell me: what's your favorite fairy tale?
(Images from Tales From The Brothers Grimm and Google's image search bank.)
Comments