Nostalgic beauty products of yesteryear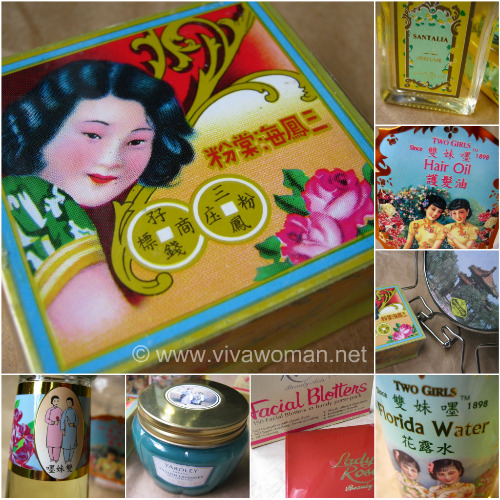 Find these products familiar? Seen them on the vanity table of your mom or your grandma? Or maybe you've tried them when you were younger? The square box of white powder with the fair maiden is probably considered iconic as it's been around for ages and you can still get it for around S$1.80 or so at the market. I don't remember if my mom used the powder but she kept one of these in her drawer all the time. I do the same too because it makes such a pretty keepsake.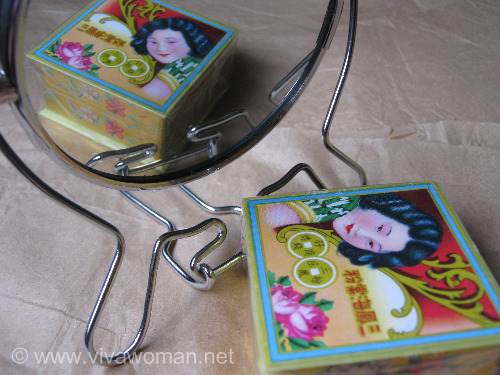 The pagoda mirror
And the vintage looking mirror. I didn't know they still sell this. I was told the price has been increasing because of constant demand. And so I paid S$2.50 for this small version at a shop that sells wedding wares. When I removed the wrapper, I realized that the image behind the mirror is still the same as the bigger one in my mom's drawer – that of a pagoda. I'm sure her mirror is still around. We used to share it extensively, particularly when we were blow drying our hair.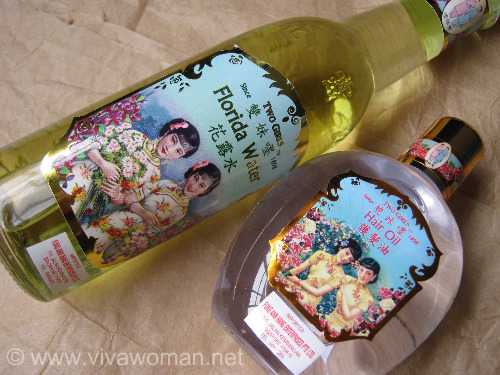 Two Girls Florida Water & Hair Oil
Okay, I haven't seen these on my mom's vanity table. But the Two Girls Brand has been around since 1898 and this is the first local cosmetic brand registered in Hong Kong. The brand carries an array of skin care and makeup products but their Florida Water and Hair Oil are popular items it seems. I was laughing over the Florida Water because my first thoughts were: is it Florida Water or is it Floral Water? It looks like a sort of toner to me but this is apparently a multi-purpose water that works as a natural fragrance on the body as well as for the room, as an antiseptic to sterilize and relieve the itching effect of insect bites, and even as a remedy to get rid of a hangover.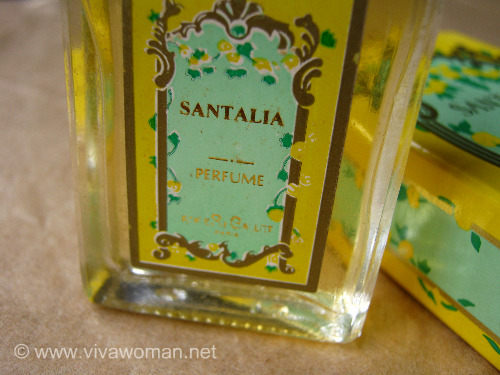 Santalia Perfume from Paris
I also can't remember seeing this perfume but the fragrance is familiar though. The box is all yellow but the packaging says this is from Paris. Maybe it was something my mom used to wear. She loves perfume and she would get herself a cheap version for daily wear and an expensive version for special occasions. Her favorite was Chanel No. 5 and she used to buy it from some Mom and Pop store then.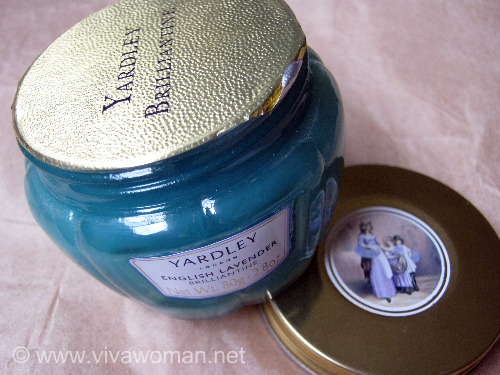 Yardley English Lavender Hair Cream
Yardley hair cream. You remember this? I remember my dad using this hair cream to style his hair every day. Oh geez. This is too nostalgic for me. And the funny thing was that I spotted a Yardley hand cream but the lady at the store I bought this from told me that that hand cream can double up as a hair cream! Looks like products from yesteryears were indeed multi-purposed.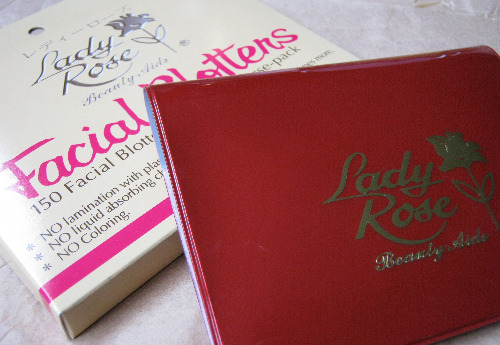 Lady Rose Facial Blotters
And the Lady Rose Facial Blotters are still around! I definitely used them before when I was younger. They are powdered though and it's another great multi-purpose product to absorb excess rouge, absorb oil to help re-do makeup easily, as well as for men to absorb facial oil before shaving. It's also said to be suitable for cleaning spectacles and lens. How much today? S$3.50!
So did these products take you down some memory lane? Well, it did for me. And I fork out about $40 to get these stuff just for keepsake. I'm not using them of course but they really make for pretty eye candy alongside my current cosmetics.
Comments