Pampering Elemental Herbology Facial @ Sccube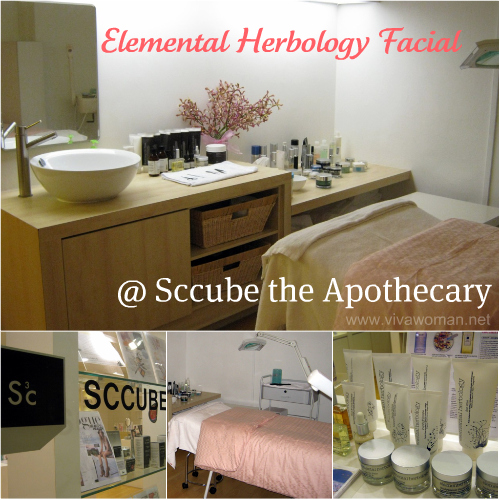 It's been about two months since my last facial and earlier this week, I went for a Elemental Herbology Facial, complimentary from Sccube the Apothecary located at #03-19A, The Centrepoint. I do get invites for facials on and off but I usually turn them down or arrange for guest reviewers to go in my place instead. However, I was interested to try this particular one myself because it's a manual lymphatic drainage treatment using a natural range of products and I wanted to see how different it is from my usual facial. Anyhow, it's been awhile since I last reviewed a facial and I thought I can share my experience in a slightly different format this round.
The venue
I've actually come across Sccube (pronounced as S-cube) many a times at Takashimaya, especially since the hair salon I frequent used to be near the apothecary. The outlet had caught my eye because of its pristine, white and spacious layout that is almost clinical looking as well as the range of products they carry, which includes cult beauty brands like Philip B, Dr Brandt, RéVive, Rodial, and Euoko, amongst others. However, I have no idea that they have an outlet at The Centrepoint. Neither was I aware that they provide facial treatment services. In terms of location, The Centrepoint is very convenient since it is near the Somerset MRT and you won't have much trouble locating the apothecary on the third level either.
The facial cabin
The apothecary at The Centrepoint is equally pristine looking and they had partitioned away a section as the facial treatment room. I always have the impression that a facial cabin located inside a retail store would be rather cramped and so I was really surprised the facial cabin at Sccube is very spacious. It is so spacious and I imagine you can fit about three beds in there but it only has one bed! The cabin is simple looking but pleasant enough. I could place my big bag on a counter top and I was happy they have a mirror and a basin, both of which are important amenities to me. However, I couldn't locate a clothes hanger anywhere and so I had to place my clothes on a basket instead. Temperature within the cabin was just right; I didn't feel too warm or too cold.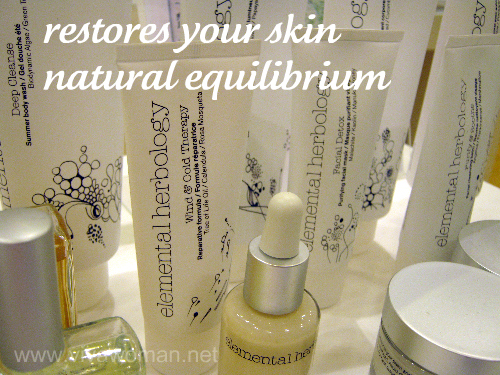 The facial
The facial I received was a 1.5 hour manual lymphatic drainage treatment using Elemental Herbology products. Its dubbed the Elemental Herbology Facial and cost S$168 per session. Elemental Herbology is a brand founded by Kristy Goodger, a veteran spa consultant in the UK and certified acupuncturist. The products are 95% natural with a few organic ingredients and they were created to help skin restore equilibrium and good health. Before the facial began, I was informed that the treatment aims to soothe and detoxify. The therapist also promised me that I would emerge with a better complexion after the treatment – specifically a glowing and radiant skin with eradication of some fine lines. So you bet I was looking forward to seeing the results!
The products used
The therapist started off with a pressure point massage using Elementary Herbology Detox Botanical Bathing Infusion to relieve tension. Next, she removed my makeup and cleansed my face with the EH Purify and Soothe Cleanser and followed on with two facial scrubs, one using the EH Facial Glow to remove surface dead cells, promote cell metabolism and improve radiance. A double cleanse followed, using the EH Cool & Clear Facial Cleanser and Flower Harmonising Mist Facial Tonic. After that, it was the manual lymphatic drainage massage using the EH Soothing Oil Free Moisturiser to detoxify and then the application of the EH Facial Detox Purifying Mask, mixed with Aloe Vera gel. There was a final cleanse before the therapist applied the EH Cell Plumping Facial Hydrator and then sunblock from a different brand. So besides the aloe vera gel, the other products used on my face were mainly from Elemental Herbology.
The beauty therapist and the treatment process
I was in good hands during the 1.5 hours as the entire facial was indeed very relaxing and soothing. I think the lovely smell of the products helped to calm my nerves as well. Christine, the beauty therapist who worked on my face, has over 20 years of experience and she worked her deft fingers on my face, neck and décolleté area, using a process she had created to get rid of toxins lodged in our lymph nodes. According to Christine, products will have a better chance of penetration into our skin if we can get rid of those toxins. I was also all ears when Christine told me that my rashes were a result of internal imbalance and that I have a "heaty" constitution. I further learnt that while my acne has cleared but there were some clogged pores within and those could emerge in time again. As a result, she did some extraction on my face, focusing more on my nose area but no steaming was involved for me although it maybe required for other skin types. Christine also explained why she needed to perform two scrubs on my face as I had expressed my concerns, especially since the texture of the first scrub felt rather rough on my skin. However, I was told that it was needed to get rid of impurities lodged within my skin but she added that it should not be a frequent treatment for thin skin like mine.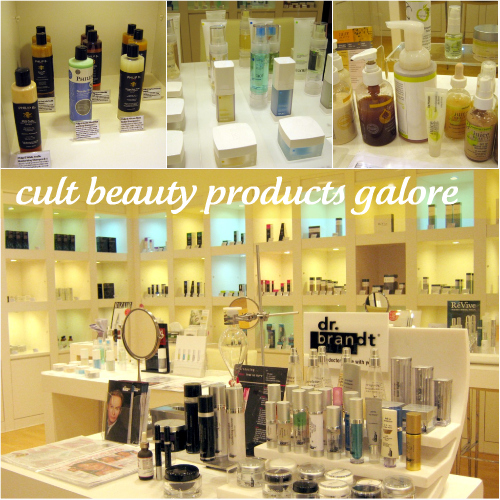 The result and after treatment service
The treatment was pretty pampering and I felt quite relaxed afterwards. Christine delivered her promise of a better complexion for me. As a whole, my skin appeared more radiant and and even my husband commented on the glow. I believe the two scrubs did work to improve my skin tone and some of my fine lines are less visible now. On top of that, I had two to three blackheads emerging a day or two after the facial and I believe those could be due to the clogged pores Christine had mentioned. However, I am still not comfortable with the first scrub and would not want to have it done on my skin again. Christine also pointed out that my current exfoliating product may not be working well for me; something I'm not too sure about. She had recommended me to get the Elemental Herbology Facial Glow but I didn't. I did end up getting a mask from the range instead.
Overview
Overall, I like the facial treatment and the results. It also helped that the beauty therapist is very knowledgeable and knew what she was doing. On top of it, her massage techniques are good although she seem to concentrate more on my neck and décolleté area, probably because of the many lymph nodes located there. I understand that the facial can be customised to each person's skin type with the choice of products. I also like the fact Sccube does not try to sell a huge package of 10 sessions to customers; instead, customers can take up a 3-session package if they wish. However, I felt that Christine was trying to sell me the Elemental Herbology products because she kept saying that it's time for me to change my products. That made me felt slightly uncomfortable but at least she wasn't pushy and she also mentioned that I needn't do a complete switch immediately. But I guess that's to be expected since Sccube is afterall, in the business of retail primarily.
Would I recommend?
Yes. The treatment is effective and Christine mentioned that this facial can last me 28 days, since skin takes that period of time to renew. The price is reasonable, considering Christine has over 20 years of experience and her massage techniques are superior. However, be prepared to fork out more to buy the products although I anticipate the selling wouldn't be too pushy. It might be good for those who are considering a change in their skin care products and want to try something that is natural and yet contains ingredients that are proven to work on our skin.
Comments