Not quite wet & wild at Sands SkyPark Infinity Pool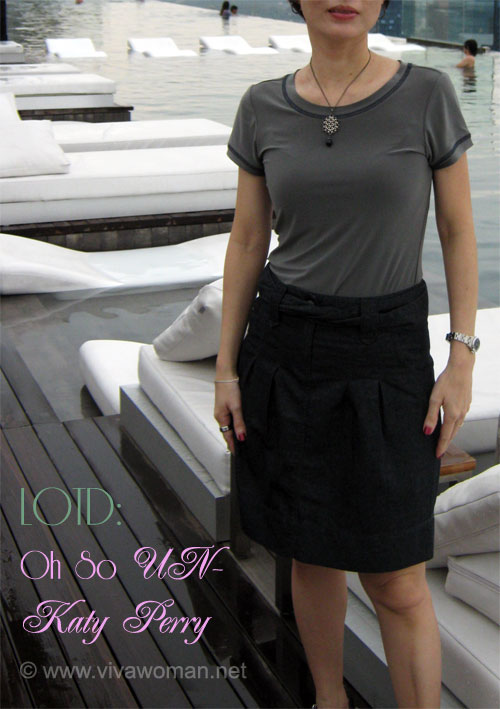 Yeah, so I was being modest. How else can I explain that instead of splashing around, I was fully attired at Marina Bay Sands' SkyPark Infinity Pool, the world's longest elevated swimming pool at 200 meter in the sky? But I wasn't at some mean pool party, and I certainly didn't have Katy Perry to inspire me to be in some pale-pink bikini. HA. And actually, this is the first time I'm wearing my blouse all tucked in after so many years!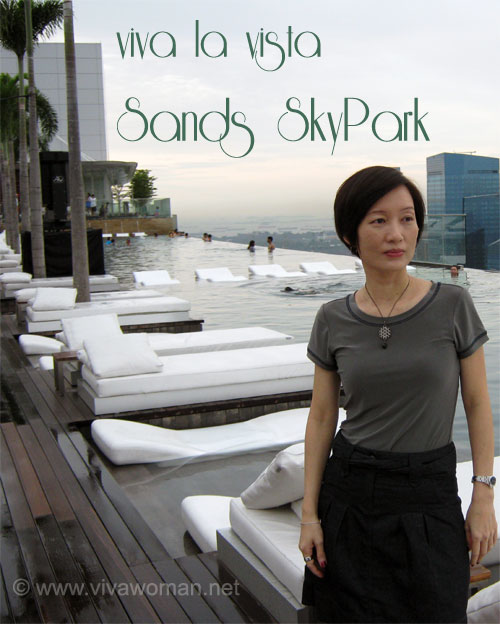 The pool was tempting all right but I just couldn't swim with my body full of rashes. TOO BAD. So the best I did was to enjoy the spectacular panorama, dip my legs in the pool, while waiting for my boys to finish their swim there. It rained a bit before we arrived so the poolside seats were all dripping wet. The air was chilly and the water felt a bit cold too.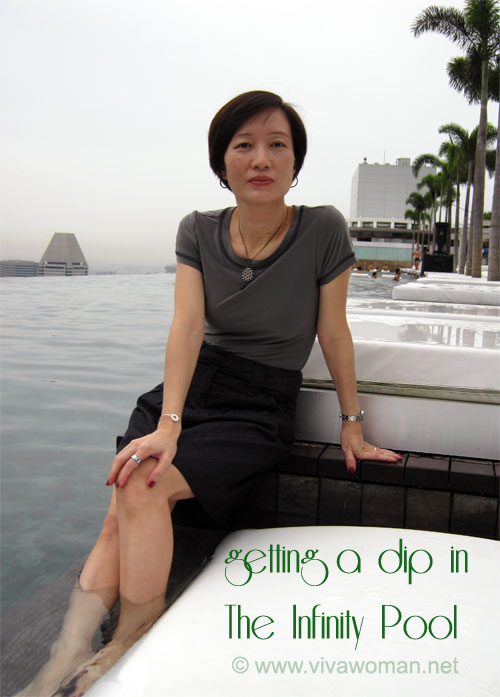 For those who don't know, the 150-meter Infinity Pool is located at the boat-shaped SkyPark perched atop the three soaring Marina Bay Sands Hotel. The SkyPark measures 12,400 square meters, has space big enough to fit three football fields and is described as "stretching longer than the Eiffel tower laid down or four and a half A380 Jumbo Jets." It is definitely one of the largest of its kind in the world in a hotel that is said to be the world's most expensive.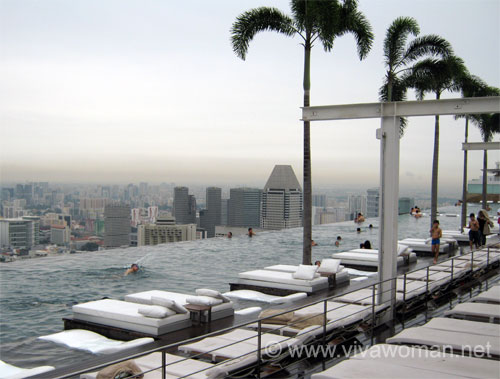 While the SkyPark is open to the public via ticket sales, the use of the pool is only available to hotel guests. We were there at the invitation of my husband's biz friend, who was staying there. Even though I couldn't swim in the pool, it was quite an experience just taking in the view.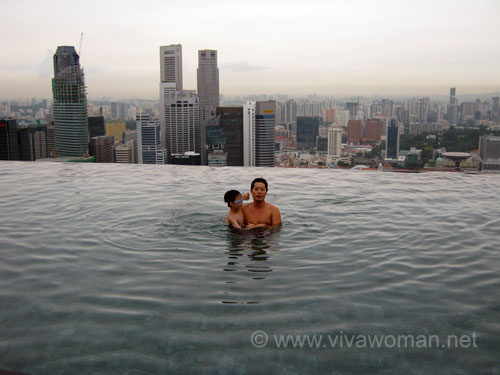 The boy was so thrilled and didn't appear afraid to venture into the pool even though he thought he would fall off the edge. It does look like it's leading to a waterfall doesn't it?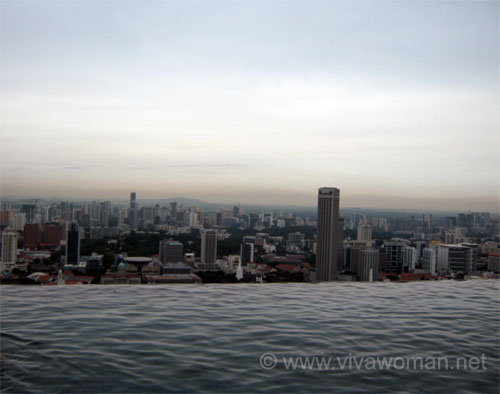 I'm not one who is fascinated by views of an urban city. So if you ask me, I'll tell you that I wouldn't pay S$20 to visit the SkyPark, especially since it doesn't come with access to the swimming pool. Visitors can only view part of the pool from the deck, which means there is no chance to venture nearer to even dip their toes in the cold water.
Comments