Review: Lavera Body SPA Wild Rose series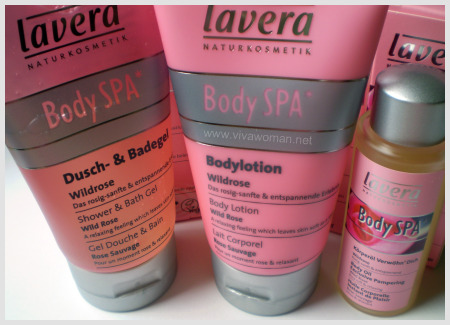 If you're into pampering yourself with lovely scented bath and body products, I would highly recommend you to try the Lavera Body SPA Wild Rose series especially with the current promotions available at Watsons and Phyto Organics. I bought mine with the two for S$21 offer at Watsons but it seems a better deal is at Phyto Organics located at Raffles Shopping Centre, because according to Wen of Happy Hotcakes, Lavera's products are being offered at three for S$21! Woot! If that's not a great offer for a certified organic brand, I don't know what is.
Made in Germany and certified organic by BDIG
First of all, Lavera Body SPA range of products are made in Germany and are certified by BDIH in Germany, which is known to be the toughest certification process anywhere in the world for making sure that products are truly natural and organic. Hence, that by itself says something about the quality of the products. Second, the Wild Rose fragrance is such a delight and scores high on the feel good factor.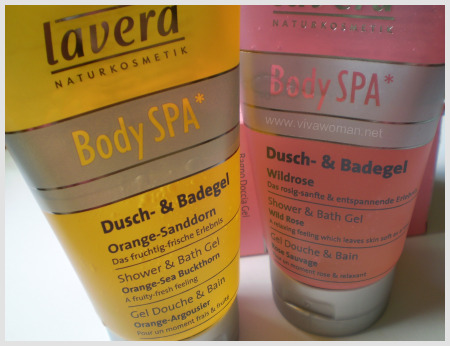 Lavera Body SPA Wild Rose Shower & Bath Gel
Compared to the Orange-Sea Buckthorn Shower & Bath Gel which is more invigorating, the Wild Rose Shower & Bath Gel is very soothing and great for calming and de-stressing. It contains Rosa Canina Flower Extract and Rosa Damascena Flower Water and the rose scent is very lovely, lingering on even after bath. The first time I used it, my husband asked me about the smell in the bedroom. This bath and shower gel is able to foam well because it contains Sodium Lauryl Sulfoacetate which is a plant derived cleansing agent and is more friendly than the harsh Sodium Lauryl Sulfate. It's definitely a treat but I'll be honest that I wouldn't want to pay the full price of S$35 for this because it would all go down the plug with the washing!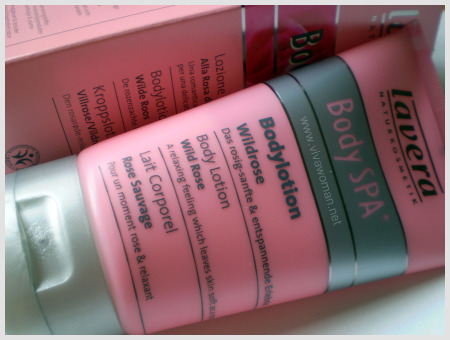 Lavera Body SPA Wild Rose Body Lotion
The Wild Rose Body Lotion has a great rose scent too and is just nice to slather on after the bath to indulge the skin and spirit further after using the Wild Rose Shower & Bath Gel. Besides Rosa Damascena Flower Water, the body lotion contains Rosa Mochata Oil and other skin soothing oils like Soybean oil, Sweet Almond Oil and Shea Butter. It's creamy in texture but isn't too rich and feels quite light when applied but definitely leaves the skin well moisturized.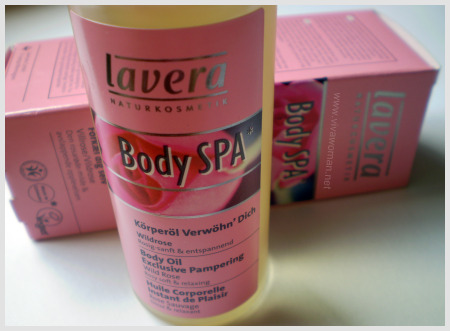 Lavera Body SPA Wild Rose Body Oil
Of the three Wild Rose products, this is my favorite! It contains Rosa Moschata oil, Jojoba oil, Sweet Almond oil and Olive oil from certified organic agriculture and is heavenly when applied on my skin. As true as its claims, this pampering body oil leaves the skin unbelievably soft and smooth. Plus the scent is just divine! I love it too much! If you're in the market for a great body massage oil or you want to up the romance factor with your partner, I highly recommend this Wild Rose Body Oil!  
Overall summary
The Lavera Body SPA Wild Rose series is a great treat for the body and the spirit.  The discounts at the various stores make this a worthwhile splurge that I would recommend trying.  Besides the Wild Rose, you can also find other scents like Lavender, Orange-Sea Buckthorn as well as Milk and Honey.
Comments