Share: what's your favorite eye cream or gel?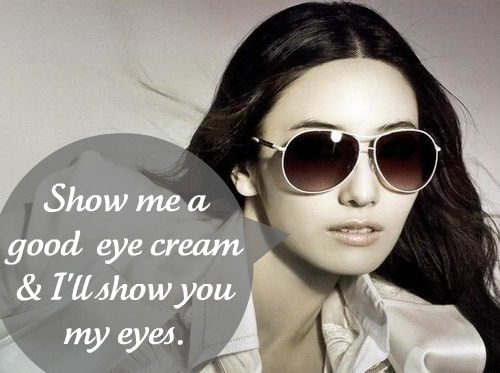 Hello VivaBellas! I need your recommendation for a good eye cream or gel. I'm currently looking for a good eye product that won't cost me an arm and a leg. I do love the Organic Apoteke Rejuvenating Eye Cream because it was quite effective for me and is reasonably priced but I can't seem to use it in the day because of how it makes my skin turn red for awhile. Others that have worked for me are too expensive and out of my budget.
I currently use the Ecobeau Eye Cream on top of my MVO Anti-Aging Oil Plus on my eye area. It's not bad in terms of moisturizing but I think I need more help there as the crow's feet and dark circles are still showing up. I've used products containing natural AHA that have softened the lines but they're so expensive to continue. Plus, I would really like to try some new products too.
So would you share with me what's your favorite eye cream or gel?
Comments