What are dark eye circles and can you prevent them?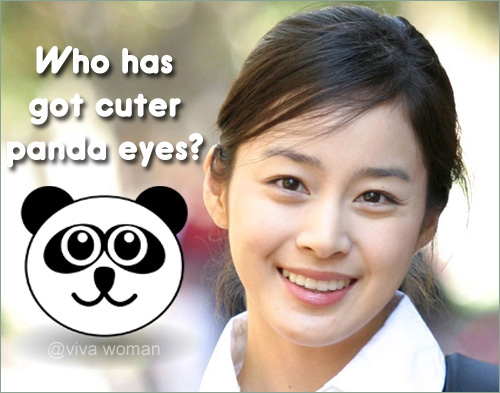 Among all the beauty concerns, ladies are most worried about their eyes looking less than optimal. After all, like the saying goes, your eyes are windows to your soul. Dark eye circles are one of the biggest concerns that bothers women, as it can make you look older and more tired than you really are. Although there are so many products over the counter specially formulated to treat dark eye circles, but the fact remains that diligently applying products to your eye area doesn't seem to work wonders. So let's take a look at what are dark eye circles really are, and if there are ways to get rid of them.
What are dark eye circles
Dark eye circles are normally right below the eye, but sometimes it can cover the whole eye socket area, depending on the cause of your dark eye circles. It is not uncommon for puffiness to accompany dark eye circles, but because puffiness is much easier to cure, the concern is not so much emphasized on that. While it's nothing serious or life threatening to see severe dark eye circles, it can cause emotional distress as dark eye circles tend to make the sufferer look constantly tired and older.
What causes them
There are a couple of reasons that attribute to dark eye circles under the eyes. It could be allergies that triggers inflammation of the sinuses, causing a nasal congestion that can dilate and darken veins around your eyes and nose. Lifestyle factors such as smoking and drinking regularly, stress that attributes to late nights, and frequent rubbing can worsen dark eye circles. Some dark eye circles are heredity, and people with darker skin such as Asians are more prone to it because of pigmentation irregularities. Sometimes the skin around the eye loses its collagen and fat and skin around it thins over time, revealing the uneven pigmentation below it, making dark eye circles even more prominent.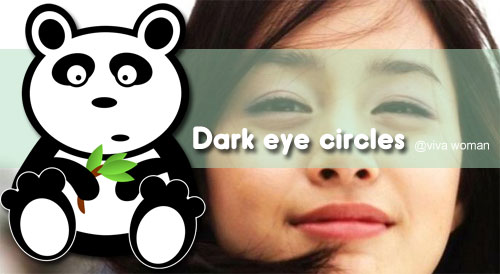 How to prevent them
Dark eye circles, though not life threatening, could sometimes be a reflection of bad dietary habits. Apart from the obvious solution of having sufficient sleep, it is important that you take in sufficient vitamins such as those listed below to further prevent them or even, if you're stricter with your eating habits, slowly eliminate them.
Vitamin K is vital for circulation of blood in veins and consuming much of it will improve your overall blood circulation, even for your dark eye circles.
Vitamin C increases renewal of collagen in the skin, which is important as well because it improves your skin in general and boosts collagen production which will aid in making your dark eye circles less obvious.
Vitamin A is responsible for skin repair of any kind, and consuming sufficient vitamin A will definitely help with the skin around your eyes. It is also mentioned that vitamin E should be taken together with vitamin A as it helps the body in regulating its usage for repairing the skin.
Natural recipes to relief dark eye circles
Apart from taking in the right vitamins your body needs to get rid of dark eye circles, you can also cut slices of cucumber and rest it on your eyes with your eyes closed when doing your regular masks. It helps in lightening your dark eye circles surprisingly effectively, although I have to add, temporarily.
Comments