All-in-one complete health and beauty supplement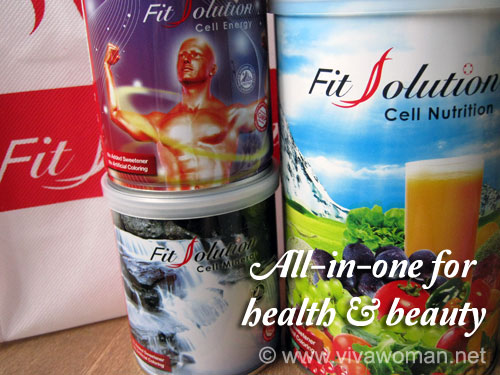 If you've been reading Viva Woman long enough, you know I'm quite a sucker for supplements. I was joking to my mom that I find myself spending more time at the supplement section than the beauty section these recent years and that's a sure sign of aging. In fact, I was trying to hunt down the alkalinizing cocktail, which is a supplement mentioned by Dr Jeanette Graf in "Stop Aging, Start Living"; it's available in the States all right but it's too expensive to ship it here. So I started looking for alternatives in the local market but nothing caught my eye until I was introduced to Fit Solution, an all-in-one supplement containing 140 trace minerals to nourish our cells.
I came to know about this product through Susan of True Beauty. The product is marketed by a company called Total Swiss and True Beauty is one of their distributors. Through the connections from Susan, I received a complimentary set for review in September and since then, I've already bought 3 more sets on my own – two for my family and one for my mom. Each set will last an individual for a month but because I am sharing it with my husband, so between the two of us, each set lasts us slightly over two weeks.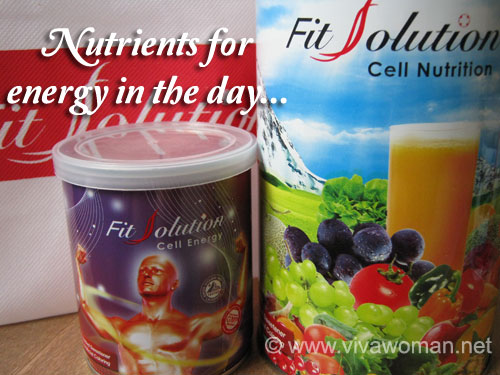 Instant absorption via oral mucous membrane
Each set of Fit Solution comprise three products – Cell Nutrition, Cell Energy and Cell Mineral. This supplement is developed by German scientists and further enhanced for Asian consumption by Total Swiss and does not contain any artificial coloring or sugar. Besides containing 140 trace minerals that will provide our bodies with complete nutritional needs, what's unique about this product is that unlike normal supplements, the nutrients are almost instantly absorbed into our cells within 5 to 10 minutes of consumption as it does not go through the duodenum (located between the stomach and the middle part of the small intestine). Hence, depending on your body's condition, you will experience some kind of warm, tingling sensation almost immediately. It also accesses the lowest energy level and repair the weakest organs in our body.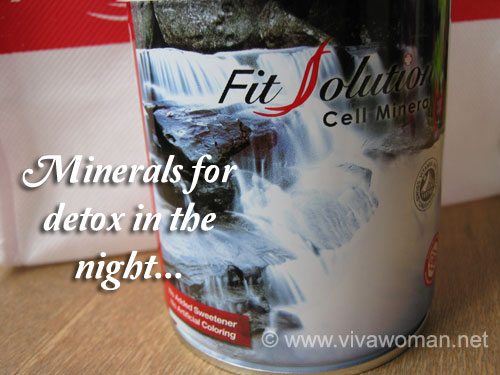 Dosage and taste
The recommended dosage is to take this supplement once a day. A mixture of Cell Nutrition and Cell Energy in 250ml of water in the morning on an empty stomach and Cell Mineral in 200ml of water in the evening before bedtime. The morning dosage is really to provide the necessary nutrients to repair and energize our body in the day and the evening dosage is really to clear away the unwanted toxins. Both mixtures are tasty – one taste like orange juice and the other like lemon juice.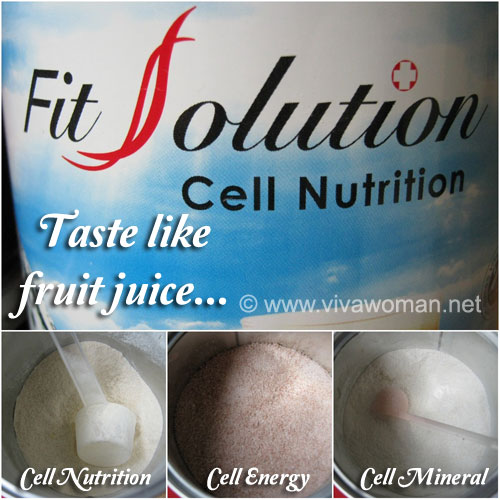 My experience
The interesting thing about this Fit Solution supplement is that it works differently for different people. Hence, the response experienced by each person will differ. When I first started drinking, I didn't feel much difference in the first two weeks of drinking this except for feeling a little lethargic but I later realized that I had made a mistake in the dosage. After I administered the correct dosage, I started experiencing the redness that others talked about – my face, neck and arms always turn red and the redness lasted about 15 minutes or so. After consuming this for over a month now, I still feel some tingling sensation whenever I drink this every morning. I was told that's due to an improved blood circulation because the Cell Energy from Fit Solution acts to improve the ability to carry oxygen molecules in the red blood cells.
Benefits for me
I was suffering from a bout of body rashes prior to taking this supplement and I noticed that the rashes started subsiding within the first two weeks. Right now, I no longer have any more rashes but I still have occasional itching especially during the night. I also noticed that I did not have any more PMS even though I've stopped taking my fish oil. In fact, I have to say that my mood was excellent and I barely had much backache when I last had my menses. My weak bladder also seem to be under better control as I don't have to make so many toilet trips in the night. In fact, I can sometimes sleep through to the morning!  Best of all, I really like the positive mood change because it was very similar to my experience after my 12th day of detox. I'll be really happy to sustain this sort of mood daily!
Benefits for those I know
Most people I know who are drinking this mentioned that their energy level has increased over time. Many also attested about the vast improvement to their PMS as well as their bowel movements. My bestie, who started drinking this about two weeks ago, saw an improvement to her feet, which were suffering from scaly dry skin. As for my husband, he saw a tremendous improvement to his sinus problem that he has been suffering since a teen. I've also been giving a bit to my son daily and I'm so happy that he no longer wakes up with a stuffy nose these days!
Testimonies from others
I've attended a few of the product talks organized by Total Swiss and some of the consumers mentioned improvement to their health condition after taking this supplement over time. A few have mentioned that they've slimmed down and some ladies even mentioned that their skin complexion has improved after taking this supplement for a period of time. I can't say if all the testimonies are for real but because this product work on the cell level and can correct our overall pH level, so I believe that those testimonies about having their psoriasis cleared are true.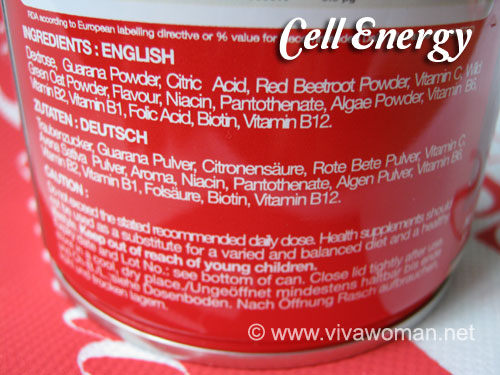 Healing crisis
However, do be aware that there is a healing crisis that one has to experience after taking this supplement. For me, I felt lethargic for about a week and my rashes actually got more itchy for a few days too. Right now, I also found two new pimples on my cheeks and that's likely due to the detox effects. I understand that the healing crisis is a necessary stage that all who are taking this supplement will go through. Hence, some people experience more bodily aches and some may even fall ill.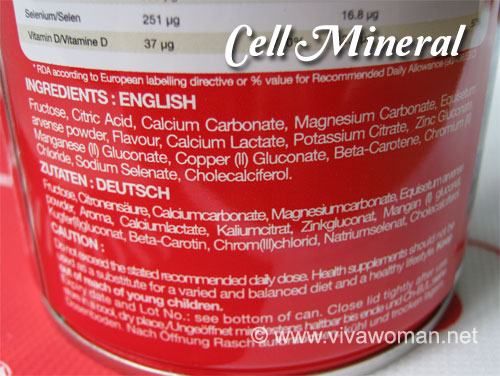 Price and availability
Fit Solution is only available via Total Swiss, which operates on an MLM distribution model. Their business philosophy is that this is a good product that can move faster via word-of-mouth marketing. Each set will last you a month and the first set cost S$274 while subsequent sets cost S$214 each once you join as a member of the company; membership is free and there are no other hidden fees. However, do note that once you join as a member, you're affiliated to the company and hence, will be able to recruit members to purchase the product if you wish. So yes, I am also now affiliated to the company as a member but I'm not actively recruiting members.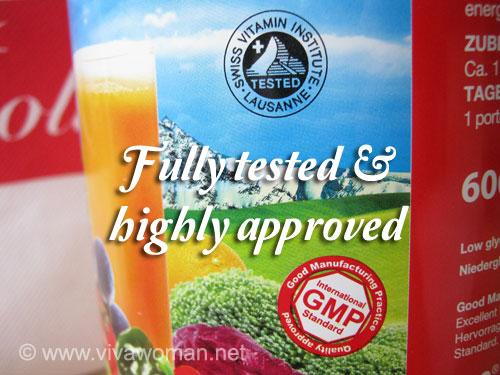 My take on this supplement
Personally, I'm more interested in what the product can do for me. While I reckon the product is expensive but I've already stopped purchasing other supplements like my vitamin C, E, zinc, multivits, calcium and even Heliocare as Fit Solution already comes with vitamin C, E, selenium and beta-cartonene and these are the necessary nutrients to protect the skin from UV radiation. The only one I still take is my probiotics but that's only because I still have a bottle of it. Once I've depleted the bottle, I'm just going to rely on the probiotics available within Fit Solution. I might repurchase fish oil later though because I think I need more EFA.
Do others need this supplement?
I know some of you are not in favor of taking supplements and that's really fine. However, because I do not have a balance diet on a daily basis, I need supplements and I like the idea that Fit Solution is an all-in-one complete supplement. In fact, after taking this, I feel less guilty that I'm not taking veggies on a daily basis. HA. But I continue to eat healthily and I am happy that I am currently feeling energetic and good every day, as opposed to feeling tired even after eight  hours of sleeping.
Where to purchase?
You can buy direct from the company at 2 Ang Mo Kio Street 65 Tel: 1800-3485463 and quote my member number S7310862 if you're buying for the first time. However note that there is no product trial nor samples given.
© www.vivawoman.net copyright notice ☺
______________________________________________________________
Comments