Are your shampoos and conditioners silicone-free?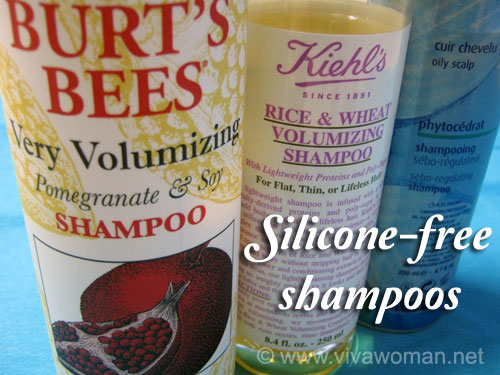 Hello VivaBellas! If you're able to get hold of your shampoo and conditioner now, can you run a quick scan to check if there are any silicones in the product? The name or names you should look for are Dimethicone, Cyclomethicone, and Phenyl Trimethicone, which are common silicone-based ingredients in hair care products. Most silicone variants feature "-methicone" in their nomenclature although there are also other less common variants, such as those listed here.
Silicones are bad for hair over time
This renewed interest in silicones is because the subject was brought up during my treatment at Phyto Hair Spa. Lots of supermarket brands of hair products contain silicones as they make the hair easier to comb, increase the fullness of the hair, or make the hair shiny and smooth. They create a short term illusion that the quality of our hair has improved. However, when used over time, silicone-based hair products coat the hair shaft and seal out moisture, possibly clogging the hair follicles. So what happens is that hair can become flat and greasy with build-up or dry and straw like with a lack of moisture. I was told that silicones are particularly bad for colored or permed hair as the hair will appear fizzy with excessive coating.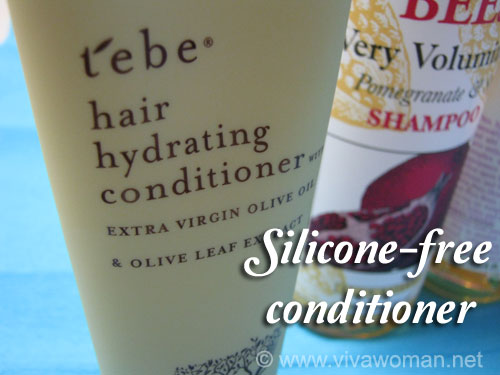 Use a clarifying shampoo
So it's really best to avoid silicone-based hair products or another way is to rotate your shampoos. Clarifying shampoos are also able to help as they're are created to remove excessive silicone buildups. A good one that I've tried and loved is EO Clarifying Shampoo.
Alternate my shampoos
Based on the scalp analysis, my scalp is pretty clean from build-up, even though I wash my hair daily and that's truly good news. I alternate my shampoos and am currently rotating between Burt's Bees Very Volumizing Shampoo and Kiehl's Rice & Wheat Volumizing Shampoo. I know Burt's Bees does not contain silicones but I wasn't sure about Kiehl's. So I checked, and from what I can see, they do not contain silicones either. But I might stop using Kiehl's for awhile and revert back to Phytocedrat. And I only use one conditioner but it also does not contain silicones.
Check your shampoos and conditioners
So are you using a shampoo or conditioner that contain silicones…maybe lots of it? Or is your hair looking dull, greasy or out of shape with your usual shampoo? If so, perhaps it's time to get another shampoo to alternate. And if you're getting a new one, try to get one that is silicone-free. By the way, silicones in skin care products are definitely bad and should be avoided as far as possible.
Comments