Martha Tilaar opens at Marina Square in S'pore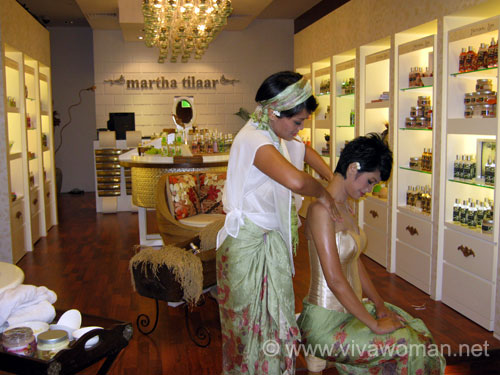 Martha Tilaar, a leading cosmetic brand from Indonesia, has opened its first international store at #02-341 in Marina Square Mall. The shop carries three range of beauty products made from Indonesia's natural ingredients and are all developed specifically for Asian skin type living in the tropics.
I was not familiar with Martha Tilaar until the media launch last week, and learnt that the company has a stronghold in Indonesia, holding 20% of the local cosmetic market with beauty schools, salons, spas, and 14 shops throughout the country. All their products are developed in Indonesia according to international standards as they are an ISO certified organization. I was even more surprised to learn that the company has 4 hectares of organic plantation and they've developed their first organic range, which has been launched first in Singapore under the brand "Sariayu Solusi".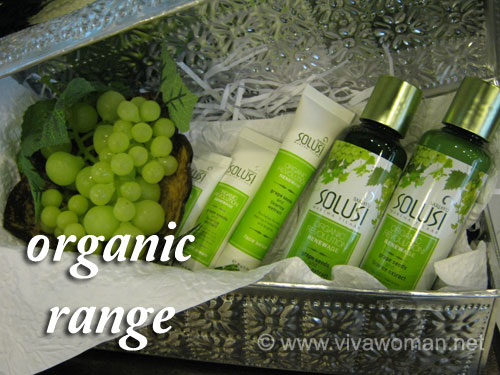 Sariayu Solusi organic range
The range, which took the company two years to develop, basically contains 100% organic grape seed oil and licorice extract and consists of cleanser, toner, face serum, night cream and eye cream. They also have foundation and in future, will release their face wash, face scrub and sun protection cream. At the moment, the brand isn't certified organic as to meet certification, the products need to contain 70% organic ingredient contents. But the company has said they are in the process of working towards obtaining certification.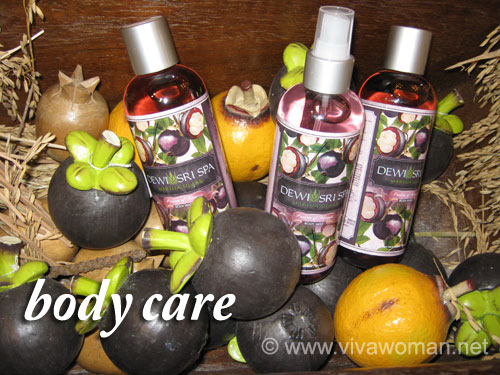 Dewi Sri Spa range – Classic Series
This comprise a wide range of home spa products such as body wash, body scrubs, massage oils, body lotions, body mask and body salt. The blend of exotic rice extract and essential oils in the formulation provide rejuvenating and whitening benefits.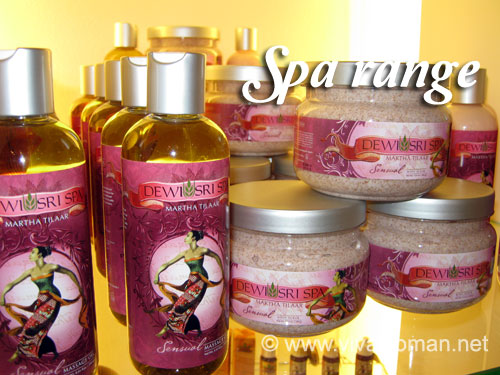 Dewi Sri Spa range – Signature Series
What's interesting about this series is that some of the ingredients used are rather unique, such as the passion of mangosteen, cucumber melon, mango, pomegranate peach, Javanese rose, white hibiscus, malikka splendor, virgin coconut oil and white tea, just to name a few.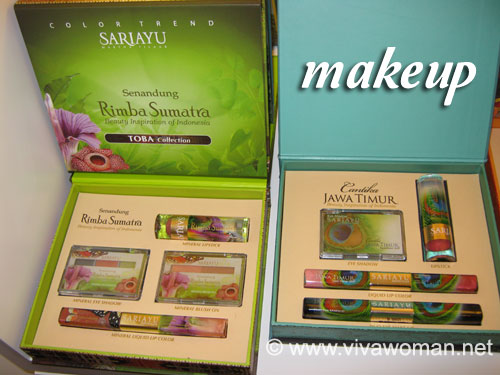 Sariayu make up range
Martha Tilaar also carries various cosmetic collections that are pre-packaged as a kit. Each box typically consists an eyeshadow, a blush, a lipstick and a lip color.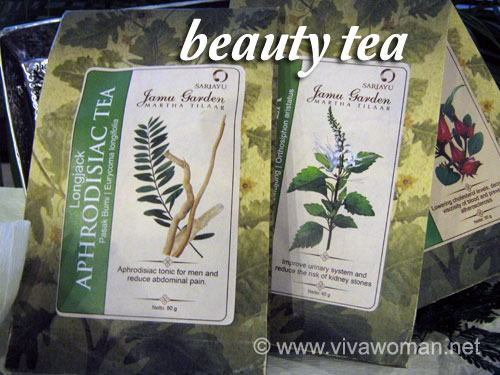 Sariayu Jamu Garden tea
The products that caught my eye was the range of herbal tea. Those of you familiar with Jamu will know that this is great for slimming. Others include detox tea, diabetic tea, antioxidant tea, diuretic tea and even aphrodisiac tea.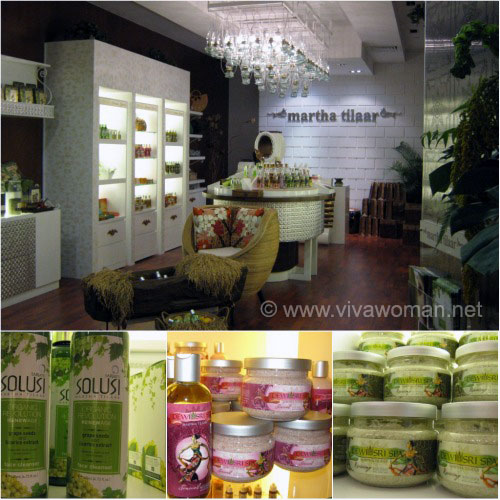 Market positioning
Although the products are positioned as being made from Indonesia's natural ingredients, they are not completely natural. I still found them to contain various chemical additives. That was why I only left the shop with two packets of tea. However, I have to concede that their prices are attractive and many of their products are under S$20, making them very affordable. I also think that those who love home spa products might find the products appealing because they smell really delicious.
Increasing presence in Asia
The Marina Square outlet is the first in Singapore. Martha Tilaar plans to add another two to three outlets in Singapore; the next shop slated to be opened is likely at Vivo City. Those outside of Singapore can also look forward to their increased presence in the region as the company has said it is also targeting to try out Malaysia, Japan, Australia, Hong Kong and Tawian markets soon.
Comments