A Tartan Tale: tartan plaid fashion finds @ Etsy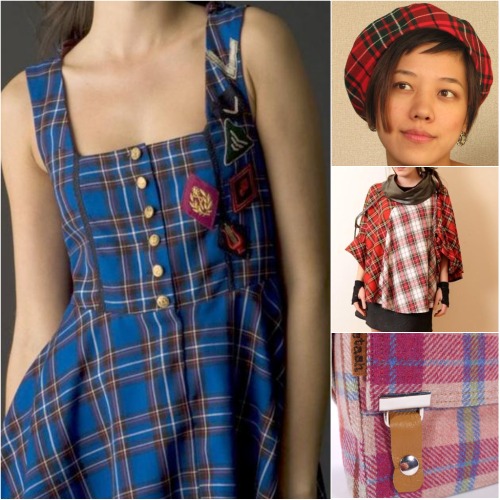 Tartan is not quite my cup of tea but inspired by the new A Tartan Tale collection from MAC, I went digging for some handmade fashion finds in tartan plaid fabrics over at Etsy. The finds are quite refreshing – at least most of them don't look like Scottish kilts.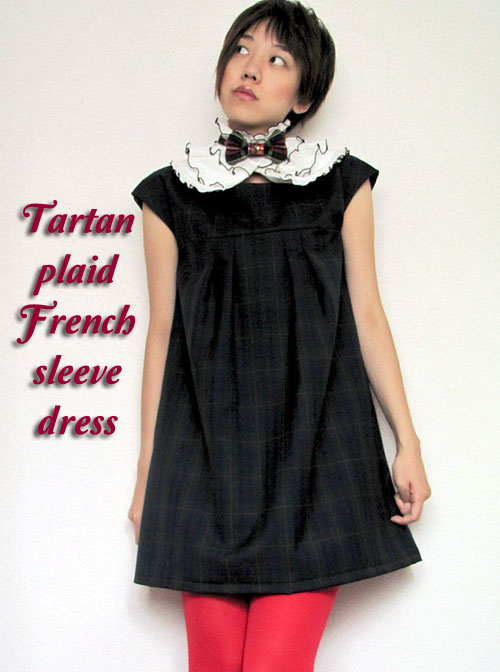 Afternoon Tea Time Dress US$75
I like this beautiful pullover french sleeve dress with tartan plaid fabric. The style is fashionable, not boring. I definitely wouldn't mind wearing this.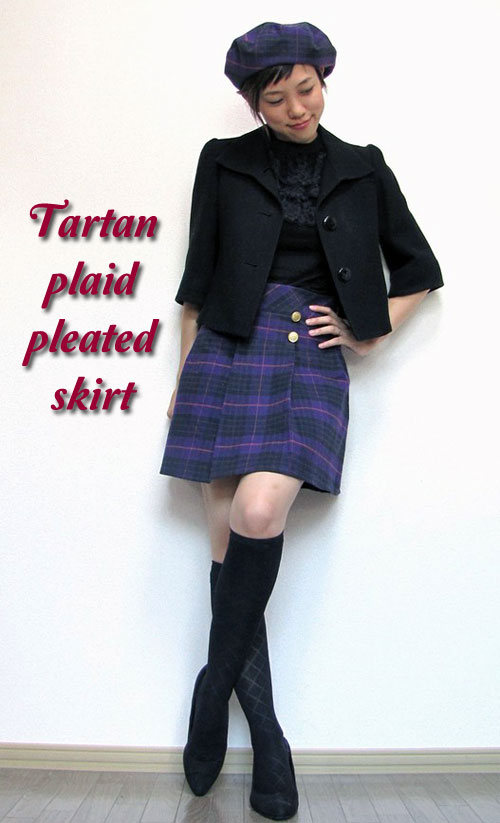 Violet Plaid Skirt US$66
Okay, I definitely can't wear this tartan plaid pleated skirt because I've got big hips. But the design is nice, and will look great on someone with smaller hips and long legs.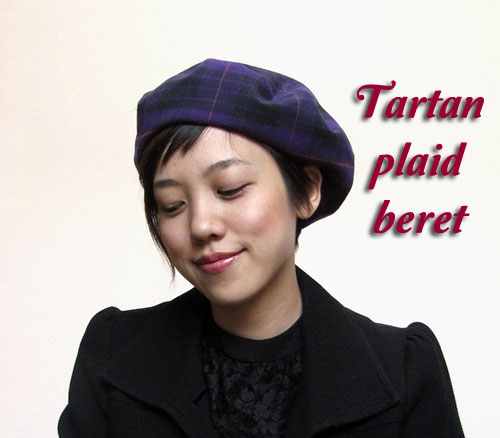 Violet Plaid Beret US$40
This is definitely cute and chic. Goes well with the matching violet plaid skirt.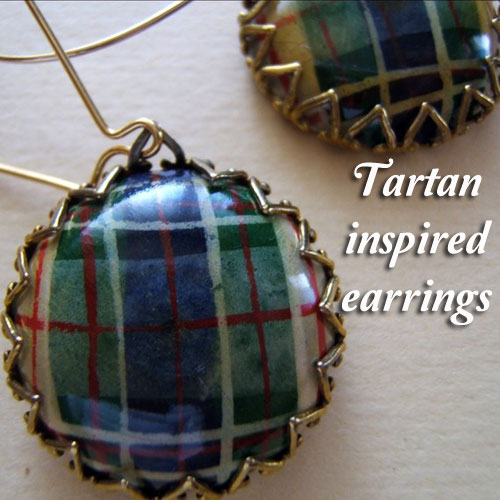 Vintage Plaid Schoolgirl Earrings US$10
And this pair of hand painted vintage cabochons set in vintage crown style brass plated settings will complete the outfit!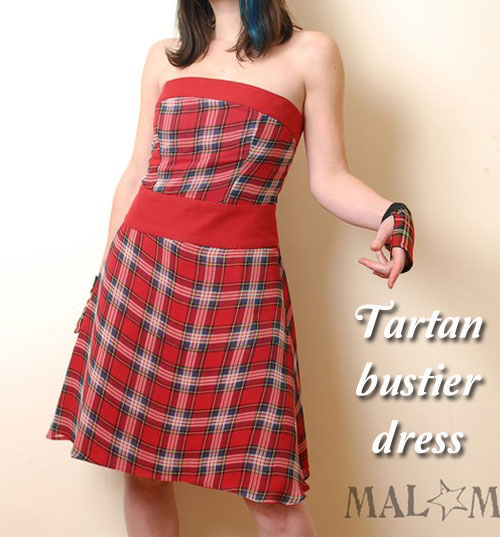 Red plaid Bustier dress US$150
This handmade fitted strapless bustier dress in red cotton and red plaid patterned mousseline screams SEXY!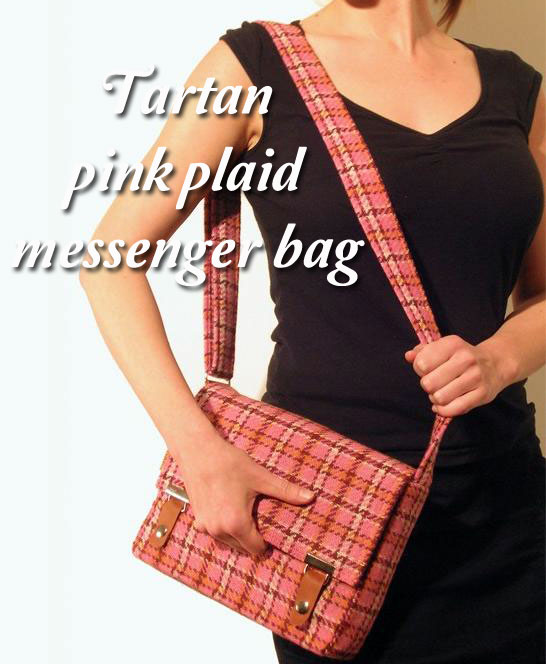 Pink plaid messenger bag US$89
Unique small messenger or shoulder bag made with pink, purple, blue, green and brown vintage wool plaid. But don't wear it with a tartan outfit please!
So is tartan your kind of thing?
© www.vivawoman.net copyright notice ☺
______________________________________________________________
Comments