Are you paraben conscious about your products?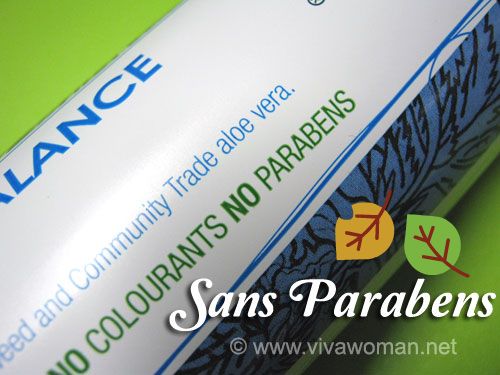 I was reading this article on 10 organic products experts would never buy and came across this comment by organic esthetician and chemist Kimberly Sayer, founder of Kimberly Sayer of London Organic Skincare: "If the product contains parabens, it is not organic. To identify parabens in an ingredient list, look for prefixes including methyl, propyl, butyl and ethyl parabens." I believe most organic skin care lovers agree with that stance and would avoid parabens like the plague. Personally, I'm happy for my natural and organic products NOT to contain parabens but I actually do not mind using a product that contain mostly natural ingredients with some parabens listed at the end of the ingredient list if I really want to try the product badly enough.
Parabens have been overly vilified
Okay, okay…I know some of you would want to hit me on the head for writing this but I do agree that parabens have been overly vilified, as pointed out by Personal Care Information Based On Scientific Facts. Parabens as preservatives used in cosmetics are very effective at keeping bacteria at bay and much have been written about them being unsafe. The natural alternatives to parabens are grapefruit seed extract, essential oils and antioxidants like vitamin E, amongst others and whilst these are always said to be safer, but they have a much shorter life span. Hence, 100% naturally formulated skin care products have a much shorter shelf life altogether. I'm also seeing potassium sorbate and sodium hdroxymethylglycinate used as preservatives but I haven't done much research about them.
Are natural preservatives truly that safe?
I've been trying a number of natural formulations using natural preservatives for some time now and I tell you that I am worried when I slather some of them on my skin after a few months. Why? I don't know if they're safe to use after awhile! Some of them change color and smell and so that's a sign that they can't be used anymore. However, others may be less obvious but it doesn't take away the fact that they may not have been properly preserved. Frankly, between product contamination and slathering a teeny bit of parabens, I'm more concerned with the former.
Preservative in the context of our tropical weather
I remember one of the suppliers of natural cosmetics telling me that he prefers to sell his products in his stores rather than online because he is concern about shipping such products due to our weather. And here, I'll like to bring out a valuable comment made by one of my regular readers, Audris, in my recent post regarding natural products:
Also, there's some debate on natural preservatives not being that suitable for our warm and humid weather. So I can understand how conventional products might work better and be safer in that regard. Like mascara…
Certainly I don't want my eyes to be contaminated and so if I were to use a mascara, I want to know that the product is safe to use and that would mean it should contain a good preservative.
Sans parabens?
My position in this is that while I prefer my naturally formulated organic products to be free from parabens, I do not mind parabens if they're listed as the last ingredients on a product. I would not avoid them like the plague. Typically, my natural/organic skin care products do not contain them. However, when it comes to purchasing naturally formulated products, I would look for a few of the natural preservatives. If there's only one listed, then I'll be quite worried and would rather give it a miss especially if the product cannot take me beyond three months of usage.
So tell me: how do you feel about naturally formulated organic cosmetics and skin care products containing parabens?
Comments