Aveda: high performance premium hair care range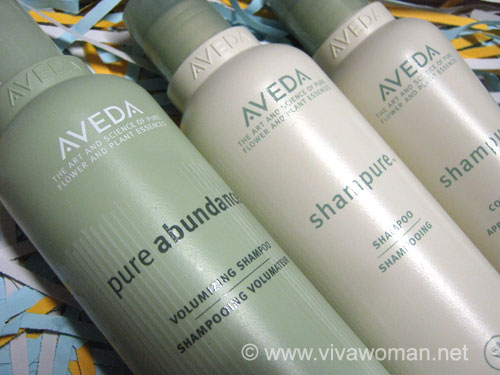 Some of you may have read my brief impression of some of the hair products in Urban last Friday and may be curious as to how the products stack up against one another. Hence, I thought I'll share a more detailed review of some of my favorites. I'll kick start with a review of the shampoos and conditioners I've used under the Aveda range because I already received some questions pertaining to them.
Aveda is based in USA and is well known for manufacturing professional plant-based hair care, skin care, and even makeup. I've come across their brand many times but haven't had a chance to try their products until now. The shampoos and conditioners I've tried aren't of 100% natural formulations but they do contain a fair mix of natural and even some organic ingredients. However, ingredients aside, they are impressive for the results they yield. In fact, I'm now using one of the sets on an almost daily basis now.
Aveda Pure Abundance Volumizing Shampoo & Volumizing Clay Conditioner
As the name imples, this range is great for lifting up fine hair and filling it out. I love this because my fine hair always look thicker and full of body and volume after using them. The shampoo uses Sodium Coco / Babassu Sulfate and Disodium Laureth Sulfosuccinate as the cleaning agents and lathers and cleanses pretty well. However, I realized that I needed to use more of the conditioner to ensure that my ends are not too drying. I'm usually reluctant to use a lot of conditioner as I get the impression that conditioners weigh down my hair but not this. In fact, the unique selling point about this kaolin clay formula conditioner is that it is actually a crucial step to adding volume to fine, limp hair! In terms of scent, I thought both products contain a slight smell of clay or maybe it's the acacia gum. But in any case, the smell is pleasant to me.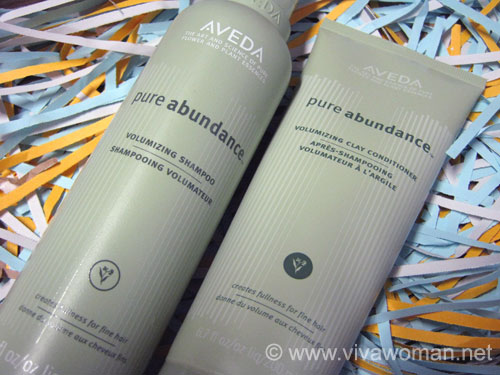 Aveda Shampure Shampoo & Conditioner
I have no idea what hair type this Shampure shampoo and conditioner is formulated for and was skeptical that it would work for my oily and fine hair because it feels too nourishing for my liking. And from what I can see, it contains some silicones, although the ingredient is quite far down the list. Upon checking, this range is said to be for gentle daily shampoo and come with Morikue protein that can cleanse and fortify any type of hair. It is also infused with one of Aveda's original aromas: a calming mix of 25 pure flower and plant essences and hence, it does smell quite delicious. This shampoo contains Ammonium Lauryl Sulfate and hence, lathers extremely well. Yet, it leaves my hair moisturised, as if I would not need a conditioner. However, even after using the conditioner, my hair was not weighed down and was surprisingly light and bouncy after blow drying.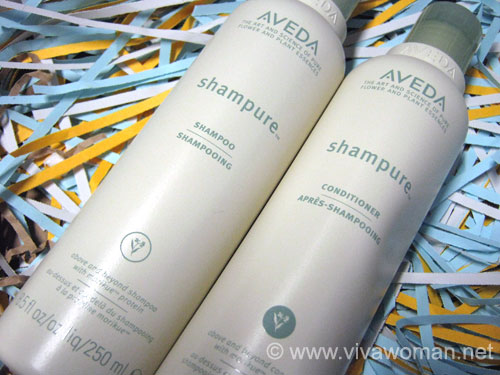 Overall summary
I like these Aveda hair care products quite a lot. However, since my hair is fine and limpy, my favorite is of course the Aveda Pure Abundance Volumizing Shampoo and Volumizing Clay Conditioner. Because these products were arranged to me for review in Urban, I have no idea how much they cost. Going by the price listed in Urban, it should be S$40.70 for each item. It's pricey, but well, that's why I say they're high performance premium hair care range. And note that in Singapore, you can only get them at Shunji Matsuo Hair Studio Tel: 6238 1522 or Urban Hair @ Marina Bay Sands Tel: 6688 7766.
Comments