Share: do you match your shampoo & conditioner?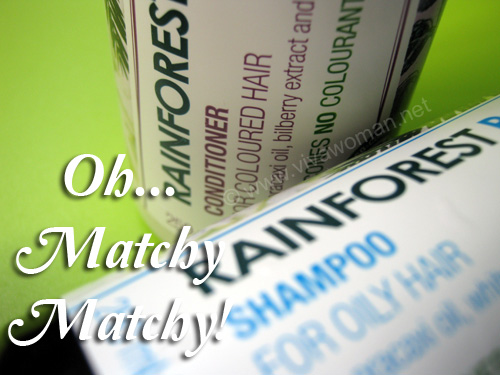 I will admit that I don't have much knowledge when it comes to hair care. Like I used to think that I didn't need to use conditioner for my short hair. Afterall, it's already pretty flat and limp and more conditioner would just weigh it down. In fact, some hair stylists tell me the same thing. So for many years, I didn't use any hair conditioner. However, with more hair coloring, I found my hair getting unmanageable without conditioner. The ends look dry and well, sometimes frizzy even.
Hair conditioner protect the cuticle scales
Later, I learnt that it is actually necessary to condition our hair because shampoos remove the bonds over the cuticle scales, or the outer layer of our hair, causing our hair to look dull and brittle over time. Hence, conditioners add a protective layer onto the cuticle scales to hold them in place to lie flat neatly. In addition, shampoos also come with different pH level – something I never really gave much thoughts to. So those with higher pH are more alkaline and can clean the hair better. However, they also strip away the natural scalp oils and extract the bonds that help hold the hair shafts together. This is why some shampoos will work great for a few days but later cause the hair to become dry and brittle – very true for shampoo formulated for oily hair.
Match or mismatch?
Anyway, I won't go into the details of proper hair care today. I really need to look into the subject to be able to discuss more. Instead, I thought I'll ask all of you who use both shampoos and conditioners if you mix and match brands or do you stick to using the same brand of products. Or perhaps you use both products from the same brand but use different formulations? Like the shampoo is for oily hair but the conditioner is for colored hair?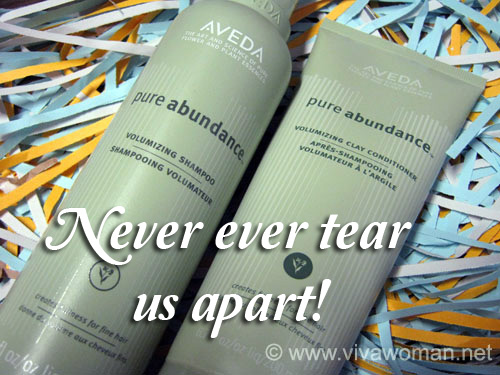 Some perform better when matched
Personally, I've always just mixed and match. This is because I use very little hair conditioner and one bottle would last me ages. So while I may try different shampoos, I don't bother to buy new conditioners. But in the course of product reviews, I realized that some conditioners actually enhance the effects of the shampoo. An example is the Aveda Pure Abundance Volumizing Clay Conditioner; when used with the Aveda Pure Abundance Volumizing Shampoo, it actually adds volume to my hair. This is true because I didn't get the same volumizing effects when I used it with another conditioner.
So how about you? Do you mix and match or do you matchy matchy?
Comments