Phenomena fashion showcase @ PARCO next NEXT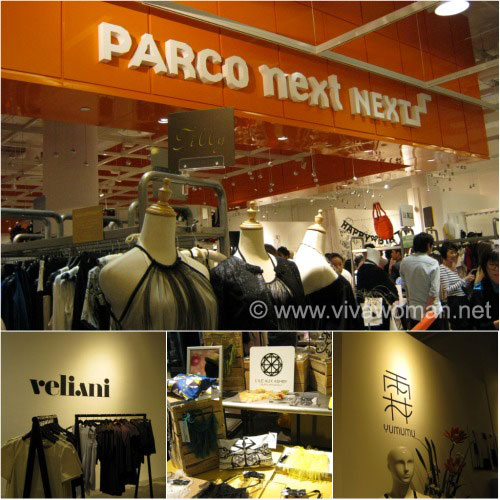 While I know there are some efforts to promote the local fashion industry, I hadn't realized that we actually have a retail platform specially created to promote designs from 24 aspiring local fashion designers until I checked out PARCO next NEXT over at PARCO Marina Bay store last evening. I'll say the concept is cool because I do like the idea of supporting local labels.
I was actually there for the Phenomena Fashion Preview but was in a rush afterwards and so didn't check out the labels properly. I should have because there was an exclusive privilege aka special discount for guests that evening. Anyway, I made a mental note to drop by soon especially since the designers have unveiled some interesting festive collections.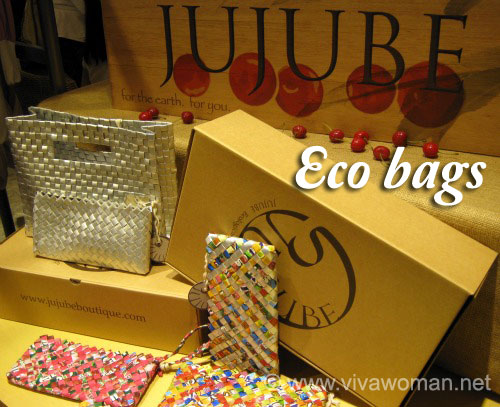 Although I was in a rush, but I noticed this particular label, JUJUBE, because of its ecological apparel design and it even has bags woven from 100% recycled beverage packaging. Looks familiar? Definitely reminds me of Ecoist!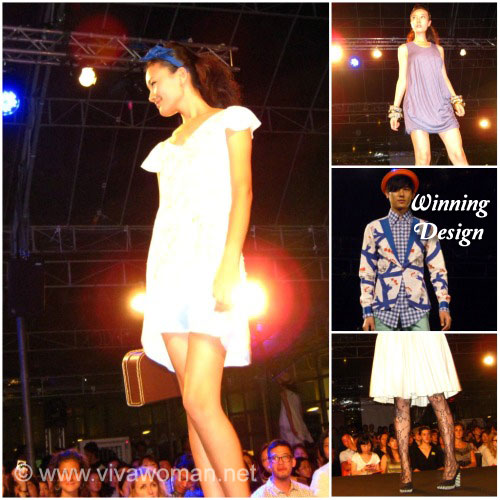 One of the highlights of the evening was the PARCO next NEXT Designer Of The Year 2010 Competition. The winner was Mun Foong who creates the A.K.A Wayward label. Her designs have a distinct flavor but unfortunately, were for men and not ladies. But I have to say the male model was quite an eye candy!
Anyway, I was wondering if any of you enjoy fashion shows? I do not mind fashion shows and am usually quite intrigued by how models strut their stuff on the runway when all eyes are on them. And because of where I was seated, my attention was also naturally drawn to their legs and I noticed that while many of them have long and slim legs, not all their legs are smooth as one of them had visible scars and marks. I really think models owe it to their profession to keep their legs looking fabulous. And speaking of legs, one model had to put up with wearing a pair of shoes that were so ill fitting for her! I think many of the guests were watching anxiously as she trotted down, wondering if she could keep those shoes on as they were obviously too large for her – like some little girl wearing her mom's shoes.
But nah, no shoes were left on the runway…she was good as she managed to keep them on even though she was obviously uncomfortable!
© www.vivawoman.net copyright notice ☺
______________________________________________________________
Comments