VivaBella Green Beauty Box Giveaway FINALE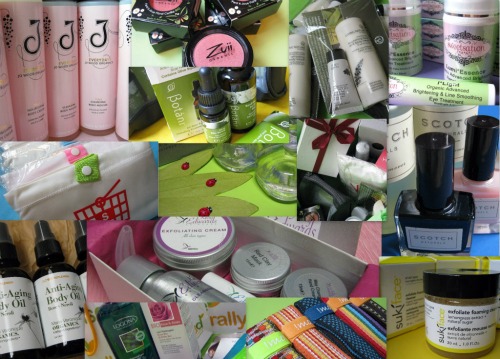 Finally, we've in the finale of the VivaBella Green Beauty Box Giveaway worth S$3000! And FIVE of you will each be getting a box packed fulled with over 20 green goodies worth S$600! This giveaway originated to kick start my Green Beauty initiative and the whole idea was to raise more awareness of natural/organic beauty and that's why the format of the giveaway was designed to get you acquainted with some of my favorite stores/brands promoting green, natural or organic products. To find out how to win one of the five boxes for yourself and what you'll be winning, read on!
How to enter this finale
Those who participated right at the beginning will find it easy because they have little to catch up now. For those who haven't been participating, this is your last chance to catch up! I will be closing the giveaway on Thursday, 22 December 2011 at 12 midnight Singapore time. After you have gone round to comment on as many of my Green Beauty posts in this section, come back here and tell me in the comments section which country you're from. Make sure you input the same name you've been using for all your comments in this giveaway. This will help me select four local winners and one international winner. And that's it! I will be announcing results latest on 24 December 2011 on my Facebook page – so remember to check it there!
Here are the products you will be winning: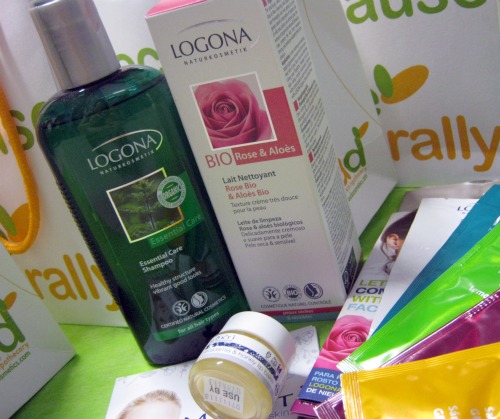 From Bud Cosmetics:
Mukti Lip Balm
Logona Rose Cleansing Milk
Logona Nettles Shampoo
Logona Organic Rose Hydrating Mask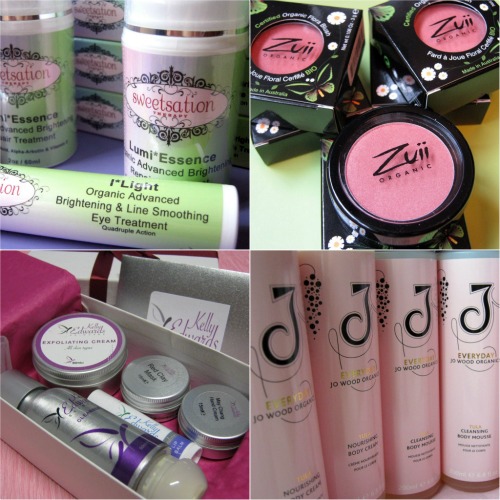 From Sweetsation Therapy:
Lumi*Essence Brightening Treatment and I*Light eye cream
From Kelly Edwards:
Cleanser, Exfoliating Cream, Balancing Moisturiser, Red Clay Mask, May Chang Hand Cream, and Mandarin Lip Balm
From Zuii Organic:
Grapefruit Blush
From NatureLOVA:
Jo Wood Organics Tula Cleansing Body Mousse or Body Cream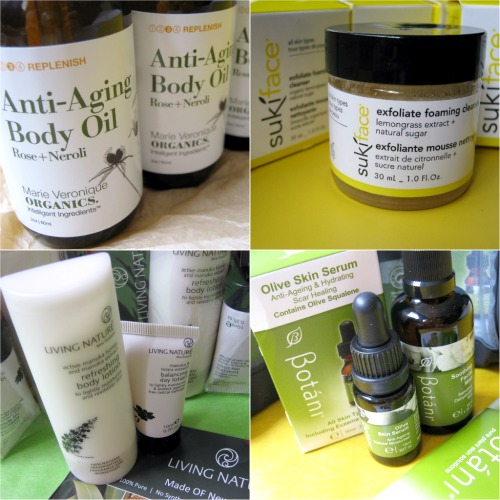 From Botani:
Olive Skin Serum and Soothing Facial Mist
From Marie Veronique Organics:
Anti-Aging Body Oil
From Pure Tincture:
Suki Exfoliating Foaming Cleanser
From Living Nature:
Nourishing Hand & Body Cream and Balancing Day Lotion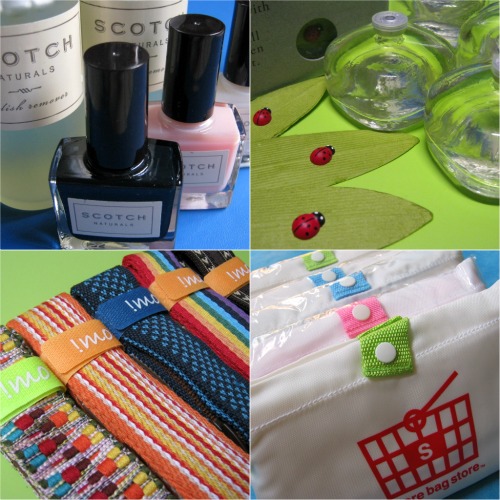 From Scotch Naturals:
Nail Polishes
From Mrnmrsfab.com:
Store Bag Store eco-friendly bag
From iMO Straps:
Handmade Camera Straps
From 365 Days:
Lady Bug Diffuser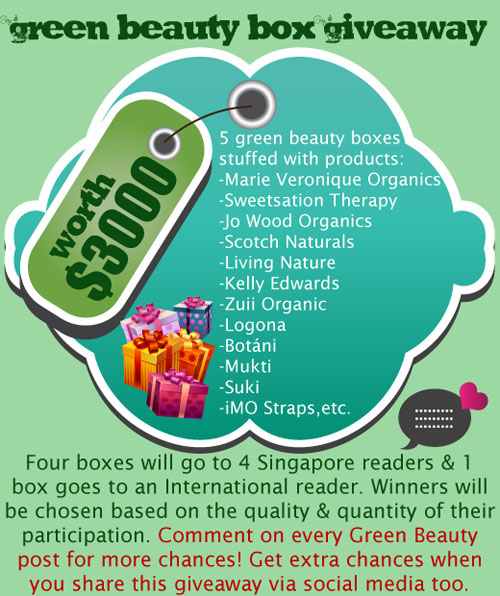 ABSOLUTELY YOUR LAST CHANCE! So go visit Viva Woman Green Beauty to participate! Remember to come back to this post to tell me which country you're from!
Comments