Lenovo What's Your Idea of Fun Giveaway Series 1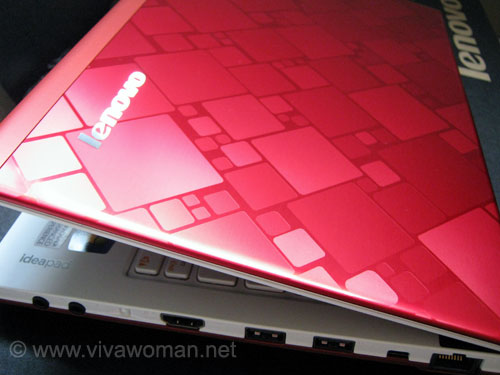 Isn't this red Lenovo U160 Ideapad just too beautiful? The red reminds me of Rudolph the Red-Nosed Reindeer – all bright and shiny – especially when lights are shone on it! Well, this thin and light mini notebook with an 11.6" LED HD widescreen display measures 290 x 22.5 x 190 mm and is absolutely slim enough to fit into your handbag! It won't be retailing in Singapore but guess what? ONE OF YOU IS GOING TO RECEIVE THIS AS A GIFT THIS CHRISTMAS! Do I hear shouts of YAY already?
Joint collaboration with Lenovo
This is a joint collaboration between Lenovo and Viva Woman as part of Lenovo's "What's Your Idea of Fun" campaign. As the title of this entry indicates, this is a series and that means, there is more than one prize! Some of the prizes are exclusively designed for Viva Woman readers and the grand prize to the series is this beautiful, red hot looking Lenovo U160. In fact, the notebook is already with me. *BIG GRIN with teeth and lines around the eyes showing* If you want this beautiful Lenovo U160 for keeps, then you need to follow this giveaway series REAL CLOSE.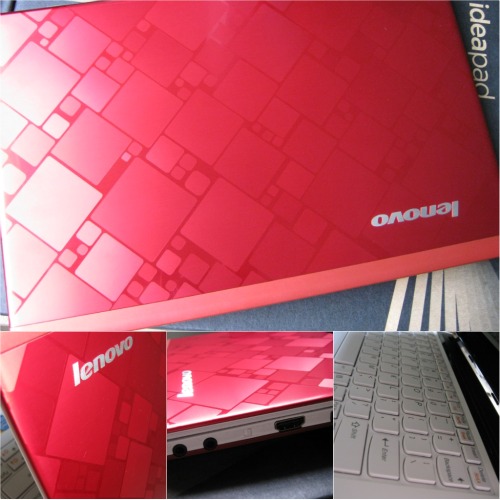 Lenovo "What's Your Idea Of Fun" campaign
This is a global campaign designed by Lenovo to make computing all fun and enjoyable. In fact, you can learn more about Lenovo's line of computers and laptops on the What's Your Idea of Fun website. Today, I'm giving away 20 bag hangers just for Viva Woman readers! Read the guidelines to enter the giveaway below but for a start, you may like to LIKE both the Lenovo and Viva Woman Facebook pages because this is going to give you more chances to win the Lenovo U160 later! I will also be dropping hints regarding the final giveaway on my Facebook page. So start clicking on the Like Buttons below now!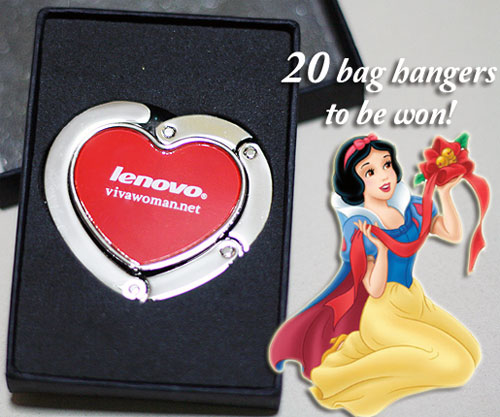 Viva Woman and Lenovo Bag Hangers Giveaway
For this week, 20 of you are going to receive one bag hanger you see here. Since we've had a blast with my fairy tale posts, I thought it'll be fun to carry on with that theme for this series of giveaways. So to enter in this giveaway, just tell me in the comments section:
Who is your favorite fairy tale character and how do you think he or she should have fun this X'mas?
Guidelines to note – this is open to Singapore readers only and each Singapore-based reader is allowed one entry only. Please provide your name and valid email address. The giveaway will be opened till 12 midnight SST on 9 December and winners will be selected and notified via email. Results will be posted on my Facebook page.
Enter now for more chances later
Because this giveaway is a series and that means, all participants in today's giveaway will receive additional chances to win the grand prize of Lenovo U160 Ideapad. *wink* Just make sure you enter using the same name and email address for all the series!
HAVE FUN!
© www.vivawoman.net copyright notice ☺
______________________________________________________________
Comments