I'm Changing The Rules: No More Blogging For Free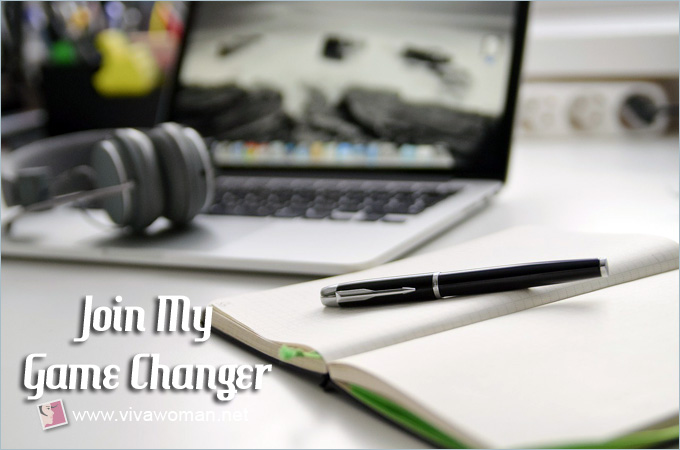 I'll like to announce a new initiative over at Viva Woman today—one that broaches on the sensitive topic of money. This is definitely not just an aesthetic change, an identity revamp or some trite marketing idea. Rather, this is a game changer that has the capacity to impact some lives.
Before I reveal the specifics of my new initiative, I need you to know that even though this is a non-beauty post, it'll mean so much to me if you'll stay on to read my motivations behind this new initiative and perhaps take some time to consider how you might want to join me.
My blogging struggle: to review products for fee or for free
For a few years now, I've been struggling with the idea of reviewing products for free. Maybe this confession comes across as obnoxious and some of you are probably thinking, "Well, don't you get free products in return? Isn't that good enough? So what's your problem?"
Well, part of my problem is in the amount of time I spend in taking pictures, testing out products, looking up and analyzing the ingredient lists and crafting lengthy, unbiased reviews. But my bigger issue lies in how my blog is viewed as a free gateway to boost sales and revenue.
No matter how you argue, there is no way to deny that companies and brands are utilizing blogs to navigate the waters of the new media in order to increase their online presence, heighten awareness, build trust with consumers and ultimately, increase sales.
I don't think I'm being delusional when I say that my blog has helped some businesses in increased brand awareness or actualized sales. That's why I'm grateful to those that recognize the potential ROI from a blog and are willing to work on advertorials with me.
But not every company or brand wants to compensate. For this group, paying bloggers money is almost illicit. Yet, many of them have the budget to engage PR agencies or social media networks for a blogger outreach program in exchange for free blog posts. Is that fair?
I'll tell you upfront that I feel shortchanged—especially when I am sent a tiny sample and then expected to write an entire essay on it complete with links and all. Or when I'm required to take time off to travel to a remote area out of my own pocket just to check out a new product.
On the other hand, I'm also leery of accepting review fee for a product when it's not an advertorial. You can tell me that bloggers should be paid for their time but my concern is, how do you maintain editorial independence? Your objectivity would be questioned and it's a fine line to toe.
So for awhile, I worked on a contribution model on an adhoc basis—companies who approach me for a review are requested to contribute to a month of my hosting fees. I had it stated in my disclosure policy and I'd also qualified that this is not a product review fee and hence, has no bearing on the outcome of my product review. All product reviews are subjected to editorial guidelines and will continue to remain unbiased and independent.
However, I haven't been entirely happy with that model because not everyone bothers to understand the difference between a contribution concept and a review fee. Those who objected obviously did not see how an additional product review increases the load on my hosting or how such an arrangement helps me to sieve out unscrupulous brands that are trying to take me or my readers for a ride.
I don't blame them; the blogosphere is afterall still a new unchartered territory where rules are being written and re-written. But because of this struggle, I haven't been inclined to accept products for review. To put it plainly, I am not keen to review products for free. You can say I'm mercenary but my point is, I do need a motivation. Why am I blogging and what am I blogging for?
New initiative: fund raising for A21
So to motivate myself, I'm introducing a new initiative at Viva Woman. With immediate effect, every company that approaches Viva Woman for a review is required to sow at least US$75 to my fundraising into A21, a non-profit anti-human trafficking organization. I settled on this amount which I consider reasonable and again, I like to reiterate that this is not a review fee and all reviews will remain independent and unbiased.
For companies that choose to support me by way of taking up an advertorial, I will donate US$50 on your behalf (those signed on after 1 April 2015 only).
If your products were featured on Viva Woman before or if you've collaborated with me in any way in the past, you are most welcome to support this worthy cause by donating any amount you wish.
Finally, if you're my regular reader, you are also welcome to support my cause with any amount of your choice.
Be assured that every dollar donated goes direct to A21 as you can see from my fund raising page. None of the money will go to me.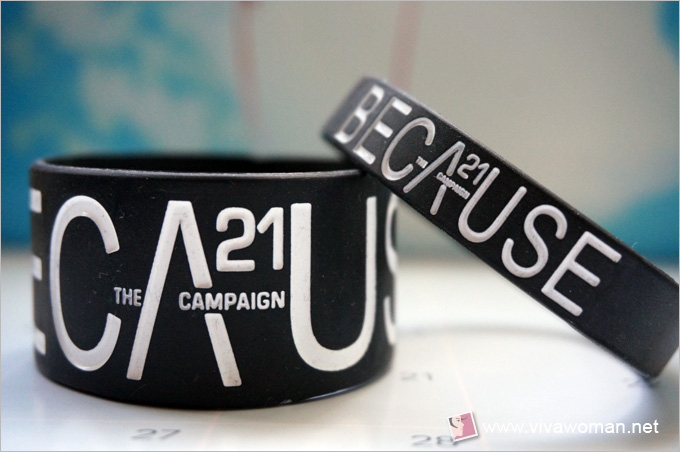 Why support anti-human trafficking?
So of all the causes out there, why did I pick one that champions against human trafficking?
I knew little about human trafficking—the little I know was mostly from the representation in movies. But I had the opportunity to learn firsthand about the illegal trade of human beings when Phil Hyldgaard, one of the most prominent anti-human trafficking NGO leaders in Greece, visited our office last year.
The statistics presented were appalling: human trafficking is the world's second largest global organized crime with an estimated 27 million in bondage across the globe (yes, even in Singapore). This is your modern-day slavery where women, children and even boys are being exploited for manual and sexual labor against their will.
What also spoke to me was that women, in particular, are highly susceptible to the deceptions of traffickers promising decent employment in another country. Because of their lack of financial securities, some of these women even accept offers they know are linked with the sex industry due to the belief that "it cannot be worse than their present lives."
All the victims have a story—a story of how they began their journey with the hope of a better life but only to find themselves ensnared in a labyrinth of sex labor. What you see in the movies about how young girls are deceived into prostitution to feed their "boyfriends" are for real. All of them live with dread and fear because the human traffickers not only threaten their lives but that of their family members as well.
What is the A21 campaign?
The A21 Campaign was founded in 2008 by Christine Caine, an Australian pastor, activist, evangelist, and international speaker, with the aim to rescue, restore and rebuild lives of human trafficked victims.
Here is something said by A21 that caught my eye: "When confronted with the horrific statistics surrounding human trafficking, it is easy to agree on the fact that 'someone should do something.' The A21 Campaign was born when the decision was made to raise our hand, and be that 'someone.' It was a decision of ordinary people who decided to take responsibility regarding the issue of human trafficking."
Simply put, A21 exists to abolish injustice in the 21st century through a comprehensive system achieving preventative measures to help potential victims evade trafficking, victim protection through their shelters and aftercare program, prosecution of violators, and strategic partnerships.
Obviously, all these programs and systems require finances in the practical sense and hence, A21 is set up for fund raising, whether through individuals or like in this instance, a fund raising initiative. I like the idea that I only have to rally support and actual donations go direct to them. That to me is both transparent and hassle-free.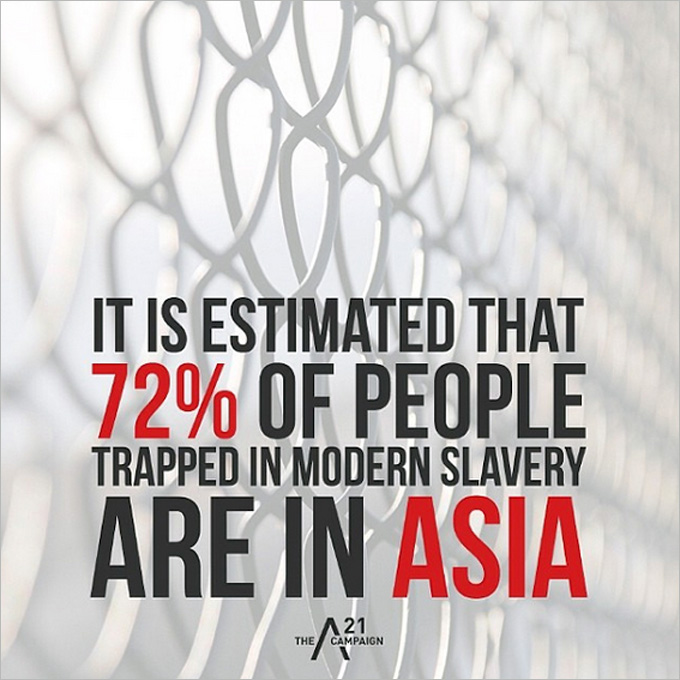 Join me to make a difference
I love blogging and it is a big hobby for me but I'm frustrated at how it has been pigeonholed as a self-serving activity, mostly due to my inertia.
I won't deny that I began blogging with selfish motives but in the last few years, I wanted my efforts in blogging to make a difference to what's outside of my life, apart from just influencing readers' buying decisions.
I wanted my blog to be more than just about me or for me; I wanted it to be a blessing to others and right now, I'm so happy to have found a meaningful cause that I can support through my blogging. This gives me a fresh impetus to blog and it motivates me to continue for the longer haul.
So I hope that you will support my new initiative, whether you are a company or a reader. The whole idea of abolishing human trafficking may sound all too grandiose but I assure you that it is not. This is a life-changing campaign to fight injustice. A21 cannot do this alone but together, we can change one life at a time by whatever little we give.
Go here to check out my A21 fund raising page. You can give your gift of love via Visa and Mastercard credit card with or without a self-serving account.
No one can do everything, but everyone can do something. Be blessed knowing that every dollar you donate is vital to changing one life at a time!
Comments