Share: are you sold by 'magic' beauty products?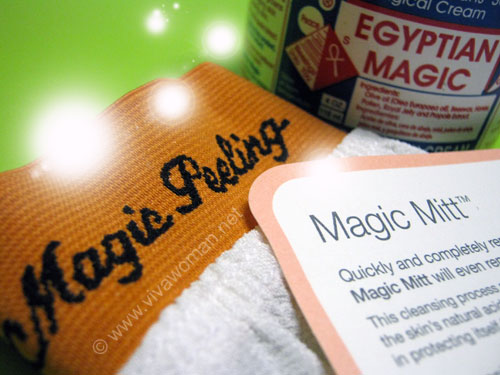 Magic Cream. Magic Elixir. Magic Skin Care. Magic Facial. And Magic What Nots. The word 'magic' seems quite common in the cosmetic industry. I've come across a couple of products using this word as a prefix and I wonder if these products generally do well. I mean, the word does conjur images of miraculous performance and instant results doesn't it? Or is it abracadabra and then poof?
Marketing gimmick?
I agree that products using the word 'magic' as a prefix do draw some attention; at least I do pick up such products to check them out and some times even purchase them if the sucker in me is strong that moment. However, I always wonder why companies want to coin their products with the prefix 'magic'. It's too gimmicky to me and most of the time, such products actually raise both the skeptical antenna in me and my expectations of the product.
Magic products I have tried
Granted, there are products that work like magic but these are few and far between – I haven't come across one that worked magic for me so far. For example, I was so excited when I first purchased the Egyptian Magic Cream but I have still have three quarters of the cream in the container unused. It didn't do much for me, although it works magic for my son. So calling something 'Magic XX' is not a good marketing positioning in my opinion. In fact, people can become exceptionally critical of products coined as such and the strategy can backfire.
Share your views!
So what about you? Are you drawn to products that bears the prefix 'magic' in their names? Do you find yourself wanting to check the products out? And do they fulfill your expectations or disappoint you most of the time? What are those that have worked for you?
© www.vivawoman.net copyright notice ☺
______________________________________________________________
Comments