Share: do you decant your beauty products?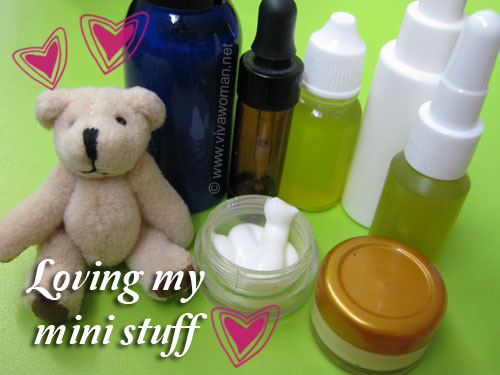 I know most people probably decant their beauty products into smaller bottles or jars when they travel. But other than for traveling purposes, do you decant your skin care products into smaller containers for daily usage? I do that a lot with the DIY ingredients because I usually like to keep them as fresh as possible so I usually decant my hydrosols or aloe vera for example, into smaller bottles while the big jars stay into the fridge. I also like to decant some of the essential oils I get from Garden of Wisdom into smaller bottles for convenience.
Decanting from open jars
As for my creams, I usually leave them in the original bottles unless they come in an open jar. Open jars aren't the best of packaging when it comes to preserving the quality of a product and so to retain as much of the potency of the product as possible, I'll decant some of the product into a smaller jar for daily usage. It's a bit of a chore really and so I usually avoid purchasing products in open jars unless they are just masks that I use once or twice a week.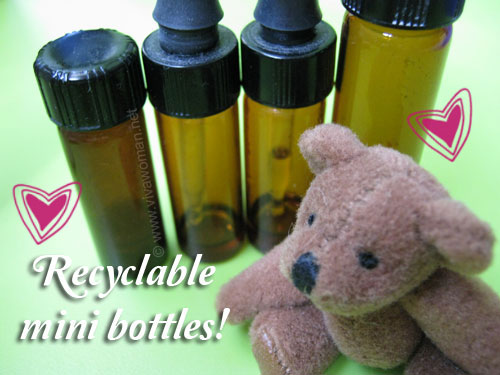 Where to get small empty containers
For decanting purposes, I sometimes purchase emtpy bottles. You can get them easily such as at Watsons, Sasa and Muji. I also like to recycle those small sample bottles and in the past, I'll take home the toiletries from the hotels as those come in sizes just are great for decanting purposes. My current favorites are these empty bottles that I receive as samples from Marie Veronique Organics, which I find them rather useful to decant my oils. I also like those small containers used by Everyday Minerals for their samples as those are great for decanting creams or even lotions.
So what about you? Are you in the habit of decanting your skin care products or even your makeup? What do you decant?
Comments