DIY Beauty: vinegar + aspirin for back acne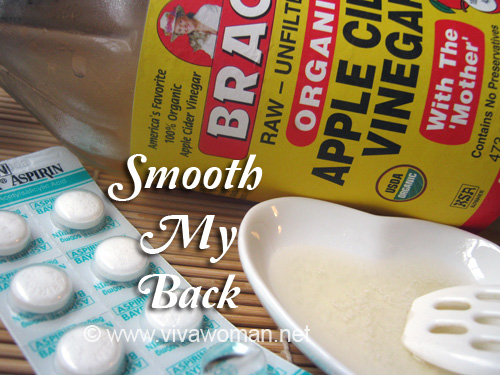 Okay now everyone, pinch your nose and read this if you have back acne! I've got a simple remedy for you to use at home that works but is totally unpleasant for the nose. Well, unless of course you're a great fan of vinegar!
Salicylic acid & Alpha-Hydroxy Acid
I wish someone told me this when I was a teen because I used to have pretty bad back acne. It was so bad at one stage that I would make sure that my back was fully covered and I would avoid going swimming. I mean, spotted backs are unsightly! Well, I'm way over that adolescent phase and my back is pretty clear now but sometime ago, I had a couple of back acne and I remember reading about using vinegar. Anyway, this remedy can be used on the face for acne too for both the vinegar and the aspirin will help to slough off the old skin. In fact, this is almost your equivalent of a self-made anti-acne product because aspirins are are acetyl derivative of salicylic acid while apple cider vinegar contains AHA or alpha-hydroxy acid. But I didn't use it on mine though because I think putting both together on my skin might be too harsh. And I wouldn't recommend this on sensitive skin types for sure.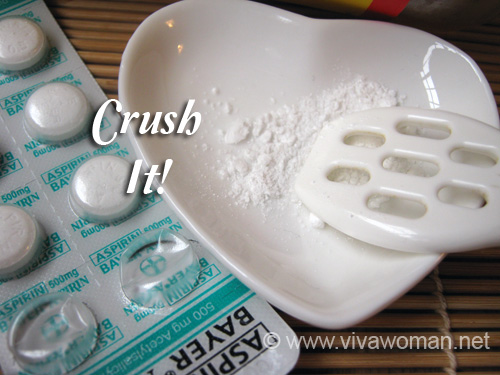 Easy peasy recipe
Okay, this is an easy recipe. All you need are aspirins, which are readily available from the pharmacies or drugstores. Next you need apple cider vinegar, preferably of organic grade. I use that from Bragg. And then there's distill water, or just water since it's only for the back. So the exact recipe is:
– one aspirin, crushed.
– one capful of apple cider vinegar
– one capful of water
(I use the cap from the vinegar bottle for measurement – double or triple the dosage if your affected area is large.)
Mix them all and use a cotton pad or ball to dip into the solution to apply to your affected area. If you back is full of acne, then you probably need some extra help there. The texture is a bit gritty due to the aspirin but it's still easy to apply. I typically apply after bathing, leave on for 20 to 30 minutes and then wash off or wipe off later.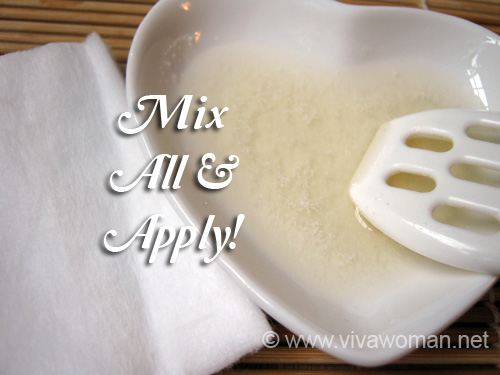 Use as an exfoliator
As my back acne wasn't severe, I only used this a couple of times in a week. The small acne dried up very quickly and were sloughed off when I bathed and the bigger ones subsided and subsequently, sort of disappeared perhaps as I couldn't feel them anymore. I guess if you want to maintain a smooth back, you can probably use this recipe like an exfoliator for your back. But I can't guarantee that your hands will be long enough to reach. (~_#k8SjZc9Dxk)
Comments