Herbal bath tea soak for the weary shoppers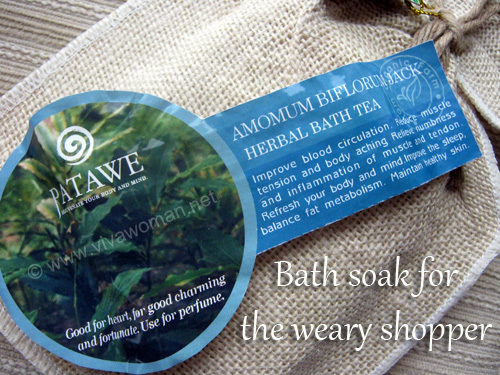 After two days of shopathon, which essentially comprise walking and more walking, we are both pretty worn out. We took time for some foot reflexology to soothe our aching feet and also decided to head back to the hotel earlier to unwind. The hotel that was booked for us comes with a huge bath tub and it will be a waste if we do not indulge in it. In fact, to pamper ourselves more, we grabbed some herbal bath tea soak at the Chatuchak Weekend Market.
There were a few varieties to pick from and I got two for myself. Apparently, these come mixed with a number of herbs that are said to improve blood circulation, reduce muscle tension and body aching. Additionally, they also serve to relieve numbness and inflammation of muscles and tendons. But I guess what they really do is to refresh our body and mind.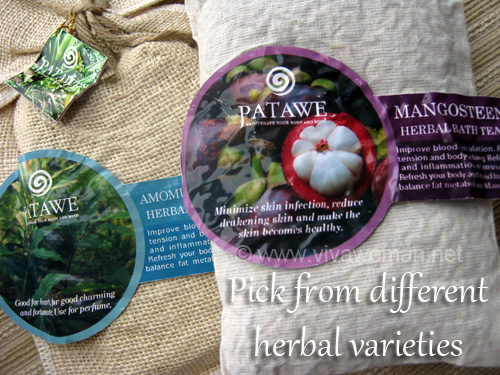 As I'm writing this, my bestie has finished her bath soak and she testified that it is pretty refreshing. So I'm going to keep this short so that I can hit the bath tub soon for the water is being filled for me as I'm typing this. I really like the herbal scent; I find it therapeutic.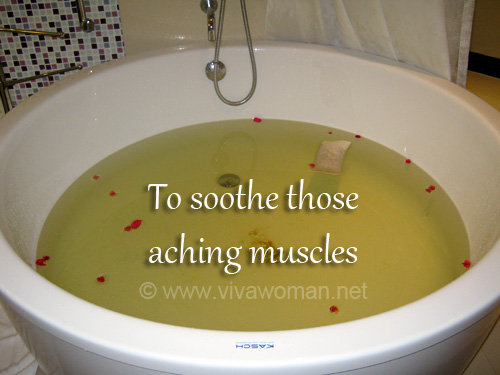 Anyway, they make great gifts as they're only a couple of dollars and come in different sizes and colors too. We got some of the smaller packs as foot soak.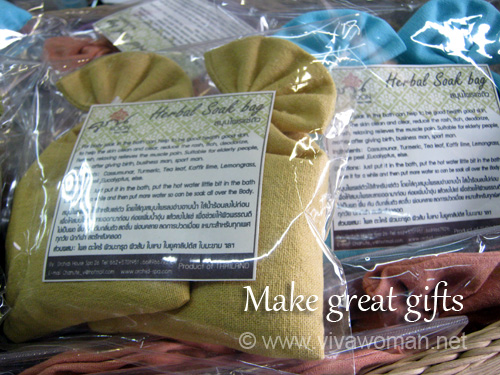 I posted up a picture of this on the Viva Woman Facebook Page and a number of you guessed rightly that this is a herbal compressor for massage. I came across it when I went for a guasha facial at Geranium. I thought it was absolutely wonderful and so decided to get a few to bring home. I was told each can last around four uses. Besides the herbal ones, I also bought the aromatherapy compressors.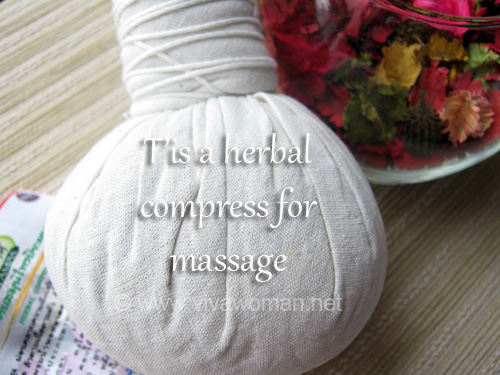 Apart the bigger herbal compressor for the body, there were also smaller ones for the face and yes, I got those too. And these are the sand compressor, which are also used for massage but it needs to be used with massage oil. They feel a lot heavier and so I supposed they're more heavy duty and you'll need someone to "administer" the compressor on you.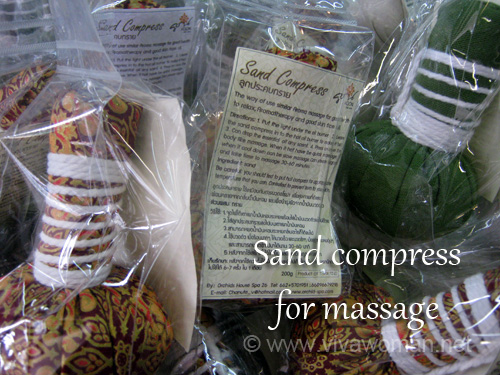 Okay, I don't plan to post my shopping and my hauls on my blog. Instead, I've posted pictures of them on my facebook page. Hence, if you are keen to check them up, look them up on the Viva Woman Facebook Page. Ok, I got to run…the tub is waiting!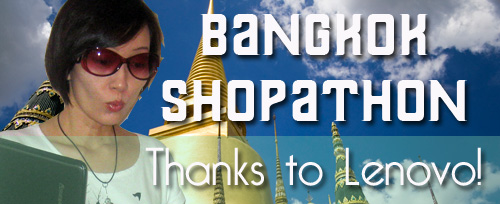 Comments