Skin lightening products cause skin sensitivity?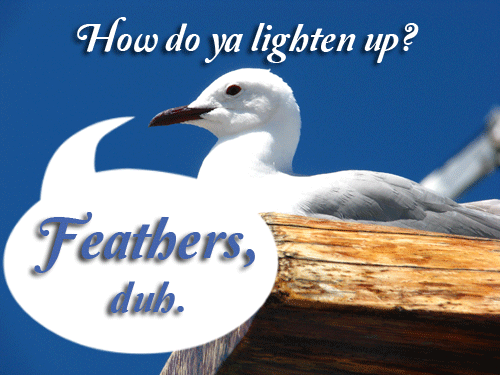 It seems more and more people are getting sensitive skin, based on some of the feedback I gathered from the beauty salons I visit. I asked them what could have caused such sensitivity and most tell me that it is probably due to excessive beauty treatments or even chemical products used by the customers. I guess other factors like stress and environment pollution play a part too but I often wonder if it also has to do with the skin whitening and lightening products that we slather on – considering we have tons of such products in our Asian market. I for one, have been using whitening and lightening products for the longest time I can remember; I can't really do without them given the state of my skin.
Causing skin sensitivity and drying
In fact, a few days ago, a reader by the name of Lianna, expressed her surprise that I used a product with Kojic acid in my review of the Marie Veronique Organics Skin Lightening Vitamin C Supplement. I remember reading some bad press about this ingredient but I did not pay too much heed for I believe that most skin whitening / lightening ingredients would cause some amount of skin sensitivity, depending on one's skin type. For example, even vitamin C, which is included in many of such products would cause sensitivity, especially if the content is high in the formulation. I mean if my face is stinging and turning a little red with this ingredient, then it surely isn't mild and gentle at all. The same goes for using lemon juice, commonly used in homemade remedies to rectify pigmentation or acne marks.
How whitening ingredients work
First of all, most active skin lightening ingredients work to slow down melanin production and prevent darkening of the skin – what is known technically as counteracting the activity of tyrosinase. Many of such ingredients are also exfoliant, and some of them induce a mild skin peeling to help slough away the top layer of dead, dull skin cells to reveal the fresher and lighter-coloured skin layer underneath. Hence, it is no surprise that the skin can become thinner, and develop sensitivity plus irritations after prolonged usage of such products. In some serious cases, the ingredients can cause an allergic type of dermatitis in the skin.
Common skin whitening & lightening ingredients
Skin whitening and lightening products may use different ingredients. At the extreme, you have those containing Hydroquinone and Glutathione, which are really potent. The former is not recommended because of the health hazards plus it really thins out our skin. The latter, Glutathione, is used in skin whitening pills but may pose dangers because I understand that you have to consume in high dosage for the lightening effects to be evident. But it is also said to be great for topical application in the case of reducing hyperpigmentation but in some cases, may result in heavy peeling. Other common whitening ingredients include Kojic Acid, Licorice Exctract, Mulberry Extract, Arubtin, Vitamin C (L-Ascorbic Acid), Retinol, Glycolic Acid, Lactic Acid, Lemon Juice Extract, and Papain.
5 tips to use skin whitening / lightening products
As I mentioned, I've used whitening products for a long time – 15 years thereabout. I realized that it's not good to use such products continuously as my skin did get thinner over time. Plus I developed sun sensitivity. But I still need to use them so here's what I do:
1. Use the whitening product just once a day, in the night.
2. Do not use them every night but about 3 times a week.
3. Do not use them continuously; stop after one bottle and resume later.
4. Moisturize well so that skin will not be dry.
5. Use sunscreen in the day diligently.
Know your skin type
I found that it's best to choose a whitening / lightening skin care product which include antioxidants. Some of the whitening ingredients like vitamin C work as antioxidants. You also need to take note of your own skin type and condition to determine what whitening / lightening ingredients are suitable for you. Some products contain a mixture so you have to do some research. If your skin is very sensitive, it's best to avoid those potent ingredients and stick to the milder ones. I'm not going to cover the scale of potency but you can search around and find some materials covering the ingredients you're specifically looking at. Personally, I try to avoid those that cause peeling.
Comments