Varnya customizable Ayurvedic anti-aging serum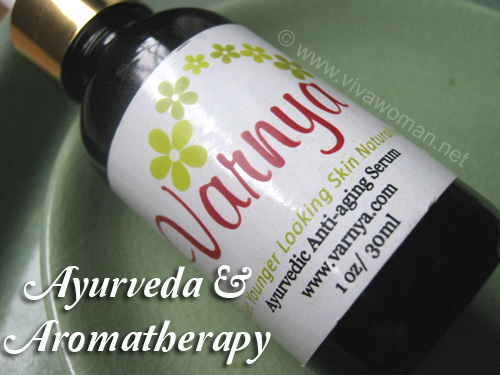 Many of you know I love using facial oils but you may not know how I got started with them. Like many of you, I had the misconception that oils will cause my combination skin to secrete more oil. Little did I know that they will actually help balance the sebum production and prevent wrinkle formation better than moisturizers. It was Lleonn, who introduced me to the world of facial oils, and since then, I've been using facial oils daily. They've worked tremendously well for me and I use facial oils both day and night, although never alone. Currently, I'm using Varnya, which is an anti-aging serum comprising a number of beneficial oils concocted by Lleonn herself. It was sent complimentary from Lleonn not meant for a review actually, but out of friendship because she thought it would help my skin.
Customized according to my skin concerns
Anyway, I've been using Varnya for about two months in my night skin care regime and I love it! Although I still love the Marie Veronique Organics Anti-Aging Oil Plus, but this bottle of Varnya was customized for my skin. Hence, it is specifically addressing some of my concerns, namely acne blemishes and pigmentation spots. Plus it smells lovely!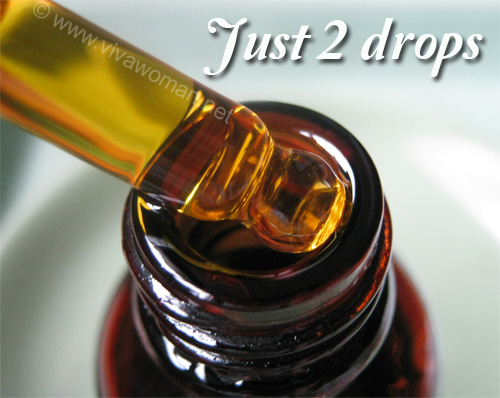 Ingredients & formulation
Ingredients: Evening Primrose Oil, Jojoba Oil, Seabuckthorn Extract, Rosehip Seed Extract, Geranium Essential Oil, Sandalwood Essential Oil, Gotu Kola Extract. Shatavari Extract, Calendula Oil. Carrot Seed Oil. Helichrysum Essential Oil. and Rosemary Antioxidant.
The formulation is 100% natural and is free from chemicals, mineral oils, phthalates, parabens, synthetic fragrance and artificial colors. It is also non-comedogenic and on top of cruelty free, it is a vegan formula free from gluten with no peanuts, corn or soy.
Use of Ayurvedic herbs
What's really interesting about Varnya, and hence is different from the other oil serums I've tried, is that this product is formulated based on a combination of ayurveda and aromatherapy. It comprises hard to find Ayurvedic herbs like Gotu Kola, Shatavari, Indian Gooseberry and other herbal extracts on top of the botanical extracts, cold pressed and essential oils. But depending on the customization, not all the herbs are included.
Customized according to your skin needs and state of health
So depending on your skin concerns, Lleonn will formulate Varnya to suit your requirements. This is why when you place your order, you will be asked to complete a form asking you about the state of your skin and health. This is particularly important as some of the herbal extracts are estrogenic and thus, not suitable to be used during pregnancy and nursing or if you have other hormonal imbalances. Those with such health concerns will be given a special blend suitable for them.
Address 9 different skin issues
Actually, "Varnya" itself means glowing complexion in Sanskrit and the serum is said to be able to address a total of 9 different skin issues – including reducing wrinkles and fine lines, evening out the skin tone, repairing UV ray damage, reducing the appearance of acne, tightening saggy skin, fading blemishes and age spots, moisturizing the skin, tightening the pores, and bringing an overall glow to otherwise dull skin. I started using the oil end of last year but was less consistent until last month when I started using every night. While the serum has not given me clear, radiant skin all at once, but I found that my skin tone has somewhat improved. But what was most visible were the fine lines.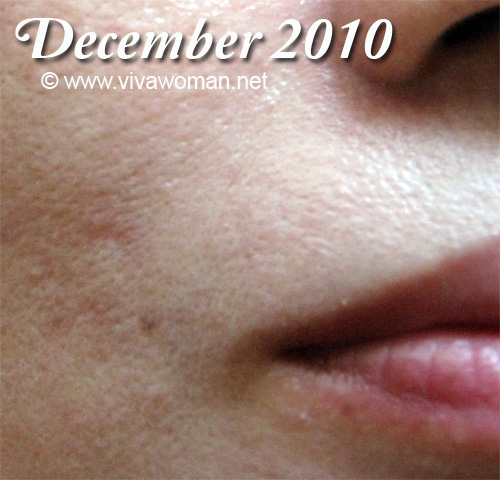 Before using Varnya
Personally, I sent a few pictures to Lleonn on top of completing the form. So this is one of the pictures I sent to Lleonn. It was taken at the end of last year and I had this wrinkly patch near the right corner of my mouth. Although the products I was using then sort of helped, but the patch was quite visible whenever I smiled (gave me an excuse for not smiling often).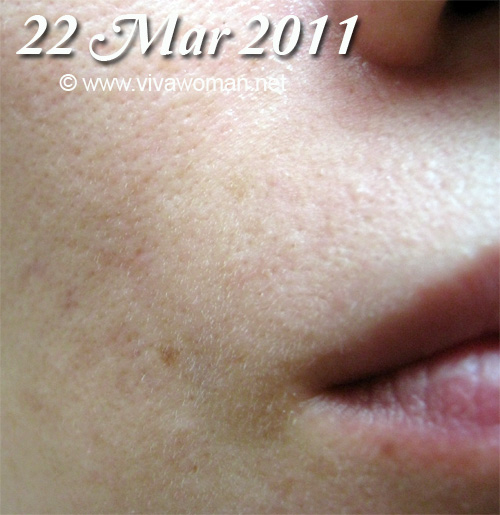 After using Varnya
Now this is fresh, just taken today. Originally, I didn't intend to do this before and after shots but knowing how pictures serve as a better testimony than words, I decided to take some shots this morning. As you can see, there is a noticeable improvement to that area.
Not using Varnya alone
However, I would like to qualify that I'm not using Varnya alone. This oil is a bit richer than the others I was using and hence, I only use this at night. But using it alone was not really sufficient to keep my skin hydrated and so I layered it with another product, of which I will review next week. So the improvement may not be solely due to Varnya but I would say, it probably contributed a lot.
Price & availability
The price of Varnya is US$72 (premade) and US$90 (custom) and you can only purchase it online via the Varnya website. The price may look rather steep but if you factor in the number of oils used and that it is customized for your specific needs, it is reasonable. Anyway, the 30ml bottle will last me months! But I may not use this continually and will probably be alternating with other facial oils that I have on hand.
Comments