Hold Me Bag: organize your cosmetics in style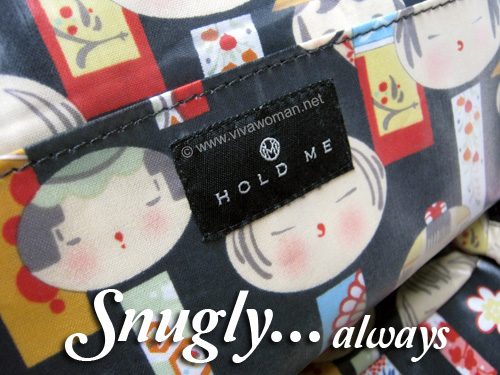 I'm not sure if every girl likes cosmetic bags but I'm sure every girl likes their cosmetics organized! I mean, who doesn't like to have their makeup items neatly organized and easily accessible in one nice bag especially when on the move? And better still if it's stylish in design at the same time! Well, this Hold Me Bag is just that as it not only holds and organizes your cosmetics, brushes, and tools, but also keeps everything accessible at a glance. It's also very handsome looking and definitely does not resemble the usual floral cosmetic bags.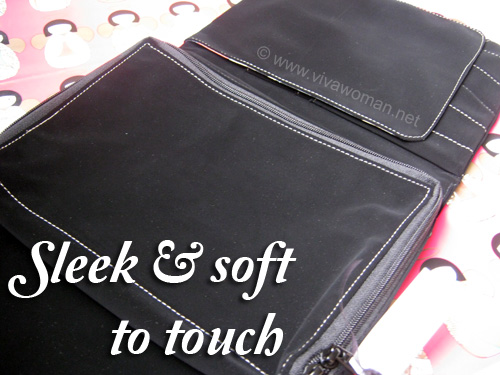 Elegant and stylish
When I first received this bag, which the company sent me on a complimentary basis for a review, I was so impressed by the look and feel. It comes in a nice black outer bag and the exterior of the Hold Me Bag, which is made of black Knew Suede, feels very velvety soft and luxurious to the touch. The bag is fashioned with a wrap-a-round self-tie without the use of Velcro, metal, or magnets. As such, it would be able to accommodate varying degrees of depth, depending upon the number and shapes of your enclosed items.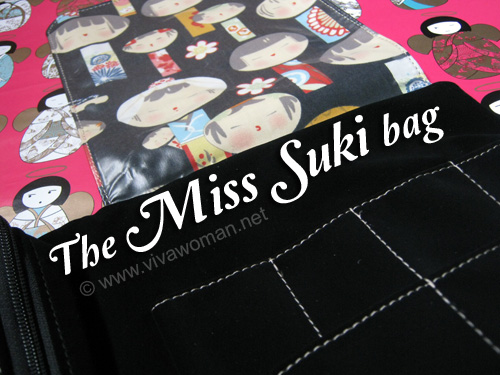 Interior designed with cute and pretty graphics
The interior is a mix of Knew Suede and an all-cotton print that has been over-laid with a washable surface. The one I received comes designed with graphics of Japanese girls. The design is called 'Miss Suki' and it's really kawaii. There are choices of other designs as well as one that is completely made of Knew Suede.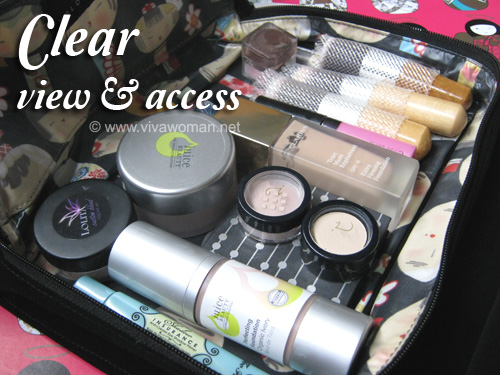 Roomy center section
The center section, or the "heart" of the bag can hold various cosmetic items such as primer, foundation, makeup palettes, lipsticks, mascaras, and more. The section also has a separate liner in the bottom, easily removable for cleaning, and for use outside the bag if needed.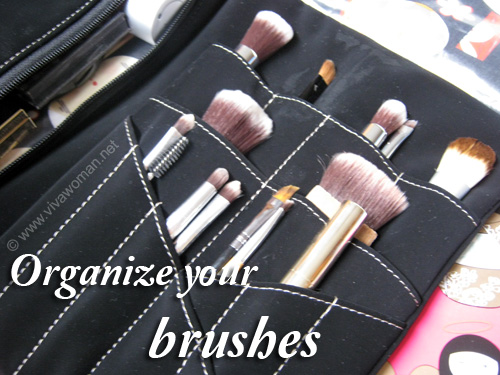 Multiple compartments section
The brush/tool section has fifteen compartments; some will hold single items and some, multiple items. It can hold my basic brushes but not all my kabuki brushes because the brushes are rather fat and space consuming. But those I couldn't hold, I just placed them in the other section.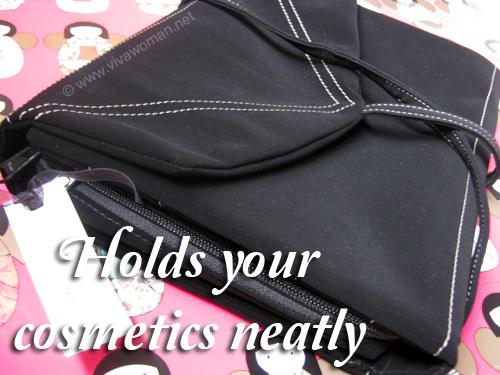 User friendly and easy to clean
The bag is pretty user friendly. I like that I can access my makeup items and tools all at once and I didn't need to fumble around for the brushes. However, because of the design and size of this bag, I need to have a wide flat surface area to lay it down to access all my stuff. The black Knew Suede material also means dust and stains are much more visible so it can get rather unsightly after just one or two usage. But, the good thing is, the material makes it easy to wipe and so the bag can be back to its pristine condition without too much effort too.
Price and availability
The price of the bag is US$95 and there is a current sale for two of the designs at US$55. Purchase is available online on their website and international shipping is offered. I've posted more pictures of the bag on my Viva Woman Facebook Page too and you may like to know that I've also asked for another one for my VivaBella Giveaway coming up soon.  (~_#k8SjZc9Dxk)
Comments