Relaxing with the Imazine ION Sports Watch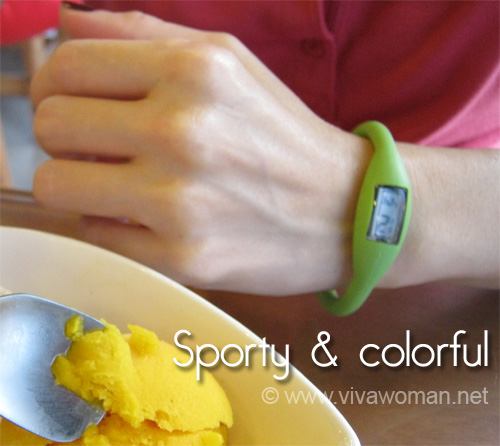 I've abandon my regular watch for this lime green Imazine ION Sports Watch that I bought at The Central in Bangkok. As a matter of fact, I've been wearing it 24/7 for the past 10 days just to find out if it really provides the many health benefits that it touts. Apparently, this watch is made with high grade silicone infused with both Tourmaline and Germanium powder, which during wear emit negative ions and far infrared. So just wearing it will promote blood circulation, enhance body facilitation of oxygen, improve concentration and focus and help recovery from sports fatigue. Seriously? And it cost me only about S$20?
Ultra light sports watch
Well, I really don't feel a difference and I actually fell sick when I returned from my trip. My focus hasn't been clearer either as I still make some ludicrous mistakes. It says that this will also help to relax tense muscles but again, I don't feel anything. Okay granted, it might have helped me feel more relax because it's so light I barely feel it's on my wrist and that's why I'm not removing it yet. And it's kind of eye catching – my nephew thought I was wearing a jade bangle when I saw him last week. (O_O)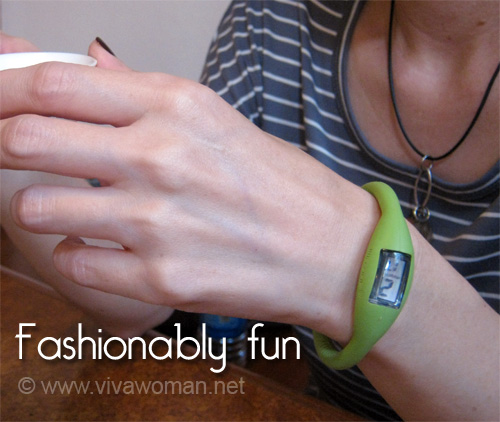 Available in different colors and sizes
The Imazine ION Sports Watch only weighs 10 grams and is water resistant to 10 meters. It's pretty fun looking and comes in many fun and bright colors. My bestie got the pink one. It's also available in sizes from XXS, XS, M, to L, which means men also also wear this. Actually the XXS fits me perfectly but I got XS because I found XXS difficult to put on as this isn't very elastic. The band is made of silicone rubber but it's quite a good quality one as I haven't had a rash from wearing it even though I'm quite sensitive to rubber on my skin.
Retail price may vary
I understand this watch is designed by Jupiter Project in Korea but is really made in China. So this is why it is cheap. There are lots of other brands beside Imazine and I saw some retailing for US$20 or more. But I also saw the Imazine ones being sold very cheaply although I have no idea if they're the real stuff.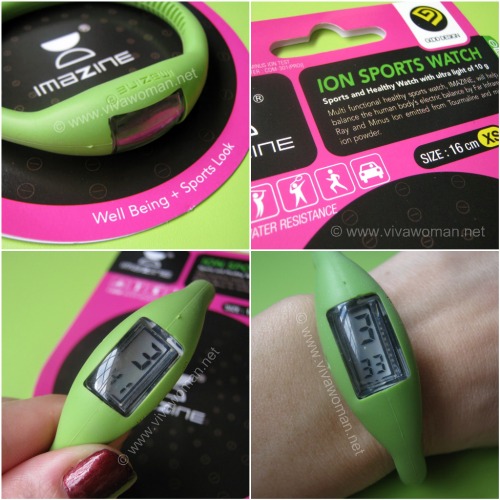 Spot the difference
To spot the real Imazine Sports Watch, I was told that there is a blinking sign that says IMAZINE in the watch. Okay, I see that in mine but I really don't think it makes that much of a difference because if you know how the manufacturing in China works, all of them are really the same. The only difference lies in the brand, the packaging and the price. They probably get it from the same source anyway.
Dress up the watch with watch skin
If you are keen to get this, you can easily do a search online to find the sources. I'm not posting any links here because I didn't buy mine online. I'm also not sure if these are available at any stores in Singapore. In hindsight, I should have gotten the pink one and the white one. Maybe I'll hunt around for cheaper deals and I might also try to get one of those Popochos Watch Skins to dress up the watch.
Comments