A relaxing organic facial at Renewal Day Spa
The mention of Renewal Day Spa at Tong Building brought back many memories for me. That was the first spa I visited some 14 years ago and I had enjoyed their spa treatments tremendously for a year or so. It's a lovely place – the first spa in Singapore actually – and even now, I still can remember the scent of their tea. Anyway, I was contacted recently to test out their organic facial but I decided to ask Jyoan of Positively Nice to try instead. So the following is her review of her experience at Renewal Day Spa.
*******
Last week, I went for a trial organic facial, my first ever organic facial, at Renewal Day Spa, that Valerie of Renewal Day Spa, and Sesame of Viva Woman had very kindly offered me.  The entire experience was so pleasantly overwhelming that it left me speechless at the end of my facial session.
When they call it Renewal Day Spa – The Rustic Retreat, they really do mean it. As that is the first feeling I got when I saw the place with my own eyes. I was thinking, "does this sweet, homely place really exists on the 17th floor right in the middle of Orchard Road?"  In fact, after this experience, the meaning of "spa" to me, is completely redefined. Having been to places like True Spa and Citispa, I would say, Renewal Day Spa is not only different, but a notch above the other spas.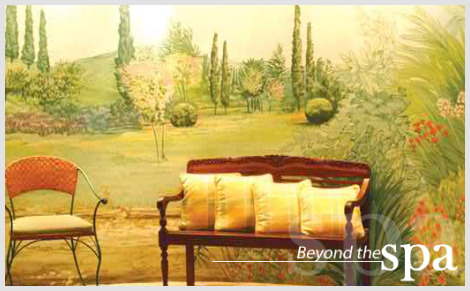 Relax and laid back retreat
I was greeted by Valerie, and the consultants, Sue plus Ann. Later on, I was also introduced to my therapist, Belinda. Throughout, they were all very polite, friendly and responsive.
There was not even slight indications of pushing or rushing me. Unlike the other spas that I have visited, where I always feel that if I don't finish using the toilet faster, if I don't finish my tea faster, or finish changing clothes faster, they will not like it, I will get scolded, feel guilty and all.
I felt free to make requests, like wanting a facial walkthrough (what is being done on my face), and visiting the washroom etc.
The feeling was just very, very, very, very slow, and laid back. I felt totally relaxed, totally out of Singapore. And I think, this is what spas should give us, this is what spa is all about. It's not just oh, go there, have your facial, have your massage, and that's it. But rather, really feel detached from your own busy world.
PHYTS specially packed, 1-time usage vials
The  facial I trialed was the 90 min PHYTS Energie-Vitale Care.  Organic skincare needs to have above 95% organically produced ingredients to be certified organic, and in this case, PHYT'S has gone beyond the 95%, making it purer, and fresher to use, in their specially packed, 1-time usage vials.
All the things used were individually packed. And that is what I really appreciate of this organic skincare line as it really gave me the impression that this is the tip top quality organic product. I have done facial in which I get my own individual tube of cleanser, mask and all, but not to the extent that PHYT'S does it.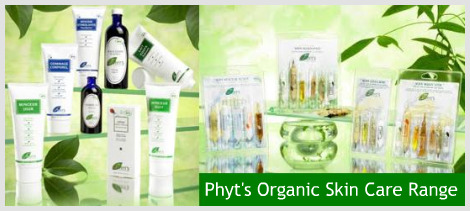 PHYT'S items used on my face
1. Demaquillant Yeux (Nettoyer) – Cleansing
I love the smell of this one. It's mildly sweet, and reminds me of cappuccino or fruit tea.
2. Tonique
This one smells slightly stronger.
3. Contact (Soft Exfoliator) + Steam/Extraction
I think a lot of people will like this exfoliator, as it is the enzymatic kind, where there are no beads inside, and you don't have to rub too much.  In fact, the therapist only spread a layer over my face, and left it there to work on its own.
4. Serum Reviderm (anti-wrinkle) + Presage (Anti-inflammatory, anti-bacterial, firming)
5. Masque Oligo-Vitale (moisturizes, detoxifies, and oxygenates)
Only a thin layer is required. It seems that organic facial is really not the same as the traditional minty cooling facial or gold mask etc, where they spread thickly until it hardens.
6. Tonique
7. Creme Ylang Ylang (hydrating)
This Ylang Ylang cream is so nice that I couldn't bare to wash my face again when I reach home (as I always do after facial). It smells nice, is slightly oily, but I am so glad that my skin did not react to it! I thought I would have breakouts from oily products.
It definitely lasted a whole day and I could still feel it on my face after I woke up the next  morning. And wow, okay, haha, I love love love the light fragrance from PHYT's organic products.  (I can't stand the smell from Sukin, Bod's etc. So I thought I will find PHYT's repulsive too. But it's not.)
My skin analysis
If until now, you are still not sure of what exactly your skin type is, forget about going to clinics where they use machines and listening to SAs and all.
Renewal Day Spa only hires therapist who have more than 5 years of experience, not fresh school leavers like many commercial spas do. And the therapist will very accurately point out your skin concerns, just by looking under the lamp.
I am so glad that I went to Renewal Day Spa, because I had always thought that I had sensitive skin and all, since I could never use normal products (especially those highly raved about ones. Even more poisonous for me.)
But at the spa, not only could the therapist tell me my skin concerns, even consultants, and Valerie herself (who is in marketing), is knowledgeable enough to point out that I actually didn't have sensitive skin. Accordingly, I just simply cannot use rich products, that's all. So no matter how potent Estee Lauder, Lancome, Biotherm and all claim their products to be, and how good they do actually work, they probably will end up backfiring on me, and make me break out.
I also have dehydrated skin (as I already understand, since I am forever not drinking enough water).
And the saddest part, which thank God, Renewal Day Spa diagnosed for me, is that there are already uneven skin forming on my neck. It is slightly depressing to know, because the therapist says that this cannot be reversed. I can only maintain the uneven skin at its current mild level, by drinking lots and lots of water.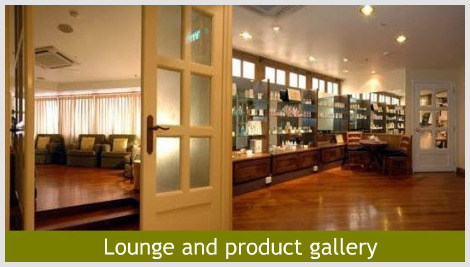 Sleep
If you suffer from insomnia, it's time to take time off for a more authentic French style spa at Renewal.
I've always thought that my own beautician is good, because she does a facial massage before the mask, that sends me immediately to sleep during the masking process.  But at Renewal Day Spa, I couldn't help it but fell asleep during the cleansing step.  It's probably because of the slight massage done with aroma oil before everything began.
The whole process was so slow and gentle that though I was half wake, I just kept drifting back into sleep. I knew when she massage my hands and feet and all, but somehow, I knew as well that I was sleeping.  This way, my mind probably rested for a whole hour or more. Awww, the much need rest all city-dwellers and computer potatoes need… very worth it.
Detox
I think it was the massage. I felt really detoxed. And I know it, because I didn't drink the water provided, and I visited the washroom right before facial, but for some reason, I still felt a great urge to visit the washroom right after the facial.
The Thoughfulness
Fruit tea was provided after that. Which was delicious!!! Very sweet and tasted like ribena. (Citispa gave me very spicy ginger tea. And True spa has normal tea, with watermelon though.)
The biggest difference between Renewal Day Spa and the outside world, as I have already mentioned, is definitely the ambience. What's more comforting than enjoying fruit tea after a sweet sleep, facial, massage, in your own home, your own lounge?
That's what it feels like. I was told, during peak periods, the ladies who are so familiar with the staff and the other customers, would chill out in the lounge together after their sessions.  While I was there though, I was pretty much alone, as afternoon session is way off peak.
I also like how the doors are so easy to open, and never bang, and will not make creaky noises. And I like the thoughtfulness in the washroom, with 2 extra toilet rolls hanging in beautiful flowery holder, a basket of dried flowers, and a basket of hand towels.
I really feel like I have gone home. Not out. And that's my new definition of spa, one that Renewal Day Spa has so generously provided me.
Parting Words
I was told by Valerie that the spa is going to revamped into a Medi-Spa. Which means, all the rustic design, with French/European style furniture, wall paint, and paintings, tiles etc, will all be gone around mid-next-year.
This is such a pity! I really hope that every Singaporean can see this place before it is gone. Where else can you find a 17th storey city-view country-home that does feels like a home? And at the same time enjoy excellent facial and body wellness services… …
Come to think of it, Christmas is coming, and I feel that spa is one of the greatest pleasures that one can provide for one's loved ones. So do drop by Renewal Day Spa with your loved ones, for this Christmas Season, or even arrange a rustic retreat for Valentine's Day next year. =) (Yes, males are welcome!)
Price and location
Renewal Day Spa offers a series of organic facials with PHYT's products and prices start from S$125 for a 75 mins facial.   The 90 mins PHYTS Energie-Vitale Care I tried cost S$180 though. The spa is located at 302 Orchard Rd #17-02 Tong Building (Rolex building in the middle of Lucky Plaza and Paragon).  You can call them at (65) 6738 0988.  For more information, check out their website.
Comments